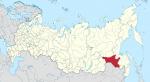 17.39Mb (244 downloads)
FS2004 Scenery-Russia-Amur region HAR9-Beregovoy, HAS1-Dipkun, HAS4-Stoyba, HD9H-Berezitoviy rudnik, UHBA-Arkhara, UHBE-Zeya, UHBF-Fevral'sk, UHBI-Magdagachi, UHBK-Shimanovsk, UHBM-Mayskiy, UHBN-Novokievsky Uval, UHBO-Oktyabrsky, UHBW-Tynda, UHBX-Gorny, UHHG-Bomnak, XHBH-Kakhovka, XHBR-Belogorsk, XHIB-Srednebeloye, XHXA-Amaranka, Z064-Tambovka, ZAP9-Takhtamygda, ZB2P-Khvoyny, ZB36-Kuhterinskii, ZBT3-Cheremkhovo, ZC1V-Raychikhinsk, ZC8E-Snezhnogorsky, ZCE6-Fregat, ZD3S-Norsk, ZD3T-Gar', ZD3U-Yasnyi, ZD42-Pozdeyevka, ZD45-Bureya, ZD4R-Yerofey Pavlovich, ZD51-Cheugda, ZE8Y-Ust'-Nyukzha
Posted Aug 26, 2015 20:49 by Andrey Anta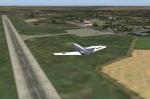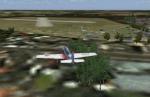 19.70Mb (234 downloads)
FS2004 Scenery-Russia-Belgorod region H174-Grayvoron, H637-Rakitnoye, HA9Y-Ivnya, UUOS-Stariy Oskol, UUOW-Valuyki, XUOP-Belgorod (Tomarovka), ZB2H-Alekseyevka (Sloboda), ZB2L-Chernyanka, ZB7F-Bekhteevka, ZB7G-Nechayevka, ZB7H-Lomovo, ZB7J-Tseplyayevo Pervoye, ZB8L-Roven'ki, ZC4S-Nikitovka, ZC5D-Krasnaya Polyana, ZC94-Gostischevo, ZDK7-Veydelevka, ZDK8-Noviy Oskol, ZE33-Volokonovka, ZEC5-Verkhopen'ye, ZEF6-Podol'khi, ZEF7-Alekseyevka, ZEF8-Bol'shaya Khalan'
Posted Aug 25, 2015 14:31 by Andrey Anta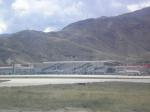 6.29Mb (567 downloads)
Lhasa Gonggar Airport ; IATA: LXA, ICAO: ZULS) is the airport serving Lhasa, the capital city of the Tibet Autonomous Region, China. It is about 62 kilometres (39 mi) southwest of the city in Gonggar County of Shannan Prefecture.
Posted Aug 22, 2015 22:16 by Alexander Brown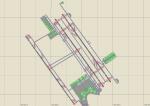 0.11Mb (622 downloads)
Incheon International Airport, (RKSI)sometimes referred to as Seoul-Incheon International Airport) is the largest airport in South Korea AFCAD modification by Alberto Thomas
Posted Aug 13, 2015 22:33 by Alberto Thomas
0.01Mb (118 downloads)
FS2004 Scenery-Russia-Tula region UUGI-Ivan'kovo, ZE1M-Kalinayevo, ZEB8-Khanino, ZEF4-Arkhangel'skoye, ZF1A-Tula
Posted Aug 7, 2015 13:21 by Andrey Anta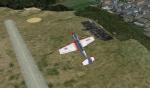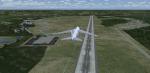 24.03Mb (201 downloads)
FS2004 Scenery-Russia-Bryansk region UUFS-Starodub, XUBB-Bryansk (Bezhitsa), XUWD-Seshcha, XUWI-Klimovo, ZA15-Belogolovl', ZA20-Bryansk (Gorodishche), ZA7N-Lyubysh', ZA9S-Olsuf'yevo, ZAM6-Soglasiye, ZAP0-Surazh, ZAS9-Trubchevsk, ZBK9-Noviye Bobovichi, ZBL0-Stariy Vyshkov, ZBL1-Katichi, ZBL2-Klintsy, ZBR0-Voronok, ZC2H-Kletnya, ZC6Z-Pochep, ZC8M-Strashevichi, ZC92-Aleshkovichi, ZD82-Berezovka, ZDR5-Frolovka, ZED5-Knyaginino, ZEG7-Divovka, ZEU5-Naytopovichi
Posted Aug 7, 2015 13:19 by Andrey Anta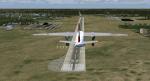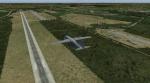 30.88Mb (238 downloads)
FS2004 Scenery-Russia-Kaluga region UUBC-Kaluga (Grabtsevo), UUFM-Mikheyevo, UUWE-Ermolino, XUBG-Kaluga (Oreshkovo), XUBJ-Shaykovka, ZDV5-Shirokovo, ZDX0-Yukhnov, ZEF2-Pesochnya, ZEF3-Meshchyevsk, ZEU8-Frolovo, ZEU9-Efimtsevo
Posted Aug 1, 2015 13:31 by Andrey Anta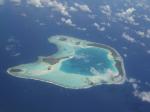 1.46Mb (664 downloads)
Teti'aroa is a privately owned atoll in the Windward group of the Society Islands of French Polynesia, an overseas collectivity of France in the Pacific Ocean. Once the vacation spot for Tahitian royalty. NTTE
Posted Jul 25, 2015 07:41 by Alberto Thomas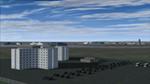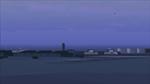 27.19Mb (230 downloads)
Located on Banks Island NWT in Canada's arctic, the latest proposed version of CFB North Star scenery (v8) for FS2004 includes new aurora and obstruction lighting effects, plus additional buildings. Three alternate scenery configurations are provided for, featuring opened hangars, as well as unique library objects that may be used in other freeware scenery projects. Includes flightplans and AI ship traffic (the icebreaker CCGS Louis St-Laurent). FREEWARE by Brian Sturton.
Posted Jul 23, 2015 13:20 by Brian Sturton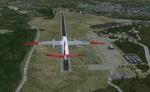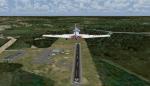 31.84Mb (222 downloads)
Russia-Vladimir region UUBL-Vladimir (Semyazino), UUID-Dar'yino, UUIN-Nebyloye, UUIP-Pavlovskoye, UUIS-Snovitsy, UWGU-Murom (Ustoichivyi), XUDD-Dobrynskoye, XUDJ-Vyazniki (Severniy), XUMJ-Slobodka, XUMV-Kirzhac, ZA3I-Fominki, ZA3Q-Godunovo, ZA3Z-Gorokhovets, ZA4P-Kamenovo, ZA5N-Kol'chugino, ZA80-Marochkovo, ZA81-Maslenka, ZA8R-Neklyudovo, ZAB0-Paustovo, ZAP1-Suzdal' (Ves'), ZAZ1-Vysheslavskoye, ZB11-Sukhovka, ZB1M-Butylitcy, ZB1Z-Melekhovo, ZB39-Yur'yev-Pol'skiy, ZB3A-Tsepelevo, ZC2A-Petrakovo, ZC2E-Prokof'yevo, ZC2F-Stepanovo, ZC79-Selivanovo, ZC80-Krapiv'ye, ZCF6-Yuromka, ZCF7-Kovrov, ZCG3-Semenovka, ZD17-Vtorovo, ZD57-Vyazniki, ZD7P-Vorsha, ZE5S-Stariy dvor, ZEB6-Kononovo, ZEB7-Murom
Posted Jul 22, 2015 03:07 by Andrey Anta