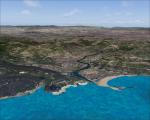 86.68Mb (1877 downloads)
Photorealistic scenery of the island of Sardinia, Italy. Composed of seven parts. Sixth of seven parts. The airport of Alghero Fertilia (ICAO code LIEA) are found inside the scenery.
Posted Aug 4, 2013 05:24 by Gianfranco Rosa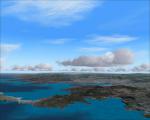 141.36Mb (2640 downloads)
Photorealistic scenery of the island of Sardinia, Italy. Composed of seven parts. Last of seven parts. The airport of Olbia Costa Smeralda (ICAO code LIEO) are found inside the scenery
Posted Aug 4, 2013 04:40 by Gianfranco Rosa
0.00Mb (825 downloads)
This is the key you need to install Vagar Airport, Faroe Islands scenery by Azurafiles.
Posted Jul 16, 2013 07:17 by Azurafiles
64.77Mb (2523 downloads)
Vagar Airport is an airport situated in the Faroe Islands, North Sea. This is the Azurafiles freeware version of Vagar Airport (EKVG) It has custom ground, photoreal textures, accurate models, and is the best there is for this airport, yours for free. This version of the airport is being used by the real staff at Vagar Airport. YOU ALSO NEED SERIAL # ABOVE
Posted Jul 16, 2013 02:22 by Azurafiles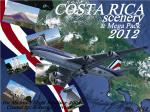 84.59Mb (1641 downloads)
Costa Rica Scenery 2012 for FS2004. Includes many airports - and sights such as Proyecto Eolico de Tilaran, Represa de Cachi, Playa Tamarindo, Peninsula de Osa, Isla Calero and more.
Posted Jun 25, 2013 16:03 by Roberto J. Leiva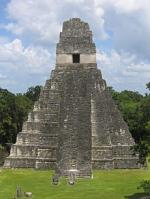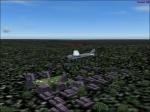 56.93Mb (1002 downloads)
MGMM Mundo Maya International Airport and the Tikal Ruins in Guatemala. The site is part of Guatemala's Tikal National Park and in 1979 it was declared a UNESCO World Heritage Site.
Posted Jun 24, 2013 16:14 by Jose Joaquin Gonzalez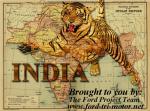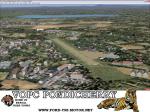 5.99Mb (343 downloads)
Ford India Project is a 6 part Project to create a 1930's India - Part 1 Pondicherry UT India VOPC is now available for your Flight Sim enjoyment. The scenery is a historical rendition of VOPC Pondicherry circa 1930's. This package is the first part and the foundation of the other 5 parts. Part 2 is also complete which includes the TATA and Son's Air Services route across India with 1930's version of Colombo, Madras, Hyderabad, Bombay, Ahmedabad and Karachi. Additionally, a comprehensive AI package is available which includes 4 aircraft and 22 liveries specific to India with flights transiting along the TATA routes and circuits at Pondicherry. Part 2 and the AI Traffic pack is now available only at the Ford Project site - http://www.ford-tri-motor.net/ford-india-project.htm - if you like the Pondicherry scenery then you will indeed enjoy the additions of Part 2 and the AI traffic package to enrich and enjoy the 1930's flying throughout the Indian Empire.
Posted Jun 21, 2013 06:33 by Garry J. Smith and Edward C. Moore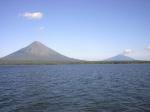 0.02Mb (377 downloads)
Aeropuerto La Paloma, Isla Ometepe, Nicaragua MNLP
Posted Jun 15, 2013 11:11 by Alberto Thomas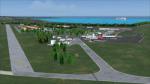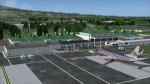 10.51Mb (4143 downloads)
Saint Lucia Island International Airport Hewanorra Intl (TLPL) for FS 2004 "TLPL HEWANORRA Intl" is the Scenery of the International Airport of Saint Lucia Carribean Island. This scenery is only for FS 2004. Created By: Christian Delblond.
Posted Jun 10, 2013 14:21 by uploader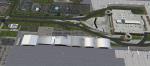 17.90Mb (1657 downloads)
Port Columbus International Airport scenery for FS9. Port Columbus International Airport in Columbus, Ohio, is a gem of an airport for aviation buffs. It first opened in 1929 at a site chosen by Chales Lindbergh, as part of an air-rail route from New York to Los Angeles. The original terminal building has been restored and is now used for office space. Two of the original three hangers are still in use (I included the third hanger in the scenery). The six hanger Lane Aviation FBO was added in 1935 and has been in operation these 78 years. In 1959 the modern terminal was first built, with additions and renovations to follow. Netjets opened their facilities in 2001. With the exception of the runways, this version of KCMH was built entirely from scratch. This is the first large airport I've done in which all buildings on the field (except for the control tower) are custom made and partly or fully photo textured. I've also made more use of ground photo textures. Many hours went into the creation of Port Columbus International Airport for FS9. I hope you enjoy it. By Sidney Schwartz
Posted Jun 10, 2013 14:10 by uploader