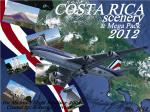 84.59Mb (1760 downloads)
Costa Rica Scenery 2012 for FS2004. Includes many airports - and sights such as Proyecto Eolico de Tilaran, Represa de Cachi, Playa Tamarindo, Peninsula de Osa, Isla Calero and more.
Posted Jun 25, 2013 16:03 by Roberto J. Leiva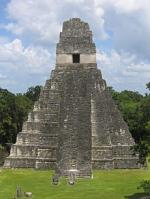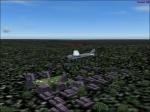 56.93Mb (1100 downloads)
MGMM Mundo Maya International Airport and the Tikal Ruins in Guatemala. The site is part of Guatemala's Tikal National Park and in 1979 it was declared a UNESCO World Heritage Site.
Posted Jun 24, 2013 16:14 by Jose Joaquin Gonzalez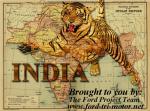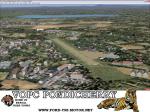 5.99Mb (365 downloads)
Ford India Project is a 6 part Project to create a 1930's India - Part 1 Pondicherry UT India VOPC is now available for your Flight Sim enjoyment. The scenery is a historical rendition of VOPC Pondicherry circa 1930's. This package is the first part and the foundation of the other 5 parts. Part 2 is also complete which includes the TATA and Son's Air Services route across India with 1930's version of Colombo, Madras, Hyderabad, Bombay, Ahmedabad and Karachi. Additionally, a comprehensive AI package is available which includes 4 aircraft and 22 liveries specific to India with flights transiting along the TATA routes and circuits at Pondicherry. Part 2 and the AI Traffic pack is now available only at the Ford Project site - http://www.ford-tri-motor.net/ford-india-project.htm - if you like the Pondicherry scenery then you will indeed enjoy the additions of Part 2 and the AI traffic package to enrich and enjoy the 1930's flying throughout the Indian Empire.
Posted Jun 21, 2013 06:33 by Garry J. Smith and Edward C. Moore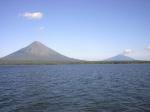 0.02Mb (419 downloads)
Aeropuerto La Paloma, Isla Ometepe, Nicaragua MNLP
Posted Jun 15, 2013 11:11 by Alberto Thomas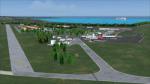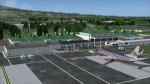 10.51Mb (4283 downloads)
Saint Lucia Island International Airport Hewanorra Intl (TLPL) for FS 2004 "TLPL HEWANORRA Intl" is the Scenery of the International Airport of Saint Lucia Carribean Island. This scenery is only for FS 2004. Created By: Christian Delblond.
Posted Jun 10, 2013 14:21 by uploader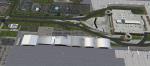 17.90Mb (1733 downloads)
Port Columbus International Airport scenery for FS9. Port Columbus International Airport in Columbus, Ohio, is a gem of an airport for aviation buffs. It first opened in 1929 at a site chosen by Chales Lindbergh, as part of an air-rail route from New York to Los Angeles. The original terminal building has been restored and is now used for office space. Two of the original three hangers are still in use (I included the third hanger in the scenery). The six hanger Lane Aviation FBO was added in 1935 and has been in operation these 78 years. In 1959 the modern terminal was first built, with additions and renovations to follow. Netjets opened their facilities in 2001. With the exception of the runways, this version of KCMH was built entirely from scratch. This is the first large airport I've done in which all buildings on the field (except for the control tower) are custom made and partly or fully photo textured. I've also made more use of ground photo textures. Many hours went into the creation of Port Columbus International Airport for FS9. I hope you enjoy it. By Sidney Schwartz
Posted Jun 10, 2013 14:10 by uploader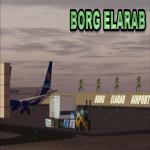 1.53Mb (1565 downloads)
Borg El Arab International Airport (IATA: HBE, ICAO: HEBA) is an airport serving Alexandria, Egypt. It is located about 40 km (25 mi) southwest of Alexandria city .
Posted May 31, 2013 02:03 by ibrahim saad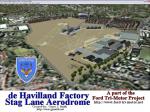 4.63Mb (548 downloads)
FS2004 Airfield Scenery - Ford-de-Havilland - FDHA Ford-de-Havilland is a scenery pack created by the Ford Project Team that contains a historical rendition of the Stag Lane Aerodrome. Stag Lane Aerodrome was the home of the first de Havilland Aircraft Manufacturer's factories located at Stag Lane, Edgware, London, UK. Stag Lane became the main base of The de Havilland Aircraft Company Limited in 1920. Former wartime aircraft were refurbished in the early years, and the company designed and built large numbers of aircraft at Stag Lane in the 1920s and early 1930s. Created by the Ford Project Team to support their recently released large suite of liveries for the Milton Shupe DH80 aircraft. This package is just one of nearly 30 other scenery packs available for FREE at the Ford Tri-Motor site. http://www.ford-tri-motor.net
Posted May 21, 2013 06:50 by Garry J. Smith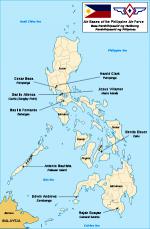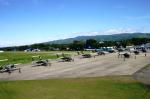 2.54Mb (987 downloads)
FS2004 AFCAD for Philippine Air Force Major Airbase AFCAD files as follows: 1. RPLC - HAROLD CLARK Airbase ( former USAF airbase ) 2. RPMZ - EDWIN ANDREWS Zamboanga Airbase 3. RPVP - ANTONIO BAUTISTA Puerto Princesa Airbase 4. RPMD - FRANCISCO BANGOY Davao Airbase 5. RPVM - Mactan BENITO EBUEN Airbase ( former USAF airbase ) 6. RPLS - DANILO ATIENZA Sangley Point Cavite 7. RPUF - CESAR BASA Floridablanca Airbase 8. RPLV - FORT MAGSAYSAY Army Airfield Tanay Rizal 9. RPLB - SUBIC Naval Station ( former US Navy airbase ) 10.RPLP - Legaspi Airbase Additional afcad files: 8. Malacanan Helipad 9. Camp Aguinaldo Helipad 10. Central Command Helipad (Cebu City) Separate Scenery for: 1. RPRA - Rancudo Airfield (Kalayaan Island) Spratly's group 2. RPVI - New Iloilo International Airport (Sta. Barbara) The above AFCAD files will compliment all Philippine Air Force,Phil. Coast Guard & Philippine Navy AI's By Gerard G. Olvis
Posted May 19, 2013 01:54 by Gerard G. Olvis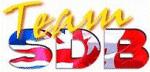 3.58Mb (914 downloads)
This scenery is offered as a gift to the Flight Sim community by Team SDB. The scenery is self-installing and includes accurate airbase arrangements and appropriate static aircraft.
Posted Apr 15, 2013 01:34 by Frank Safranek/Team SDB