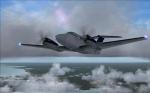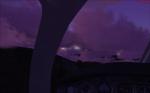 1.75Mb (1917 downloads)
Many sky textures were downloaded and mixed. *Realistic sky textures *Lots of variations. As always back up your default textures in case you decide you prefer them. (Contains default textures just in case)
Posted Mar 15, 2013 04:30 by Spike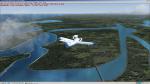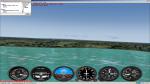 0.16Mb (802 downloads)
On some machines, the lake waters and rivers may appear bright blue, simular to the defaults, these files fix that, and more evenly blend the transitions
Posted Mar 5, 2013 07:16 by Lou McNeil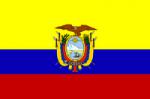 10.29Mb (1324 downloads)
The new Mariscal Sucre International Airport, SEQM Quito, Ecuador
Posted Feb 25, 2013 09:34 by Jorge Zuniga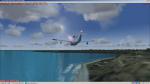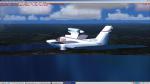 17.70Mb (2494 downloads)
Another Attempt to make FS2004 waters shine. Set includes new waves, new glints/reflections, photoreal, seperation of inland waters from ocean, shalows in rivers, realistic colours. Included also is a new stream/brook bmp, to change that green road. enjoy.
Posted Feb 23, 2013 20:21 by Lou Mcneil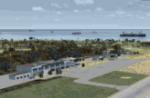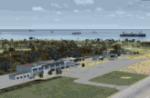 1.61Mb (4782 downloads)
FS2004 Bejaia Abane Ramdane Airport in Algeria. Abane Ramdane is a Regional airport in Africa. This version is fully compatible with FS2004. It contains also new AFCAD file and the landlass BGL file for Bejaia City. By Riad Ghenim
Posted Feb 8, 2013 08:07 by rafikpilote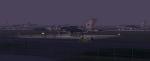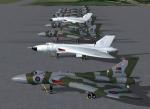 51.92Mb (1102 downloads)
FS9 AI Aircraft. Avro Vulcans and retro scenery of RAF Waddington with 26 aircraft. 7-LOD models with 8 variations and a variety of textures, including the only flying Vulcan remaining in the world - XH558. Paint kit included. Separate pack in FSX native code is in JY_AI_Vulcans_FSX.zip. By John Young, Airfield Construction Group.
Posted Jan 25, 2013 19:50 by uploader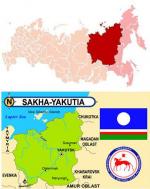 15.11Mb (994 downloads)
Russia Republic of Sakha (Yakutia). To include: HA7S-Bahynai, HA83-Bestyah, HAD3-Kystatyam, HAF5-Kutana, HAK2-Tyumyati, HAQ6-Mar-Kyuel', HAQ8-Perekatnyi, HB2E-Handyga, HB2K-Sasyr, HB47-Tommot, HB48-Topoliny, HB4G-Kulun-Elbyut, HB51-Utaya, UEAN-Malykay, UEAT-Tubelyh, UEBC-CRB(bolxnica p.Batagaj), UEBE-Tenkeli, UEBG-Haiyr, UEBH-Tabalah, UEBK-Kular, UEBL-Lazo, UEBO-Osohtoh, UEBQ-Nelemnoe, UEBR-Selenyah, UEBW-Verkhoyansk, UEBX-Cheryumcha,UEBY-Saidy, UECB-Burovaya 179093, UECD-Burovaya 363/2, UECK-Srednii Kordon, UECO-Burovaya 363/1, UEDN-Horula, UEEB-Borogontsy, UEED-Sebyan-Kuel, UEEG-Chagda (Uchur), UEEH-Berdigestyakh, UEEJ-Kobyai, UEEK-Yugarenok, UEEP-Pokrovsk Nemyugyuncy, UEER-Churapcha, UEES-Segen-Kyuel, UEEW-Amga, UEEX-Belkachi left, UEEY-Sanyyahtah, UEFN-Borogon, UEGN-Malzhegar, UEGT-Sobolokh, UEHN-Tuobuja, UEIB-Suordakh, UEIN-Marha (Hatyng-Sysy), UEIO-Daban, UEJN-Chukar, UEKO-Delgei, UELA-Algoma, UEMB-Torgo, UEMC-Hatynnah, UEMD-Chagda, UEME-Teya, UEMF-Nelkan (Sakha), UEMG-Kebergene, UEMI-Sitta, UEMK-Kokui, UEML-Ust'-Ynykchan (Solnechnyi), UEMP-Promyshlennyj, UEMQ-Atakh-Yuryakh, UEMR-Aryktah, UEMY-Teryuut, UEMZ-Syagannakh, UENC-Orget, UEND-Kyuletsky-2, UENE-El'gyai, UENH-Mastah, UENL-Ilbene, UENO-Chapaevo, UENQ-Vilyuchan, UENT-Kyuletsky-1, UENU-Mukuchi, UENX-Orto-Nahara, UENY-Kempendyaj, UEOA-Macha, UEOB-Bes-Kyel, UEOH-Olekminsk Marha, UEON-Kyrgyday, UEOT-Tokko, UEOU-Uritskoe, UEOY-Tyanya, UEPN-Zhemkontsy, UEQD-Dalyr, UEQK-Kyupcy, UEQL-Eldikan, UEQM-Ust'-Mil', UEQN-Allah-Yun', UEQY-Ytyk-Kjuel, UERB-Anabar, UERC-Dzhelinda, UERD-Tolon, UERE-Eik, UERF-Innyali, UERG-Uryung-Khaya, UERI-Yaroslavsky, UERK-Peleduy, UERM-Syuldyukar, UERN-Lekechen, UERQ-Billyah, UERU-Tas-Yuryakh, UERW-Chernyshevskj, UERX-Mayat, UERY-Balagachchy, UERZ-Hamra, UESA-Andrushkino, UESB-Bulun, UESC-Berezovka, UESD-Oyusardah, UESE-Hara-Ulah, UESF-Yukagir, UESH-Argakhtah, UESI-Byyagnyr, UESJ-Berelyah, UESL-Sylgy-Ytar, UESM-Kolymskoe, UESN-Olenegorsk, UESP-Russkoe Ust'e (Polyarnyi), UESQ-Ebyah, UESR-Tumat, UESV-Ostrov Zhohova, UESW-Svatai, UESX-Aleko-Kyuel', UESY-Abyj, UESZ-Kazach'e, UETT-Taimylyr, UEWB-Arylah, UEWD-Djargalah, UEWK-Kustur, UEWN-Haty, UEWO-Kudu-Kyuel, UEWS-Sartan Yunkyur, UEWU-Dulgalah, UEWY-Barylas, UEYB-Betyung, UEYC-Ezhantsy, UEYD-Dzhebariki-Khaya, UEYE-Meik, UEYH-Halbattsy, UEYK-Kyrykei, UEYL-Ugulet, UEYM-Magassy, UEYN-Botulа, UEYP-Hampa, UEYS-Kirovo Sogobut, UEYT-Tympy, UEYU-Surguluk, UEYY-Tylgyny, UEZN-Egoldzha, UHNC-Belkachi right, ZA2V-Mihalkino, ZAO3-Stolbovoy Island, ZAR3-Chekurovka, ZAR5-Tit-Ary, ZB2S-Bolshie Hatymi, ZC43-Saiyly, ZC61-Chay, ZC7P-Buor-Sysy, ZC7T-Keng-Kyuel', ZC8F-Orogdakit, ZC8G-Betenkes, ZC8L-Tiksi (North), ZCQ6-Zyryanka (West)
Posted Dec 24, 2012 04:00 by Andrey Anta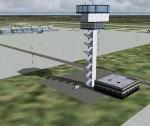 4.95Mb (1564 downloads)
This is an update of my FS2004 freeware scenery for EDDB, BER (former Berlin Schoenefeld after its extension to Berlin Brandenburg Airport). Changes: - Updated taxiway and apron positions according to AIP docs I got in 2012 (thanks to Benjamin). - Updated ILS (has DME) and approach routes with official waypoints taken from this docs. - Remove of EDDT and EDDI (EDDI already closed, EDDT should be closed 2012/6/3). - Rebuild the old GAT area (the planned cargo area there isn't built yet), updated layout as everything is built by now. - New tower and SMR (Surface Movement Radar) towers. - Correctes small errors (taxi labels, lines, lights). - Parking spots at apron E. Gernot Zander
Posted Dec 10, 2012 10:54 by archive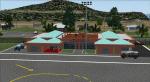 2.42Mb (615 downloads)
"Gerald's Park (TRPG)".Scenery of the new Airport of Montserrat Island,locate no far from Antigua and Guadeloupe islands in the Carribeans.
Posted Dec 9, 2012 21:48 by Delblond Christian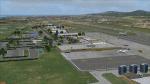 5.69Mb (1545 downloads)
Henry E-Rohlsen International ( TISX ) is the Scenery of the International Airport of Saint-Croix Island,locate in "US Virgins Islands" in the south of Porto-Rico not far from Saint-Thomas Island in the Caribbean.
Posted Nov 15, 2012 12:31 by Delblond Christian