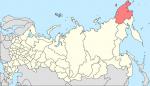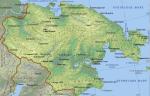 10.18Mb (756 downloads)
Airport improvements for the areas of Chukotka and Okrug, Russia. Airports list: HD4B-Big Diomede Island, UHAB-Enmelen, UHAC-Chuvanskoe, UHAE-Snezhnoye, UHAG-Gorka, UHAH-Hatyrka, UHAI-Inchoun, UHAK-Konchalan, UHAL-Lamutskoye, UHAM-Amguema, UHAN-Neshkan, UHAO-Anadyr (Okruzhnoj), UHAQ-Yandrakinot, UHAR-Krasneno, UHAS-Sireniki, UHAU-Nunlingran, UHAW-Vaegi, UHAY-Majno-Pylgino, UHDK-Konergino, UHDW-Vankarem, UHDX-Uel'kal', UHEB-Billings, UHED-Kupol-1, UHEI-Ilirnej, UHEJ-Ajon, UHEK-КKupol, UHEN-Enurmino, UHEO-Ostrovnoe, UHER-Rytkuchi, UHLN-Uelen, UHM1-Provideniya Bay, UHMB-Baraniha, UHMC-Mayk Dgenrataen, UHMU-Iul'tin, ZB5S-Provideniya Bay Ureliki, ZB64-Mys Pilotov, ZC8P-Staduhino, ZCH2-Tanyurer
Posted Mar 29, 2013 14:51 by Andrey Anta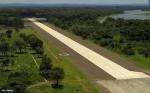 0.02Mb (558 downloads)
The airport of San Juan in Nicaragua
Posted Mar 23, 2013 19:22 by Alberto Thomas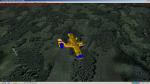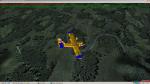 0.04Mb (873 downloads)
The Green Road, that drugery looking mess of a texture that is supposed to represent streams, and brooks, tributaries to larger bodies of water, now looks like it.
Posted Mar 23, 2013 16:49 by Lou McNeil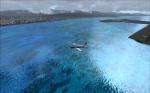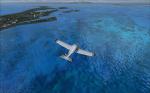 1.57Mb (1815 downloads)
This is an update for "Spike's Water Textures Mix" (required). Updates the tropical waters!
Posted Mar 18, 2013 21:13 by Spike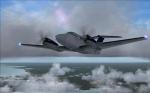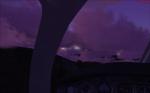 1.75Mb (1947 downloads)
Many sky textures were downloaded and mixed. *Realistic sky textures *Lots of variations. As always back up your default textures in case you decide you prefer them. (Contains default textures just in case)
Posted Mar 15, 2013 04:30 by Spike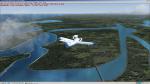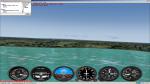 0.16Mb (816 downloads)
On some machines, the lake waters and rivers may appear bright blue, simular to the defaults, these files fix that, and more evenly blend the transitions
Posted Mar 5, 2013 07:16 by Lou McNeil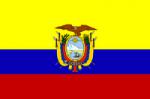 10.29Mb (1376 downloads)
The new Mariscal Sucre International Airport, SEQM Quito, Ecuador
Posted Feb 25, 2013 09:34 by Jorge Zuniga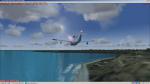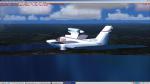 17.70Mb (2528 downloads)
Another Attempt to make FS2004 waters shine. Set includes new waves, new glints/reflections, photoreal, seperation of inland waters from ocean, shalows in rivers, realistic colours. Included also is a new stream/brook bmp, to change that green road. enjoy.
Posted Feb 23, 2013 20:21 by Lou Mcneil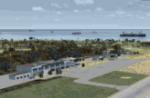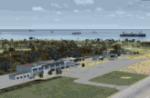 1.61Mb (5143 downloads)
FS2004 Bejaia Abane Ramdane Airport in Algeria. Abane Ramdane is a Regional airport in Africa. This version is fully compatible with FS2004. It contains also new AFCAD file and the landlass BGL file for Bejaia City. By Riad Ghenim
Posted Feb 8, 2013 08:07 by rafikpilote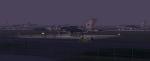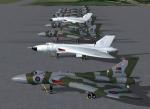 51.92Mb (1115 downloads)
FS9 AI Aircraft. Avro Vulcans and retro scenery of RAF Waddington with 26 aircraft. 7-LOD models with 8 variations and a variety of textures, including the only flying Vulcan remaining in the world - XH558. Paint kit included. Separate pack in FSX native code is in JY_AI_Vulcans_FSX.zip. By John Young, Airfield Construction Group.
Posted Jan 25, 2013 19:50 by uploader