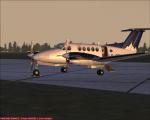 0.20Mb (500 downloads)
Spike's FS2004 Australia Taxiway Fixes Vol.2. Adds more taxiway fixes to another 97 airfields and some tweaks to airports in pack 1. This is best used with "Spike's FS2004 Australia Taxiway fixes 1". These airports have not been modified from their stock layout, only the taxiways have been fixed. Includes international and major airports in Australia
Posted Sep 4, 2012 01:23 by Spike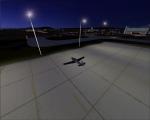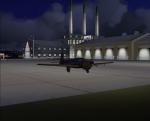 0.01Mb (1168 downloads)
This is as easy as it gets! I have far, FAR too many FS mods and add-ons installed and do my best to keep track of them all especially when releasing an add-on. The truth of the matter is unless you have massive scenery and texture database it is quite possible you do not have all the matching files installed in FS to see the lighting FX correctly. This, 99.9% of the time, affects the airport lighting. (I haven't come across the other 0.01% yet but it may be out there) This is to address the "Square airport lights" issue that may appear with Spike's FS2004 MOD's. (YBSS, YSPK, YLIL, YHOT, YTWB) If lighting is a problem for you it will be obvious, as the added airport lights will appear as large white squares resembling a digital FS poo rather than a light. This is simply due to the FX file referring to a texture file that, effectively, doesn't exist. So I've made this little add-on for the add-on for those who prefer a "lite" version of FS installed. It tells the FX files to call upon a different texture. This texture is standard with FS2004. (I've also added it to this pack). This texture is small and optimised so it'll run fast without taking up precious resources.
Posted Aug 29, 2012 08:06 by Spike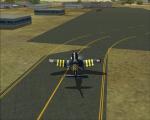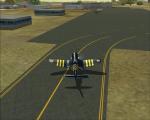 14.98Mb (414 downloads)
The original FS2004 YXXX airfields had bugs in the taxiways. In fact 99% of FS taxiways have errors. For the sake of maintaining an acceptable level of virtual reality continuity I have gone through, individually fixed and checked 113 Australian airports. These airports have not been modified from their stock layout, only the taxiways have been fixed.
Posted Aug 21, 2012 22:39 by Spike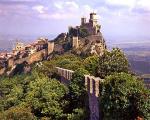 0.05Mb (1628 downloads)
Borgo Maggiore Int Heliport San Marino, Italy.
Posted Aug 9, 2012 10:45 by Alberto Thomas - Costa Rica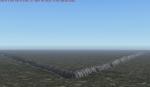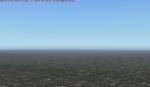 0.01Mb (381 downloads)
FS2004 Scenery (FS2004 Only) Africa - Tanzania - V-shaped trench correction This is a self-contained scenery and it does not alter any of FS2004's native files. At location lat -6.74 lon +34.05, in Tanzania, Africa, there is a huge V-shaped trench that is obviously not natural and couldn't possibly be real and be man-made. Each leg of the V is over a hundred kilometres long and one thousand metres deep. This scenery "anomaly" appears in FSX as well, but in FSX it is made in a different way. In FSX the trench is formed by a narrow, long, V-shaped airport grass background. In FS2004 I removed by adding several flats. For free distribution only. By Fern Marques fernmarques@yahoo.com
Posted Aug 8, 2012 12:35 by Fern Marques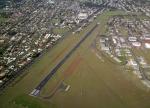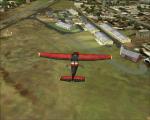 13.35Mb (622 downloads)
Updated airfield YTWB(Toowoomba, Queensland, Australia) to look more like it does today. Includes objects, pre-compiled AI traffic and bonus YBOK(Oakey Army Aviation Centre)ready to go!
Posted Aug 8, 2012 04:50 by Spike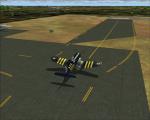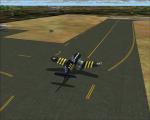 0.28Mb (146 downloads)
The original FS2004 YHSM airfield (Horsham, Melbourne, Victoria, Australia) had a bug in the taxi way. This has been fixed.
Posted Jul 29, 2012 21:53 by Spike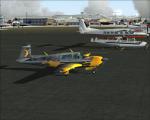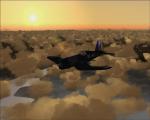 21.55Mb (410 downloads)
Mount Hotham is the highest mountain aerodrome (4260 feet). Just to add some nice scenery on the way to and at Mt Hotham in Winter and Summer. Includes objects and land class maps.
Posted Jul 27, 2012 00:59 by Spike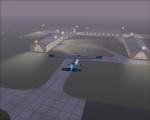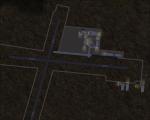 11.38Mb (411 downloads)
99.9% of pilots in Melbourne, Victoria, Australia know about YBSS. It's the classic aerodrome of Bacchus Marsh and has been around for years supporting many-a-sailplane and flying school. I've done my best to reproduce this airfield as it appears now. (Taken from my ERSA and online photos). Includes objects, Summer & Winter landclass maps. Includes pre-compiled AI traffic and bonus YMFD Mansfield Airfield ready to go!
Posted Jul 25, 2012 21:48 by Spike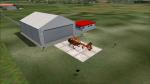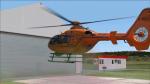 0.59Mb (749 downloads)
The New Location of the German Rescue Helicopter "Christoph 17" is at the Airfield Durach (EDMK) Compatible also with VFR Airfields of CR-Software
Posted Jul 18, 2012 17:10 by