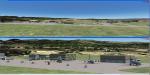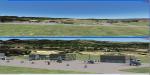 8.12Mb (1691 downloads)
A compilation of various sceneries that put back to life the old Clark Air Force Base in Angeles City Pampanga with old and new fighter aircrafts. AFCADS and Traffic Files Included.
Posted Jul 12, 2012 14:17 by Delor S Lauchang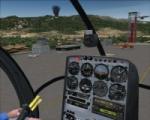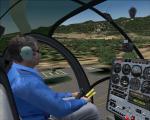 91.91Mb (769 downloads)
Hana Airport is a regional airport of the State of Hawaii on the east shore of the island of Maui, 3 NM northwest of the unincorporated town of Hana. The airport covers 119 acres and has one runway. It is primarily a commuter facility used by unscheduled air taxis and general aviation. This scenery is intended as a single / multiplayer helicopter obstacle course where heli pilots can meet to compete, show off, and share their helo skills. Since birdseye (Timm Turner) already did a neat scenery called Hana_Scenery_PHHN (see link below), we decided (with Timm's permission) to convert PHHN to a full helicopter training area. Makes a great place for helo pilots to gather and to practice their perfect skills, and other pilots challenge! Keep an eye-out for Hot Air Balloon that's cruising around an altitude of 3000 feet (don't forget to wave at them! .) Another unique thing about this scenery is the neighboring islands (Honolulu Intl, Hickam AFB, Bellows AFB, Lanai City, Kahului, Molokai, etc). If you get frustrated during your heli obstacle course training, just take a heading of 275 degrees, and relax at one of the neighboring islands. We also added an Easter Egg - If you set your FS calendar to July 21st, you'll see a large ridge fire up in the hills. Load Jordan Moore's Erickson S64E ( http://www.hovercontrol.com/) & try your skills at water bombing!
Posted Jul 4, 2012 21:27 by Bob Ferguson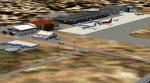 10.22Mb (461 downloads)
Project Cape Verde 2012. This updated the FSX Cape Verde. This is a fictional enhancement of the airports on the Islands off the west coast of Africa and popular with tourists.
Posted Jul 1, 2012 17:23 by PAULO DE FIGUEIREDO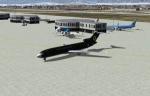 17.03Mb (2701 downloads)
Geneva Airport, Switzerland. Improved version of Geneva Airport (LSGG) For FS2004 only Adds the three octagonal terminals not originally included, a small cargo facility, terminal lighting, airport facilities and vehicles, and a fire station Original AFCAD file by Ray Smith ( please see his readme file ), with a few minor changes as necessary. AFCAD files have been tested for AI aircraft Mike Nicholls
Posted Jun 17, 2012 11:13 by uploader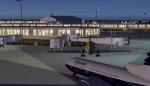 2.23Mb (2698 downloads)
Copenhagen Airport, Denmark Improved version of Copenhagen Airport ( EKCH ) For FS2004 only Adds maintenance area, hanger,terminallighting, airport facilities and vehicles, and a small fire station to original airport Original AFCAD file by Svend Tankmar ( please see his readme file ), with a few minor unavoidable small changes around the maintenance area. AFCAD files have been tested for AI aircraft.
Posted Jun 15, 2012 19:09 by Mike Nicholls
0.18Mb (215 downloads)
Beautiful Caribbean island in Nicaragua.
Posted Jun 12, 2012 01:42 by Alberto Thomas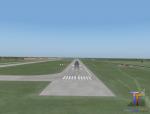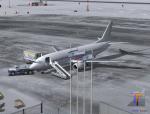 82.55Mb (1404 downloads)
Tolmachevo airport is the largest airport complex in Siberia and the Far East of a Class A-1 with of a cargo capacity of more than 50,000 tonnes per year, 750 passengers per hour on international flights and 1800 per hour on domestic routes. The airport has two runways, the second one was put into operation in autumn 2010. It doesn't have any restrictions on take-off weight, and is certified for ICAO CAT II. Tolmachevo airport is included in a list of international hubs of Russia. In 2011 the airport handled 2,765,884 passengers (22.3% more than in 2010).
Posted Jun 3, 2012 06:12 by Tolmachevo TEAM
1.52Mb (198 downloads)
Package of heliports in Costa Rica. FS2004
Posted May 11, 2012 21:02 by Alberto Thomas - Costa Rica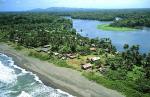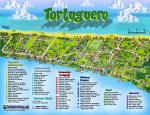 1.75Mb (1842 downloads)
Aerodromo Tortuguero - Costa Rica MRBT On the Caribbean coast of Costa Rica scenery for FS2004
Posted May 9, 2012 11:38 by Alberto Thomas - Costa Rica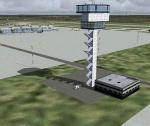 4.95Mb (1126 downloads)
This is an update of my FS2004 freeware scenery for EDDB, BER (former Berlin Schoenefeld after its extension to Berlin Brandenburg Airport). Changes: - Updated taxiway and apron positions according to AIP docs I got in 2012 (thanks to Benjamin). - Updated ILS (has DME) and approach routes with official waypoints taken from this docs. - Remove of EDDT and EDDI (EDDI already closed, EDDT should be closed 2012/6/3). - Rebuild the old GAT area (the planned cargo area there isn't built yet), updated layout as everything is built by now. - New tower and SMR (Surface Movement Radar) towers. - Correctes small errors (taxi labels, lines, lights). - Parking spots at apron E.
Posted May 8, 2012 20:10 by Gernot Zander