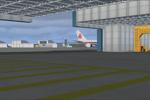 1.70Mb (455 downloads)
CFB North Star detail modification patch (version 7.1) for FS2004. Requires CYNS_v7_FS9.zip. Provides additional opened hangars with interior detail, as well as reworked microwave towers. FREEWARE by Brian Sturton.
Posted Oct 14, 2011 13:43 by Brian Sturton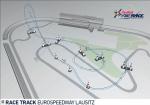 1.38Mb (930 downloads)
This is the scenery of the Red Bull Air Race 2010 Lausitz, Germany. EuroSpeedway played host to Round 6 of the 2010 Red Bull Air Race World Championship. With new pylones and works with default Fs2004 scenery .
Posted Sep 28, 2011 20:44 by Sy Dsg Siscot Yves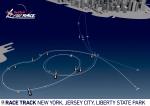 1.51Mb (1052 downloads)
This is the scenery of the Red Bull Air Race 2010 New York with new pylones work with default Fs2004 scenery and Aerosoft Manathan.
Posted Sep 28, 2011 20:40 by Sy Dsg Siscot Yves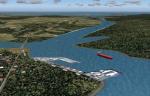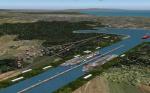 60.48Mb (3143 downloads)
Panama Canal. The main attractiveness of this scenario is the own channel from Colon city to Panama city. The sluices is represented with enough accuracy and the one own channel this lively one with numerous ships. You can travel among 11 airports I have located 82 towns. Author Toni Agramont
Posted Sep 19, 2011 00:25 by Toni Agramont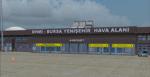 12.62Mb (1156 downloads)
Detailed scenery of Bursa Yenisehir (LTBR) Airport , for FS2004. The airport has both civil and military use, and is placed about 60 miles south of Istanbul in the southern Marmara region of Turkey. The scenery includes many accurate and detailed airport buildings including the new control tower, afd file, various objects and detailed surroundings. By Sunay KILIC.
Posted Sep 18, 2011 10:39 by Sunay KILIC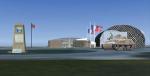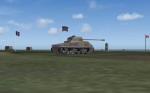 44.71Mb (1265 downloads)
Utah Beach in Normandy. Home of thr D Day Landings, 1945. This scenario contains one it lines from Mont Saint Michel - Coutances - Saint Lô - Carentan- Sainte Marie du Mont - Utah beach for the south part and he extends until the Cap le Hague to the north of the area of total Cotentin.En 166 populations they exist with its churches and castles The area of Cotentin Now there are three aerodromes: LFRC,LFRF AND LFOM. From LFOM flying toward the south you arrives to Mont Saint Michel. Author Toni Agramont
Posted Sep 16, 2011 10:15 by Toni Agramont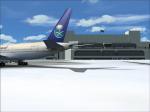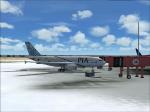 4.68Mb (2687 downloads)
Jinnah International Airport (previously Quaid Azam INTL Airport)is Pakistan's largest airport.
Posted Sep 10, 2011 05:52 by Shahzeb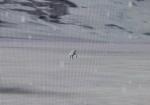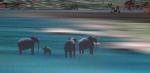 27.81Mb (1802 downloads)
Animal World Scenery - Asia Animal, mountain and jungle life. Contains obver 600 animals, reptiles, birds and mammals from the land and mountains of Asia. For use in scenery FS2004 (may work in other's but not tested). Of the many thousand gmax-things I have made through years the global animal scenery is one of my dearest. This library contains more than 3000 BGL-files. It puts singles or groups of animals into your Flight Simulator 2004 as static scenery. Marine animals and terrestrial animals. Mammals, reptiles and birds - more than a hundred species. By land by water and by air in places where they occur in reality world.
Posted Sep 3, 2011 09:28 by Ivar Danielsen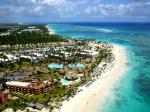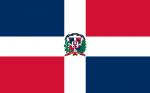 0.03Mb (4086 downloads)
Punta Cana Airport, Dominican Republic, with the new runway now included.
Posted Sep 1, 2011 17:45 by Alberto Thomas - Costa Rica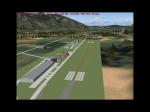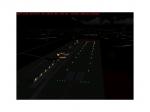 0.09Mb (877 downloads)
This small Swiss airport was forgotten in FS. I have created a basic reproduction using "Airport Design Editor" and pictures I took of the airfield. The buildings aren't exact, even though I did place the hangars, restaurant and office in the right locations. The runway is real enough, with lights etc... Enjoy!
Posted Aug 27, 2011 10:34 by Alexis Chevrie