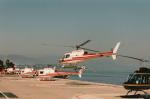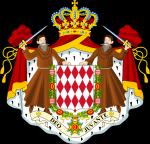 0.28Mb (1794 downloads)
Monaco Heliport (IATA: MCM, ICAO: LNMC) is situated in the district of Fontvieille in the principality of Monaco. Location: The heliport is located directly on the Mediterranean coastline in the vicinity of the Stade Louis II football stadium and of the chapiteau. The arrivals and departures take place only on the see side. The flight to the ca. 20 km distant Nice Côte d'Azur Airport in France is done along the coast of the sea. The bus stops for the routes 5 and 6 of the Compagnie des Autobus de Monaco (CAM) are located directly next to the heliport. Just copy paste .bgl file into the addons scenery / scenery, and its ready to be use.
Posted Apr 13, 2011 22:04 by Alberto Thomas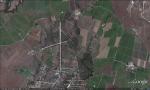 0.10Mb (598 downloads)
Sir Henry Morgan International Airport MKHM Jamaica Look like there was an airport on the south of Jamaica, looking at maps looks like 3 runways was active in the pass. I deside to set this name, because this pirate was a great figure in the history of Jamaica. This airport can contains Boeing 727-200, Airbus A320, Boeing 737-200 / 300, also small aircrafts and helicopters.
Posted Apr 12, 2011 20:12 by Alberto Thomas - Costa Rica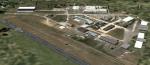 5.53Mb (2184 downloads)
Dijon-Darois Airport near Dijon in France
Posted Mar 29, 2011 15:53 by Phil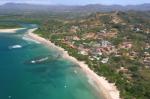 0.18Mb (1202 downloads)
Beautiful town on the pacific coast of Costa Rica, fisherman town, know is a crowdy town!!!
Posted Mar 29, 2011 01:50 by Alberto Thomas - Costa Rica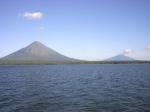 0.02Mb (540 downloads)
New proyect of Nicaragua to build an international airport on the Island of Ometepe.
Posted Mar 27, 2011 18:56 by Alberto Thomas - Costa Rica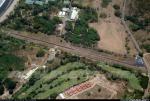 0.53Mb (791 downloads)
Aeródromo Playa Tambor MRTR Puntarenas – Costa Rica This airport is located on Bahia Ballena in Puntarenas, and connects with the towns of Moctezuma, Paquera, Lepanto, Curu, and much more… beautiful beaches and luxury hotels around the area…
Posted Mar 25, 2011 09:13 by Alberto Thomas - Costa Rica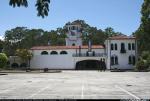 0.34Mb (862 downloads)
Aeropuerto International La Sabana First international airport in Costa Rica MRSJ In memory!!! I added a heliport.
Posted Mar 25, 2011 08:41 by Alberto Thomas - Costa Rica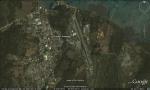 0.10Mb (568 downloads)
El Aeropuerto de Puerto Jiménez (código IATA: PJM, código OACI: MRPJ) Puerto Jimenez Airport, this airport is located at the Osa Peninsula and also access to the Corcovado National Park, and the city of Puerto Jimenez. The terminal of this airport is front the cemetery.
Posted Mar 24, 2011 10:55 by Alberto Thomas - Costa Rica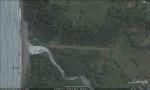 0.11Mb (464 downloads)
El aeropuerto de Bahia Brake (IATA: DRK OACI: MRDK) Costa Rica. Located at the Osa Peninsula, and front of the Isla del Caño
Posted Mar 24, 2011 10:15 by Alberto Thomas - Costa Rica
0.40Mb (630 downloads)
Aerodromo Isla Damas - Costa Rica MRAD The runway of this airport cuts the Isla Damas in two! Located near the Port of Quepos. Also this runway goes from one side to the other of the Pacific Ocean, and the Estero.
Posted Mar 21, 2011 13:45 by Alberto Thomas - Costa Rica