8.54Mb (3660 downloads)
If you are like us and like the default skins, but annoyed by the lack of planes. Then you will like this little add-on. This adds the Boeing 757-200 World Travel, Landmark Boeing 767-200, A340-600 World Travel, Boeing 777-300 American Pacific, Boeing 747-400 American Pacific, Boeing 747-400 Pacifica and the McDonnell Douglas MD-11 Pacifica. This package has 5521 airports, 7 aircraft, 1770 Flightplans and 3540 legs. ###Credits: Ai traffic: Lolax-Team (Us) 757-200 Plane: Mike Stone Pacifica 747-400 Skin: Joshua Robertson American Pacific 777-300 Skin: Don Brynelsen Airbus A340-600 Plane: FS Painter World Travel A340-600 skin: Bart Denny Landmark 767-200 Plane and skin: Project Opensky McDonnell Douglas MD-11 Plane: Mike Stone Pacifica MD-11 Skin: Bart Denny Thanks for downloading and hope you like it Visit our website Lolax-Team
Posted Aug 25, 2010 04:10 by Lolax-Team
6.97Mb (1493 downloads)
Lolax-Team (Default airlines) AI traffic 1.0 If you are like us and like the default skins, but annoyed by the lack of planes. Then you will like this little add-on. This adds the Boeing 757-200 World Travel, Landmark Boeing 767-200, A340-600 World Travel, Boeing 777-300 American Pacific, Boeing 747-400 American Pacific and the Boeing 747-400 Pacifica. This package has 5521 airports, 6 aircraft, 1407 Flightplans and 2814 legs. ###Credits: Ai traffic: Lolax-Team (Us) 757-200 Plane: Mike Stone Pacifica 747-400 Skin: Joshua Robertson American Pacific 777-300 Skin: Don Brynelsen Airbus A340-600 Plane: FS Painter World Travel A340-600 skin: Bart Denny Landmark 767-200 Plane and skin: Project Opensky Thanks for downloading and hope you like it Visit our website Lolax-Team
Posted Aug 23, 2010 08:43 by Lolax-Team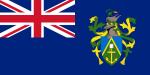 0.00Mb (545 downloads)
Pitcairn Island water runway. Pitcairn Island is part of a small group of islands in the southern Pacific ocean.
Posted Aug 6, 2010 14:57 by Alberto Thomas
0.00Mb (329 downloads)
San Carlos Aerodromo in Rio San Juan, Nicaragua.
Posted Aug 1, 2010 22:28 by Alberto Thomas
0.00Mb (1521 downloads)
Cancun - Mexico, with the new airport runway.
Posted Aug 1, 2010 20:30 by Alberto Thomas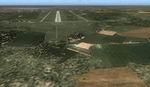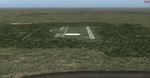 5.08Mb (1514 downloads)
FS2004 Lithuania. Includes Kaunas (EYKA), Kedainiai (EYKD), Klaipeda (EYKL), Oshmyan (EYKO), Kazly Ruda (EYKR), Kaunas S. Darius (EYKS), Nida (EYND), Paliepiai (EYPL), Pajuostis (EYPP), Siauliai (EYPS), Jonava Gaiziunai (EYRU), Barysiai (EYSB).
Posted Jul 29, 2010 04:59 by Andrey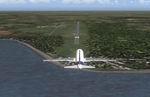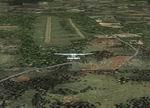 5.09Mb (1625 downloads)
FS2004 Latvia. Includes Aizpute (EVAA), Adazi (EVAD), Daugavpils (EVBA), Cesis (EVCA), Lielvarde (EVDC), Modona (EVDM), Jelgava (EVEA), Vainode (EVFA), Limbazhi (EVHA), Durbe Ciravas (EVIA), Kuldiga (EVJA), Jekabpils (EVKA), Liepaja (EVLA), Liepas (EVLI), Zagare Tervete (EVMA), Malpils (EVMP), Rezekne (EVNA), Ikskile (EVPA), Riga Intl (EVRA), Riga Rumbula (EVRC), Daugavpils Lotsaki (EVRD), Rigas Salaspils (EVRR), Riga Spilve (EVRS), Tukums (EVTA), Talsi (EVTE).
Posted Jul 29, 2010 04:57 by Andrey

17.90Mb (1786 downloads)
Scenery package for Rochefort-Saint Agnant in Western France. This airport has two clubs and the 721 air base's primary mission is to provide the support and the support of the Training School for officers of the Air Force. Detailed scenery with all the buildings, static planes, etc.
Posted Jul 26, 2010 05:15 by Alexandre Remy - FAF010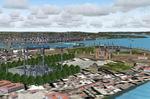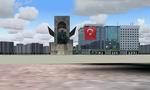 54.99Mb (4276 downloads)
Turkey West VFR Scenery for Fs2004. The Vedette of this scenario is without a doubt Istambul. sandal until the meridian 30º East and the whole Turkish coast until Burnhaniye I have carried out this work dedicated completely to the European capital of Turkey. This scenario is supplemented since with Grece.zip 29-04-2008 8 of the islands next to the frontier that they contain the airports LGRD,LGKO,LGLE,LGIK, LGHI,LGOC,LGMT,y LGAL is perfect to carry out "international" flights VFR between Greece and Turkey. (To see in map the frontier traced in blue color) it contains 13 airports and 64 cities. Author Toni Agramont
Posted Jul 17, 2010 05:04 by Toni Agramont
0.00Mb (329 downloads)
Aerodromo La Yolanda - Jaco / Costa Rica
Posted Jul 15, 2010 10:29 by Alberto Thomas / Costa Rica