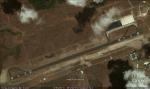 0.09Mb (504 downloads)
Daniel Oduber Quirós International Airport (Spanish: Aeropuerto Internacional Daniel Oduber Quirós) (MRLB), formerly known as Liberia International Airport, is one of the four international airports in Costa Rica. This airport is located on the northwest province of Guanacaste and serves domestic and International flights.
Posted Mar 20, 2011 13:28 by Alberto Thomas - Costa Rica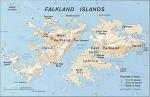 0.22Mb (1726 downloads)
Falkland Island - Islas Maldivas -Mount Pleasant Airport. RAF Mount Pleasant (IATA: MPN, ICAO: EGYP) (also known as Mount Pleasant Airport, Mount Pleasant Complex or MPA) is a military base for the Royal Air Force in the British Overseas Territory of the Falkland Islands. The facility is part of the British Forces South Atlantic Islands (BFSAI). The station, home to between 1,000 and 2,000 British military personnel, is located about 30 miles (48 km) miles southwest of Stanley—the capital of the Falklands—on the island of East Falkland. The world's longest corridor, half a mile (800 m) long, links the barracks, messes and recreational and welfare areas of the base. The base is occasionally referred to by its residents as the Death Star because of its sometimes confusing layout.
Posted Mar 17, 2011 12:06 by Alberto Thomas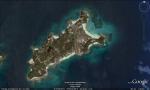 0.08Mb (808 downloads)
Contadora Island - Panama. Isla Contadora (or Contadora Island in English) is a Panamanian island on the Pearl Islands archipielago (Spanish: Archipielago de las Perlas) in the Gulf of Panama. A popular tourist destination, Contadora has a small regional/domestic airport (IATA code: OTD), and has regular flights to and from Panama City and the rest of the islands in the archipielago.
Posted Mar 17, 2011 02:09 by Alberto Thomas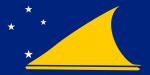 0.35Mb (414 downloads)
Tokelau islands Water runway. Tokelau is a group of islands on the pacific ocean near Samoa islands… In the real life this small country don't have no airports, but some amphibian charter go to does islands!!! Tokelau is a territory of New Zealand that consists of three tropical coral atolls with a combined land area of 10 km2 and a population of approximately 1,400 in the South Pacific Ocean. The atolls lie north of the Samoan Islands, east of Tuvalu, south of the Phoenix Islands, southwest of the more distant Line Islands (both islands groups belonging to Kiribati) and northwest of the Cook Islands.
Posted Mar 17, 2011 01:50 by Alberto Thomas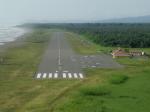 0.04Mb (1756 downloads)
Aeropuerto Internacional de Limón MRLM Puerto Limón, Costa Rica. Airport located at the city of Port Limon in Costa Rica, runway side by side the beach, this airport can contains Boeing 727-200, Airbus A320, Boeing 737-200 / 300, also small aircrafts and helicopters.
Posted Mar 16, 2011 13:26 by Alberto Thomas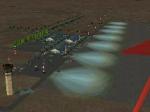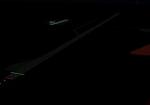 0.36Mb (656 downloads)
Massawa International (HHMS) for Microsoft Flight Simulator 2004 (Fs9). Massawa, Eritrea. Eritrea, is a country in the Horn of Africa. Built in the early 2000's and opened in '03, this airport missed inclusion in Fs9; the old unpaved airport was used. This field can accept the Heavies if needed, so you can take anything in or out of it. Also in this package is a landscape upgrade adding trees & shrubs, and a rotating beacon.
Posted Mar 11, 2011 05:36 by Stephen Plumb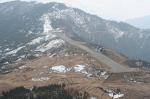 0.00Mb (1612 downloads)
Yongphulla Airport - Bhutan. Yongphulla Airport (also spelled Yonphula) is a small domestic airport located near Trashigang, a town in the Trashigang District in Bhutan.It is currently one of only two airports in Bhutan. Formerly an unpaved airstrip that was used largely unused, it is currently being re-constructed in order for it to become a viable airstrip.
Posted Mar 10, 2011 08:13 by Alberto Thomas - Costa Rica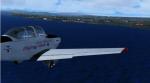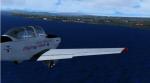 61.82Mb (866 downloads)
12 VFR Airports in Turkey 2011 Airports included: Aksaray_LT12, Alacati LT02, AyvaliK LT10, Bozcaada LT05, Divrigi LT13, Gokeada LT01, Karain Aantalya LT11, Kesan LT04, Kirkpinar LT16, Kursunlu GEML and 304, K LT07, Salyazi LT15, Unye LT03
Posted Mar 10, 2011 07:47 by Haluk ALPAT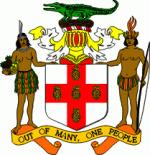 0.00Mb (446 downloads)
MKKJ, Port Antonio, Jamaica, a small GA airfield. Port Antonio is the capital of the parish of Portland on the northeastern coast of Jamaica, about 60 miles (100 km) from Kingston.
Posted Mar 4, 2011 08:26 by Alberto Thomas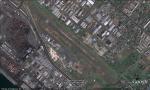 0.00Mb (683 downloads)
Tinson Pen Aerodrome in Kingston, Jamaica is the largest of Jamaica's three domestic airports. With real dimensions of the runway, and more parking for AI aircraft.
Posted Mar 3, 2011 09:52 by Alberto Thomas