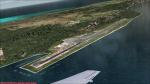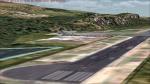 5.25Mb (1438 downloads)
Roatan Photo Scenery. Roatan, located between the islands of Útila and Guanaja, is the largest of Honduras' Bay Islands. Created with SKETCHUP 8 professional. By the Pilotos Virtuales Colombianos Team
Posted Jan 6, 2011 13:44 by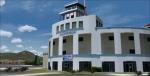 3.39Mb (2036 downloads)
Ilopango 2010 FS2004 Scenery, photorealistic Airport. Ilopango International Airport (IATA:--, ICAO: MSSS) is an airport located on the eastern part of the city of San Salvador, El Salvador, once serving the city as its international airport until it was replaced by the larger and more modern Comalapa International Airport, located about 50 km south of the city. Created with SKETCHUP 8 profesional. By the Pilotos Virtuales Colombianos Team
Posted Jan 6, 2011 02:04 by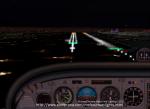 4.17Mb (12134 downloads)
Having tried many different runway/taxiway lighting systems, I decided to re-create a near realistic runway lighting system for the Fs9 (fs2004) Microsoft Flight Simulator. With these lights, when approaching the runway and while on the ground, the lights will give almost a realistic feel to them. I am also including a weathered taxiway markings for your taxiways. I am not attaching any runway/taxiway surface texture files as there are many that are available online. Please always make a backup of your original should you need to revert to them. There is no noticeable frame rate loss at all with these changes. I hope you enjoy it. The changes to the lighting system: 1. Modified the graphics to add some illusion of depth and to make the illusion of atmospherics affecting the lights especially on approach. Try a zoom factor of .75 on approach.. 2. Runway/taxiway lights creates ambient lighting, reflecting lights on the ground (the illusion of it). 3. Each lights have their light holder clearly visible from the aircraft, adding to a greater realism. 4. Modified the amber color to near amber/white for better visibility. Known issue: When flying inverted, the lights will appear inverted due to the way Microsoft flight simulator handles the texture file. This is a complete Version. You don't need the 1.4 Version. Please refer the readme file for installation.
Posted Dec 4, 2010 00:35 by Soul Prana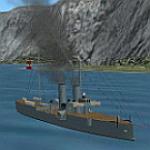 4.36Mb (912 downloads)
Adriatic sea, 1914 - 1918 FS2004 scenery Scenery includes Kumbor seaplane base and some ships and objects in Cattaro harbor, Teodo harbor and in more distant regions of Adriatic sea as it was during the First World war 1914 – 1918 years. (c) 2010, Alexander Belov
Posted Dec 3, 2010 03:34 by Alexander Belov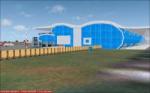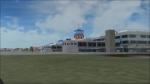 9.57Mb (1303 downloads)
Trivandrum/Thiruvananthapuram International VOTV for FS2004. The capital city airport of Kerala, India. This scenery contains-- the new terminal, old terminal, real fencing, new hangers and animated jetways. Made in gmax except lightpoles and jetways.
Posted Nov 29, 2010 19:05 by Anstin Antony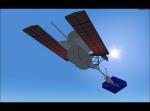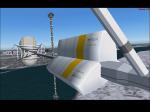 1.85Mb (1022 downloads)
RDA ISV Venture Star is a ship travelling between the Earth and Pandora from Avatar movie. Now you can flying around the ship with your plane or helicopter. I Hope you'll like it! Please Read the description inside the folder.
Posted Nov 22, 2010 23:13 by Shawn Jacob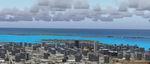 14.00Mb (2632 downloads)
The Bermudas Islands Scenery for Fs2004. The Bermuda Islands are located in the Atlantic off the US eastern coast. Their main island is located in the 32 15 71 N and 64 52 50 W.Es a very broken and fragmented island - a cluster of 150 islands distributed in an area of 53 square kilometers. The political capital is Hamilton. Together with Puerto Rico and the city of Lauderade-Hollywood in Florida U.S.A. they form the celebrated "Bermuda Triangle" that has claimed 50 ships and 20 airplanes. Author Toni Agramont
Posted Nov 9, 2010 08:55 by toni agramont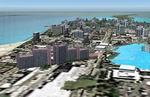 16.54Mb (3815 downloads)
The Bahamas Archipelago The present scenario contains 29 islands, 146 towns and inhabited places, 58 aerodromes of all the categories. I recommend to carry out flights to low height to see many details when you flies on earth. Author Toni Agramont.
Posted Oct 28, 2010 08:53 by Toni Agramont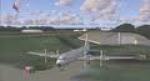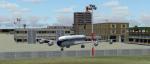 170.39Mb (1516 downloads)
FS2004 Classic Scenery Libraries Collection. One of the major problems installing scenery is that you have to search for, download, and install all the various third party scenery libraries used in the airport scenery. This package is designed to make this much easier. It contains almost all of the addon scenery libraries required for classic era airport scenery (1950's and 1960's). Compiled by Wolfgang Gersch
Posted Oct 20, 2010 09:15 by Wolfgang Gersch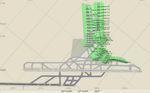 0.18Mb (2445 downloads)
, AFCAD for default scenery in Flight Simulator 2004. Up to date taxiways and gates, with added Parking Codes for AI traffic. All with the correct terminal/gate coding. Gate 12 is the gate used for the daily Emirates A380 flight. Also, runway dimensions exact (from Wikipedia) Correct taxi-way procedures.
Posted Oct 19, 2010 06:28 by jon