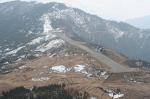 0.00Mb (1577 downloads)
Yongphulla Airport - Bhutan. Yongphulla Airport (also spelled Yonphula) is a small domestic airport located near Trashigang, a town in the Trashigang District in Bhutan.It is currently one of only two airports in Bhutan. Formerly an unpaved airstrip that was used largely unused, it is currently being re-constructed in order for it to become a viable airstrip.
Posted Mar 10, 2011 08:13 by Alberto Thomas - Costa Rica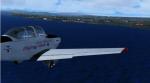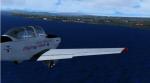 61.82Mb (844 downloads)
12 VFR Airports in Turkey 2011 Airports included: Aksaray_LT12, Alacati LT02, AyvaliK LT10, Bozcaada LT05, Divrigi LT13, Gokeada LT01, Karain Aantalya LT11, Kesan LT04, Kirkpinar LT16, Kursunlu GEML and 304, K LT07, Salyazi LT15, Unye LT03
Posted Mar 10, 2011 07:47 by Haluk ALPAT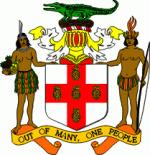 0.00Mb (431 downloads)
MKKJ, Port Antonio, Jamaica, a small GA airfield. Port Antonio is the capital of the parish of Portland on the northeastern coast of Jamaica, about 60 miles (100 km) from Kingston.
Posted Mar 4, 2011 08:26 by Alberto Thomas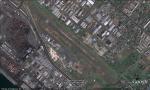 0.00Mb (654 downloads)
Tinson Pen Aerodrome in Kingston, Jamaica is the largest of Jamaica's three domestic airports. With real dimensions of the runway, and more parking for AI aircraft.
Posted Mar 3, 2011 09:52 by Alberto Thomas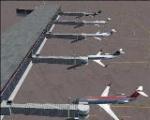 0.74Mb (982 downloads)
FS2004 Quad City Intl. Airport - located in Moline, Il. It serves the Quad City area of Davenport and Bettendorf, Iowa, Moline and Rock Island, Illinois, plus other surrounding communities. Rob Touchtone
Posted Feb 27, 2011 00:58 by zach gloss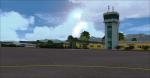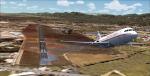 2.80Mb (956 downloads)
YOPAL Airport, Columbia. Created for Pilotos Virtuales Colombianos Team "PIVICO"
Posted Jan 15, 2011 15:15 by Luis Sierra B.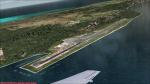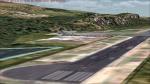 5.25Mb (1470 downloads)
Roatan Photo Scenery. Roatan, located between the islands of Útila and Guanaja, is the largest of Honduras' Bay Islands. Created with SKETCHUP 8 professional. By the Pilotos Virtuales Colombianos Team
Posted Jan 6, 2011 13:44 by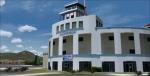 3.39Mb (2234 downloads)
Ilopango 2010 FS2004 Scenery, photorealistic Airport. Ilopango International Airport (IATA:--, ICAO: MSSS) is an airport located on the eastern part of the city of San Salvador, El Salvador, once serving the city as its international airport until it was replaced by the larger and more modern Comalapa International Airport, located about 50 km south of the city. Created with SKETCHUP 8 profesional. By the Pilotos Virtuales Colombianos Team
Posted Jan 6, 2011 02:04 by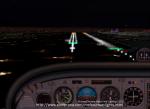 4.17Mb (12353 downloads)
Having tried many different runway/taxiway lighting systems, I decided to re-create a near realistic runway lighting system for the Fs9 (fs2004) Microsoft Flight Simulator. With these lights, when approaching the runway and while on the ground, the lights will give almost a realistic feel to them. I am also including a weathered taxiway markings for your taxiways. I am not attaching any runway/taxiway surface texture files as there are many that are available online. Please always make a backup of your original should you need to revert to them. There is no noticeable frame rate loss at all with these changes. I hope you enjoy it. The changes to the lighting system: 1. Modified the graphics to add some illusion of depth and to make the illusion of atmospherics affecting the lights especially on approach. Try a zoom factor of .75 on approach.. 2. Runway/taxiway lights creates ambient lighting, reflecting lights on the ground (the illusion of it). 3. Each lights have their light holder clearly visible from the aircraft, adding to a greater realism. 4. Modified the amber color to near amber/white for better visibility. Known issue: When flying inverted, the lights will appear inverted due to the way Microsoft flight simulator handles the texture file. This is a complete Version. You don't need the 1.4 Version. Please refer the readme file for installation.
Posted Dec 4, 2010 00:35 by Soul Prana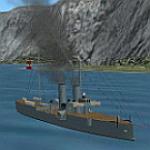 4.36Mb (941 downloads)
Adriatic sea, 1914 - 1918 FS2004 scenery Scenery includes Kumbor seaplane base and some ships and objects in Cattaro harbor, Teodo harbor and in more distant regions of Adriatic sea as it was during the First World war 1914 – 1918 years. (c) 2010, Alexander Belov
Posted Dec 3, 2010 03:34 by Alexander Belov