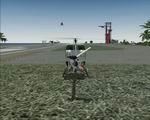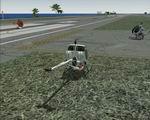 48.12Mb (822 downloads)
Heli-Course v1.1. Country: United States of America Location: Hawaii Airport type: Civilian & Military ICAO Code: PHHN IATA Code: HNM Hana Airport is a regional airport of the State of Hawaii on the east shore of the island of Maui, 3 NM northwest of the unincorporated town of Hana. The airport covers 119 acres and has one runway. It is primarily a commuter facility used by unscheduled air taxis and general aviation. This scenery is intended as a single/multiplayer helicopter obstacle course where heli pilots can meet to compete, show off, and share their helo skills. Since birdseye (Timm Turner) already did a neat scenery called Hana_Scenery_PHHN (http://www.simviation.com/simviation/?type=item&ID=85&page= .. we decided to convert PHHN to a full helicopter training area. Makes a great place for helo pilots to gather to practice and perfect their skills, and challenge other pilots! And keep an eye-out for that Hot Air Balloon, cruising around an altitude of 3000 feet (don't forget to wave at them!).
Posted Jul 4, 2010 11:39 by Indigo Blue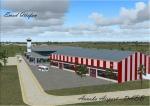 5.55Mb (1205 downloads)
Formerly known as Les Salines Airport, and popularly as El Mellah Airport is an international airport located 9 km south of Annaba, a city in Algeria. It is named after Rabah Bitat a president of Algeria (1978-1979). During World War II the airport was known as Bone Airfield, and was used by the German Luftwaffe. Later captured by the United States Army, the USAAF Twelfth Air Force in the Western Desert Campaign in 1942-1943. Designed by Emad Qtiefan.
Posted Jul 2, 2010 09:34 by Emad Qtiefan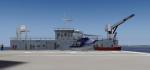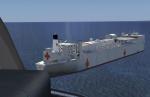 12.98Mb (2858 downloads)
(Updated to fix an install bug)This file includes 4 sceneries. 1. The USNS Mercy at her home port in San Diego, with a landable hospital in the city. 2. The USNS Comfort in Baltimore. 3. The USNS Comfort in Haiti, together with the SNS Castilla, also landable, a Spanish ship which also was there to help the people of Haiti. 4. A rescue mission near the Maroccoan coast with several ships and a shipwreck. Includes all required files.
Posted Jul 1, 2010 13:35 by jagl04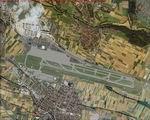 43.30Mb (4822 downloads)
FS2004 Stuttgart VFR Photoreal scenery. Stuttgart Airport (in German Flughafen Stuttgart, formerly Flughafen Stuttgart-Echterdingen) (IATA: STR, ICAO: EDDS) is an international airport located approximately 13 km (8.1 mi) (10 km (6.2 mi) in a straight line) south[1] of Stuttgart city centre, Germany. By SyriaAcexProdoction.
Posted Jun 16, 2010 05:53 by Uploader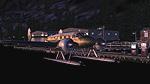 46.42Mb (1080 downloads)
Version 3.0!!! Seven fictional seaplane bases (3 new!!!)Includes helicopter pads located south of Juneau, Alaska. Scenery completely redesigned in Gmax for compatible use with Glacier Bay v2, Tongas Fjords, and Misty Fjords by Holger Sandman. All but one spot included one or more helipads, and are intended for cargo distribution and supplies, these 7 AKR Stations were also intended to serve as tourism spots for hunting, fishing, skiing, camping, etc. Just fun little spots to hop in a floatplane for some bush flying. No AI traffic in this version however AFCADs do accommodate for AI traffic. All Objects fully designed and completely redone using higher resolution 32bit textures. Optional DXT textures included. Also includes new AFCAD files, animated hangar doors. No AI traffic tracks included with this release, but AFCAD designed to support AI. This v3.0 package is a Full Install (w/ effect file)
Posted Jun 15, 2010 16:06 by EdGeneer Cox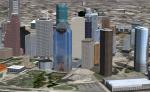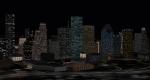 20.34Mb (3616 downloads)
Houston downtown scenery for FS2004. Houston as it's never been seen before in FS! Highly detailed, has 80+ custom-made buildings. Replaces the default buildings and terrain. Photo-realistic terrain is included. Scenery features night lighting effects.
Posted Jun 9, 2010 15:14 by James Shaddox
1.42Mb (2247 downloads)
If you are like us and like the default skins, but annoyed by the lack of planes. Then you will like this little add-on. The adds the Boeing 747-400 American Pacific ai traffic. The traffic file has 363 flightplans. Credits: Traffic - Lolax Team Skin - Don Brynelsen
Posted Jun 9, 2010 12:03 by Lolax-Team
0.00Mb (1182 downloads)
Saint Bartholomy and Guadaloupe. Upgrade for the default airport.
Posted Jun 7, 2010 19:03 by Alberto Thomas
0.00Mb (357 downloads)
Utila Airport in Honduras. Upgrade for the default airport.
Posted Jun 7, 2010 19:02 by Alberto Thomas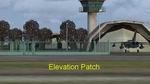 0.13Mb (862 downloads)
FS2004 Scenery Patch for EDLV.zip Corrects the elevation problem of the airport and AFCAD. By Klaus Hinkel
Posted Jun 7, 2010 06:07 by Klaus Hinkel