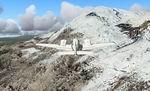 12.90Mb (2042 downloads)
The present scenario contains the remodeling of the Cape Horn, Magallanes Strait, Beagle channel, 135 new populated areas and 34 aerodromes lost among the mountains. By Toni Agramont
Posted Mar 2, 2010 10:48 by Toni Agramont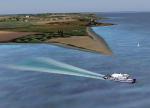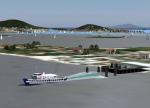 0.57Mb (1458 downloads)
Two AI ferries making trips between Anguilla Wallblake/St. Maarten and Anguilla Wallblake/Grand Case. RWY12 (part FS2004 default 1) required to see the ferry terminals. For default FS9 scenery. By Ingo Schwan.
Posted Feb 22, 2010 03:15 by Ingo Schwan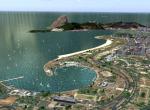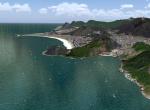 1.74Mb (3077 downloads)
This scenery will place many sailboats and yachts all over Rio de Janeiro. Program RWY12, part FS9 Port and Sea required. Highly recommended the Rio de Janeiro V9 scenery from Fern Marques and Newton Drumond. By Ingo Schwan.
Posted Feb 13, 2010 12:48 by Ingo Schwan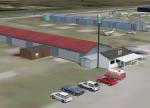 115.43Mb (1530 downloads)
Weiser Airpark (KEYQ) scenery for FS2004. Weiser is located northwest of Houston, Tx. This package is very highly detailed for maximum realism. Includes photo-realistic seasonal ground textures and extensive night lighting, as well as loads of custom-made buildings made using digital photos. Complete package includes AFCAD files and AI aircraft. By James Shaddox
Posted Feb 12, 2010 20:28 by James Shaddox
2.30Mb (430 downloads)
Zvolen Castle is a part of town Zvolen in Slovak Republic. It is dominates for the town and a good landmark. Made by Vrabec Jozef, Slovakia
Posted Feb 7, 2010 13:04 by Vrabec Jozef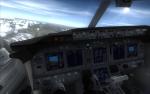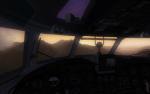 1.01Mb (8352 downloads)
Adds a 'hazy' effect to all lighting conditions in FS2004.
Posted Jan 31, 2010 18:47 by Ted Flanders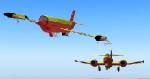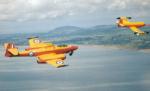 13.07Mb (1101 downloads)
This scenery and aircraft simulates the Aerial Target Service based at Llanbedr Airfield, North Wales from the 1950ís to its closure in 2004. Created by 'The Pond's Skunkworks' V1.08
Posted Jan 27, 2010 17:50 by Peter J Forster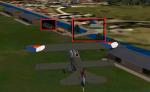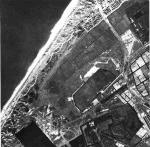 14.72Mb (554 downloads)
In this file are three updates. The first change is at the entrance to the airport the light green grass field is gone. The second change is that the closed borders at the entrance no longer stop at once, but now all well and good. Unfortunately, I am still not able to be more beautiful than water textures to create for the ditch. These are still future plans. And the third and largest update is that there is now night textures for the janitorial dwelling. I would like to thank Cees donker for the grass textures that he has made for me. I would like to wish you a lot of fun with ockenburg v2 for fs2004 delfault and fs2004 with the golden wings version.
Posted Jan 14, 2010 09:41 by Evert jansen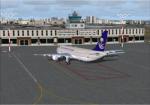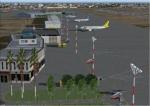 18.80Mb (4623 downloads)
FS2004 /FSX Khartoum Internaional (HSSS) Scenery. These scenery files attempt to reproduce the real atmosphere of the airport. with a very little information but satellite pictures it may only represent 70% of the airport but it is swelling to fly around & see much of it is details. Also icluded a chart made by me showing runways, parking assignment, cargo apron & fire and rescue station. by Emad Qtiefan
Posted Jan 6, 2010 12:40 by Emad Qtiefan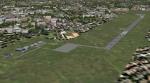 4.41Mb (1652 downloads)
Itanhaem Flying Club for FS2004 - may work in FSX - The Itanhaem Flying Club (SDIM) doesn't exist in FS9 or FSX, but it is real and operating. It is located on the coast of the State of Sao Paulo, Brazil. Itanhaem is one of the beach towns where the folks of the city of Sao Paulo rush to on weekends and holidays. The flyiing club serves the local pilots-to-be, as well as aviation enthusiasts of the area. I included a small grass patch that used to be the Aeroclube de Praia Grande, a few kilometres to the east. This grass field used to be a nice flying club but it is now in ruins. Its claim to fame is that two important people landed there. One was the French pilot and writer of The Little Prince, Antoine de Saint-Exupery. The other was a president of Brazil, Janio Quadros, who renounced the post and hid in a house in the area, and the Aeroclube de Praia Grande is where his plane landed. I learn more stuff playing with FS than I ever did from my History teachers. Made by Fern Marques with photos sent by the nice people at the airclub.
Posted Jan 4, 2010 17:00 by Fern Marques