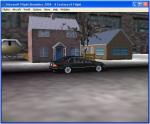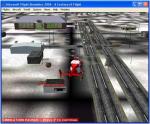 0.15Mb (900 downloads)
After landing dont you wish you can drive somewhere or cruise around your neighborhood. Now you can with this scenery designed for driving. It is the historic chicago west suburb called Melrose Park. Visit an historic amusement park that just recently closed! or just drive around after flying and arriving @ Ohare, Midway or old Meigs field The Runways designed with AFCAD are actually streets,25th and North Ave! scenery was placed using RWY12. I have also inlcuded a landclass by EZlanclass. Must have rw12_program_v12, rw12_lib1_v12, rw12_lib2_v12, rw12_lib3_v12.
Posted Mar 12, 2010 22:29 by Jose Munoz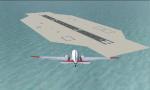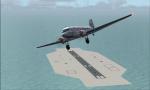 1.33Mb (1107 downloads)
In the 1930's Edward R. Armstrong dreamed of building floating airports across the Atlantic Ocean. Aircraft of the era would have used these seadromes for rest and refueling stops. The idea was studied by the U.S. government but deemed unfeasible. This scenery file includes links and historical articles about Armstrong's grand project. Also includes AI flight plans for use with T-Tools v2.02. Created in AFCAD by R.E. Wyman.
Posted Mar 12, 2010 02:58 by R.E. Wyman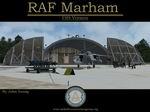 21.43Mb (2768 downloads)
FS2004 scenery of RAF Marham in the UK. A very detailed, but frame-rate efficient scenery of this busy Tornado GR4 airfield. Designed for use with the MAIW GR4 AI package. Includes photo ground tiles with kind permission of Just Flight. By John Young, with contributions from friends, at the Airfield Design Group.
Posted Mar 8, 2010 06:18 by Uploader
5.41Mb (409 downloads)
Eagle Field Scenery, Kansas.
Posted Mar 4, 2010 18:40 by Alex Huff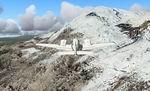 12.90Mb (2008 downloads)
The present scenario contains the remodeling of the Cape Horn, Magallanes Strait, Beagle channel, 135 new populated areas and 34 aerodromes lost among the mountains. By Toni Agramont
Posted Mar 2, 2010 10:48 by Toni Agramont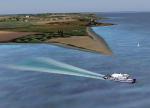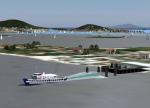 0.57Mb (1422 downloads)
Two AI ferries making trips between Anguilla Wallblake/St. Maarten and Anguilla Wallblake/Grand Case. RWY12 (part FS2004 default 1) required to see the ferry terminals. For default FS9 scenery. By Ingo Schwan.
Posted Feb 22, 2010 03:15 by Ingo Schwan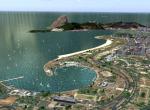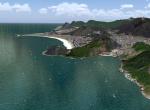 1.74Mb (3022 downloads)
This scenery will place many sailboats and yachts all over Rio de Janeiro. Program RWY12, part FS9 Port and Sea required. Highly recommended the Rio de Janeiro V9 scenery from Fern Marques and Newton Drumond. By Ingo Schwan.
Posted Feb 13, 2010 12:48 by Ingo Schwan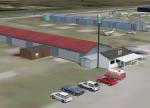 115.43Mb (1512 downloads)
Weiser Airpark (KEYQ) scenery for FS2004. Weiser is located northwest of Houston, Tx. This package is very highly detailed for maximum realism. Includes photo-realistic seasonal ground textures and extensive night lighting, as well as loads of custom-made buildings made using digital photos. Complete package includes AFCAD files and AI aircraft. By James Shaddox
Posted Feb 12, 2010 20:28 by James Shaddox
2.30Mb (421 downloads)
Zvolen Castle is a part of town Zvolen in Slovak Republic. It is dominates for the town and a good landmark. Made by Vrabec Jozef, Slovakia
Posted Feb 7, 2010 13:04 by Vrabec Jozef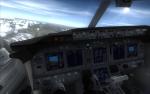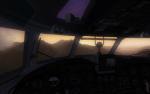 1.01Mb (8284 downloads)
Adds a 'hazy' effect to all lighting conditions in FS2004.
Posted Jan 31, 2010 18:47 by Ted Flanders