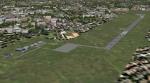 4.41Mb (1837 downloads)
Itanhaem Flying Club for FS2004 - may work in FSX - The Itanhaem Flying Club (SDIM) doesn't exist in FS9 or FSX, but it is real and operating. It is located on the coast of the State of Sao Paulo, Brazil. Itanhaem is one of the beach towns where the folks of the city of Sao Paulo rush to on weekends and holidays. The flyiing club serves the local pilots-to-be, as well as aviation enthusiasts of the area. I included a small grass patch that used to be the Aeroclube de Praia Grande, a few kilometres to the east. This grass field used to be a nice flying club but it is now in ruins. Its claim to fame is that two important people landed there. One was the French pilot and writer of The Little Prince, Antoine de Saint-Exupery. The other was a president of Brazil, Janio Quadros, who renounced the post and hid in a house in the area, and the Aeroclube de Praia Grande is where his plane landed. I learn more stuff playing with FS than I ever did from my History teachers. Made by Fern Marques with photos sent by the nice people at the airclub.
Posted Jan 4, 2010 17:00 by Fern Marques
0.00Mb (432 downloads)
Aerodromo de Parismina AFCAD file. Costa Rica.
Posted Jan 2, 2010 13:55 by Alberto Thomas (Costa Rica)
14.53Mb (4950 downloads)
Scenery package for La Rochelle International Airport in Western France. This airport accommodates low cost carriers including EasyJet and Ryanair. Detailed scenery with all the buildings, static planes, etc.
Posted Dec 28, 2009 04:55 by Alexandre and Randolph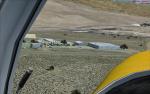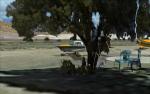 60.26Mb (2217 downloads)
Parker-Carson STOLport is privately owned, public use airfield located east of Carson City, Nevada. Scenery features custom objects, custom terrain textures, HD airport textures (.5 ft/px), traffic, day, night and winter textures, and much more. This is version 2.1.1 of the scenery and is a stand alone install, all previous versions should be removed prior to installation. Created by Dustin Mosher www.dmosher.info
Posted Dec 10, 2009 17:52 by Dustin Mosher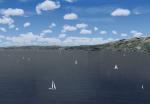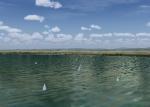 0.74Mb (1585 downloads)
Sailboats all over Western Italy This scenery will bring you many sailboats all over Western Italy. It will only work if you have installed the program RWY12. Best results in addition with the scenery Italian coastline version 2 (itcoast2.zip). By Ingo Schwan.
Posted Dec 10, 2009 06:49 by Ingo Schwan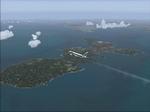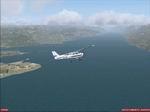 1.30Mb (4282 downloads)
FS2004 Italian coastline version 2. New coastlines for the whole of Italy. Also modified some major lakes in northern Italy.
Posted Dec 10, 2009 06:46 by Uploader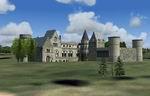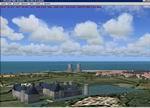 39.49Mb (3354 downloads)
Fs2004 Bass Normandies and Channel Islands Scenery V1. Script of the Normandy and Channel Islands in the French region him kis the 49º North until the Cap la Hague. The Channel Islands are represented by Jersey, Guenersey,and Alderney with their respective populations. In total between the peninsular region and the islands localized 66 population and four airports. The populations with their typical normand houses that give this region its character. I added 12 representative churches and 10 beautiful castles. Author Toni Agramont
Posted Dec 9, 2009 04:23 by Toni Agramont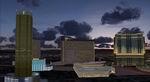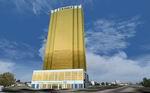 3.89Mb (2894 downloads)
Thank you for downloading our "Las Vegas Trump & Palazzo" scenery. This scenery is intended for an update of the default Las Vegas Strip, and include 2 new buildings: May work in FSX. Andrea Bertolucci
Posted Dec 9, 2009 03:31 by Andrea Bertolucci


0.04Mb (701 downloads)
FS2004 Westover-Amador County Airport and Scenery. O70 USA / California / Amador / Jackson Version 1.0 Created by Joseph H. Cardana
Posted Dec 6, 2009 16:56 by Joseph H. Cardana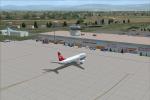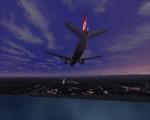 7.01Mb (1784 downloads)
Samsun Carsamba Airport (LTFH), Turkey. Created mainly by FSDS 3.5.1, the scenery includes accurate main terminal, tower and other airport buildings, afd file and various objects. The scenery is based on the more detailed FSX version and it is basically a simplified version for FS2004. By Sunay KILIC.
Posted Nov 11, 2009 17:33 by Sunay KILIC