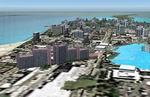 16.54Mb (3848 downloads)
The Bahamas Archipelago The present scenario contains 29 islands, 146 towns and inhabited places, 58 aerodromes of all the categories. I recommend to carry out flights to low height to see many details when you flies on earth. Author Toni Agramont.
Posted Oct 28, 2010 08:53 by Toni Agramont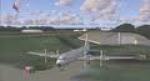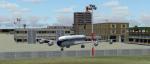 170.39Mb (1530 downloads)
FS2004 Classic Scenery Libraries Collection. One of the major problems installing scenery is that you have to search for, download, and install all the various third party scenery libraries used in the airport scenery. This package is designed to make this much easier. It contains almost all of the addon scenery libraries required for classic era airport scenery (1950's and 1960's). Compiled by Wolfgang Gersch
Posted Oct 20, 2010 09:15 by Wolfgang Gersch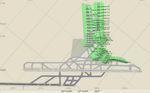 0.18Mb (2455 downloads)
, AFCAD for default scenery in Flight Simulator 2004. Up to date taxiways and gates, with added Parking Codes for AI traffic. All with the correct terminal/gate coding. Gate 12 is the gate used for the daily Emirates A380 flight. Also, runway dimensions exact (from Wikipedia) Correct taxi-way procedures.
Posted Oct 19, 2010 06:28 by jon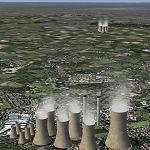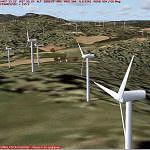 1.02Mb (3575 downloads)
Edited version of FSX Power Project V3.0. The scenery places 28,000+ electricity pylons in the UK - visible with photo-real terrain scenery textures. All England / Wales scenery aligns with 'Just Flight VFR Photo Scenery'. More than 6,000 animated wind turbines and about 100 power stations, with smoke/steam effects are positioned around the World. German Niederaussem coal power station + Las Llanas de Codés wind farm, Spain pictured
Posted Oct 13, 2010 08:18 by Ray Porter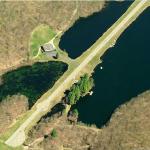 0.01Mb (812 downloads)
This is an airstrip located in Farmers Mill, NY. It is a privately owned airstrip and it has a very mysterious history. Farmer's Mill is located east of KPOU and on the other side of the Hudson River from KSWF. This is the first airport I have ever created. It includes one 3500' tarmac runway, 1000' grass strip, and a 4500' water runway. This was created for FS2004, but it might work with FSX. Happy flying!
Posted Oct 10, 2010 17:46 by Sean Zottarelli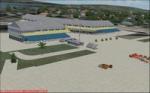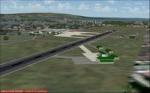 2.87Mb (818 downloads)
Port Blair scenery for FS2004. This scenery contains realistic scenery for Port Blair Airport VOPB, in Andaman Nicobar islands. Andaman Nicobar islands are located in Bay Of Bangal near Myanmar and Singapore. This airport handles Indian Airlines and Jet Airways Airbus A320,319 and 321s. Models made in gmax. I added tower and the base building, vehicles using EZ library so its default.
Posted Oct 3, 2010 11:19 by Anstin Antony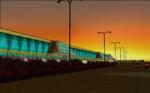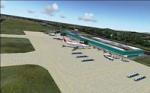 2.21Mb (1210 downloads)
Karipur-VOCL for FS2004. This contains the Airport of Calicut, Kerala, India Karipur is a new International airport in Kozhikode or Calicut. It handles planes to Middle East and Domestic. This file contains the real airport. Requieres South India Mesh and EZ library for small objects to show up Terminal made in gmax and small objects added with EZ. There may be an update coming next.
Posted Oct 3, 2010 10:25 by Anstin Antony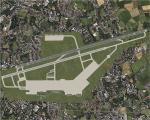 3.12Mb (1745 downloads)
Sofia Airport in Bulgaria created for FS2004. By Emil Baruhov
Posted Sep 26, 2010 09:08 by Emil Baruhov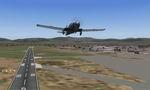 0.31Mb (1285 downloads)
FS2004 Naples Italy - Capodichino LIRN Update of Naples Capodichino airport, LIRN. Expanded ramp area and added highspeed taxiway on southwest side of the airport. Repaired some taxiway surface that was missing.
Posted Sep 23, 2010 08:44 by R.E. Wyman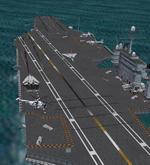 5.85Mb (28125 downloads)
This package is an update of the 18 ArrestorCable Nimitz Class aircraft carriers by Javier Fernandez & Richard Hogan, with all new Afcad runways and NAV aides as well as AI aircraft traffic files, plus, the "Sinking Carrier Deck Fix". For clearest Instructions see the "Carriers 2006 Instructions.doc" Compiled by R.A.[Lightning]Baum.
Posted Sep 21, 2010 12:41 by archive