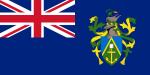 0.00Mb (578 downloads)
Pitcairn Island water runway. Pitcairn Island is part of a small group of islands in the southern Pacific ocean.
Posted Aug 6, 2010 14:57 by Alberto Thomas
0.00Mb (359 downloads)
San Carlos Aerodromo in Rio San Juan, Nicaragua.
Posted Aug 1, 2010 22:28 by Alberto Thomas
0.00Mb (1594 downloads)
Cancun - Mexico, with the new airport runway.
Posted Aug 1, 2010 20:30 by Alberto Thomas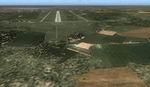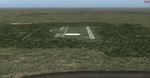 5.08Mb (1570 downloads)
FS2004 Lithuania. Includes Kaunas (EYKA), Kedainiai (EYKD), Klaipeda (EYKL), Oshmyan (EYKO), Kazly Ruda (EYKR), Kaunas S. Darius (EYKS), Nida (EYND), Paliepiai (EYPL), Pajuostis (EYPP), Siauliai (EYPS), Jonava Gaiziunai (EYRU), Barysiai (EYSB).
Posted Jul 29, 2010 04:59 by Andrey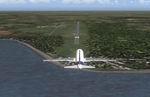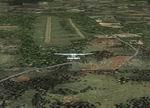 5.09Mb (1696 downloads)
FS2004 Latvia. Includes Aizpute (EVAA), Adazi (EVAD), Daugavpils (EVBA), Cesis (EVCA), Lielvarde (EVDC), Modona (EVDM), Jelgava (EVEA), Vainode (EVFA), Limbazhi (EVHA), Durbe Ciravas (EVIA), Kuldiga (EVJA), Jekabpils (EVKA), Liepaja (EVLA), Liepas (EVLI), Zagare Tervete (EVMA), Malpils (EVMP), Rezekne (EVNA), Ikskile (EVPA), Riga Intl (EVRA), Riga Rumbula (EVRC), Daugavpils Lotsaki (EVRD), Rigas Salaspils (EVRR), Riga Spilve (EVRS), Tukums (EVTA), Talsi (EVTE).
Posted Jul 29, 2010 04:57 by Andrey

17.90Mb (1851 downloads)
Scenery package for Rochefort-Saint Agnant in Western France. This airport has two clubs and the 721 air base's primary mission is to provide the support and the support of the Training School for officers of the Air Force. Detailed scenery with all the buildings, static planes, etc.
Posted Jul 26, 2010 05:15 by Alexandre Remy - FAF010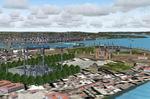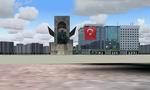 54.99Mb (4435 downloads)
Turkey West VFR Scenery for Fs2004. The Vedette of this scenario is without a doubt Istambul. sandal until the meridian 30º East and the whole Turkish coast until Burnhaniye I have carried out this work dedicated completely to the European capital of Turkey. This scenario is supplemented since with Grece.zip 29-04-2008 8 of the islands next to the frontier that they contain the airports LGRD,LGKO,LGLE,LGIK, LGHI,LGOC,LGMT,y LGAL is perfect to carry out "international" flights VFR between Greece and Turkey. (To see in map the frontier traced in blue color) it contains 13 airports and 64 cities. Author Toni Agramont
Posted Jul 17, 2010 05:04 by Toni Agramont
0.00Mb (363 downloads)
Aerodromo La Yolanda - Jaco / Costa Rica
Posted Jul 15, 2010 10:29 by Alberto Thomas / Costa Rica
0.00Mb (276 downloads)
Prince Edward Island - South Africa
Posted Jul 12, 2010 09:37 by Alberto Thomas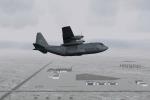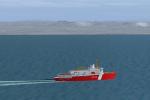 14.79Mb (1270 downloads)
CFB North Star (version 5) fictional Canadian arctic military/commercial base for FS2004. Building on version 4, this on-going project now includes four alternate scenery configurations, along with seasonal AI traffic plans, providing a sense of activity. Features LOD scenery models, along with custom ramp markings and numerous unique library objects that may be used with any freeware scenery. This release also includes a small weapon range and AI ship traffic (the icebreaker CCGS Louis St-Laurent). By Brian Sturton.
Posted Jul 7, 2010 14:24 by Brian Sturton