6.39Mb (239 downloads)
FS2004 Breeze Airbus A220-300 AGS-4G. Introducing the latest AGS-4th Generation ( Animated Ground Servicing ) and static display with new features and details, exclusively incorporate with the aircraft model. High Definition Textures, saved in 32 bits. Model design and paint by Camil Valiquette. ( CamSim )
Posted Jan 7, 2023 04:01 by Camil Valiquette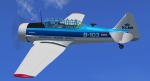 6.71Mb (536 downloads)
Licence built by Noorduyn in 1943, 14A-1459 was delivered to the RAF in April 1944 as a Harvard IIb, but was not taken on charge and returned to the US Government. It was then supplied to the Royal Netherlands Army Air Force as FT419, later becoming B-103. From August 1948, B-103 served with the Belgian Air Force/Belgische Luchtmacht until its return to the Royal Netherlands Air Force/Koninklijke Luchmacht in August 1949. After the KLu retired B-103 in 1962 as a ground instructional airframe, it went to the Anthony Fokker School in 1963 and on to the KLM Apprentice School in 1972. In 1985, a new owner moved B-103 to the Militaire Luchvaart Museum and after it was restored at Valkenberg Air Base in 1986/87 it moved to the Nationaal Militaire Museum at Soesterberg for display in false markings as Marine Luchtvaartdienst UT-6, 099/K, where she remains to this day. Painted on to J. E. Narzico's admirable T-6, I have shown B-103 as she was in her KLM colors.
Posted Jan 4, 2023 00:48 by turbodak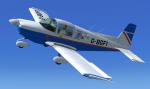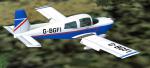 5.97Mb (456 downloads)
Developed from the successful AA-1, the AA-5 was an enlargement of the outside and the cabin of the AA-1 to create a four seater with 2/3 commonality of parts. The design was further improved by more powerful engines to create the AA-5B and AG-5B. This 1978 model was delivered to Cabair in 1979 as G-BGFI and went through various owners in this novel color scheme before moving to Germany in 2015 as D-EBGA. Painted on to Tim "Piglet" Conrad's AA-5, the color scheme reminds me of a certain large airline.
Posted Dec 22, 2022 01:39 by turbodak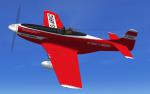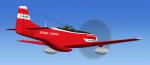 7.42Mb (353 downloads)
In 1961, United Dominiums Trust announced its intention to beat the Sydney to London record held by Comet G-ACSS since 1934. Two times Le Mans winning racing driver, Ron Flockhart bought Commonwealth CA-17 Mustang Mk20 ex A68-5 and VH-BVM, and had it prepared for the attempt. The route was Sydney-Alice Springs-Darwin-Sourabaya-Singapore-Rangoon-Calcutta-Karachi-Bahrain-Beriut-Brindisi-Nice-London. Leaving Sydney on February 28, 1961, all went to plan until he diverted from Brindisi to Athens due to bad weather. At Athens the engine overheated and blew a head gasket whilst awaiting a delayed clearance from Athens ATC. The attempt was abandoned, Lockhart flying on to London by airliner. He was three days ahead of the record at the time. G-ARKD was later damaged by fire whilst being taxied at Athens and subsequently cut up for scrap. However, not all the bits made it to the scrappers and are being used in a rebuild of G-ARKD in the UK. Painted on to AF Scrub's modified AlphaSim P-51 Mustang this is my homage to a remarkable attempt. Sadly you don't get the exhaust smoke unless the lights are on. This may also work in P3D.
Posted Dec 14, 2022 12:09 by turbodak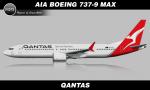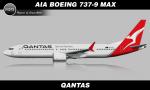 0.82Mb (111 downloads)
FS9/FSX AIA Boeing 737 Max 9 in Qantas livery. Texture only for AI Aardvark model. Repaint by Sergey Gleba aka serg09. Link to my products on SimMarket: http://secure.simmarket.com/paintsim.mhtml
Posted Dec 9, 2022 00:44 by Sergey Gleba aka serg09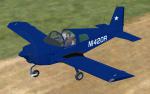 9.24Mb (392 downloads)
Jim Bede's first design was originally intended for home assembly. However, no kits were produced and certification as a fully assembled aircraft was long and expensive. This ended with Jim Bede being removed from the company and it being renamed American Aviation. They developed the prototype into the AA-1 Yankee Clipper and the AA-1 Trainer. Grumman bought the company in 1971 renaming it Grumman American, and produced the AA-1B Trainer and TR-2. Gulfstream bought the company in 1977 and upped the power from 108HP to 115HP in the AA-1C. AA-1 production ceased in 1978, with the current type certificate being held by True Flight Holdings LLC. Painted on to Ron Watson's excellent AA-1C, this represents a one owner aircraft, delivered in 1975 with its registration expiring on 21st March 2018; a total of 43 years of service!
Posted Dec 8, 2022 07:46 by turbodak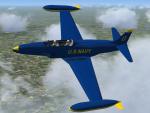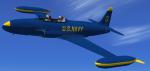 4.77Mb (384 downloads)
Built by Canadair in Montreal,Quebec, this aircraft went to the Royal Canadian Air Force as 21192 in 1956. Upon retirement, she went to Flight Test Research as N156X and then on to Flight Systems as N304FS. She was then sold to T-33 Inc who painted her in this color scheme representing the Blue Angels commentator's machine. Early in 2022, she was sold again becoming N133C. Painted onto Tim "Piglet" Conrad's excellent Lockheed T-33, it works well in FSX but, as usual, there are problems with the glass.
Posted Dec 8, 2022 03:44 by turbodak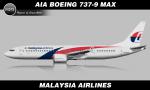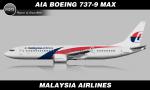 0.79Mb (61 downloads)
FS9/FSX AIA Boeing 737 Max 9 in Malaysia Airlines livery. Texture only for AI Aardvark model. Repaint by Sergey Gleba aka serg09. Link to my products on SimMarket: http://secure.simmarket.com/paintsim.mhtml
Posted Dec 7, 2022 00:51 by Sergey Gleba aka serg09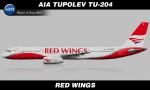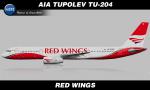 0.78Mb (33 downloads)
FS9/FSX AIA Tupolev Tu-204-100 in Red Wings livery. Texture only for AI Aardvark model. Repaint by Sergey Gleba aka serg09. Link to my products on SimMarket: http://secure.simmarket.com/paintsim.mhtml
Posted Dec 7, 2022 00:46 by Sergey Gleba aka serg09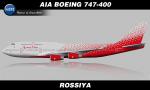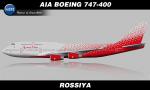 1.15Mb (46 downloads)
FS9/FSX AIA Boeing 747-400 in Rossiya Airlines new colors livery. Texture only for AI Aardvark model. Repaint by Sergey Gleba aka serg09. Link to my products on SimMarket: http://secure.simmarket.com/paintsim.mhtml
Posted Nov 30, 2022 11:50 by Sergey Gleba aka serg09