4.08Mb (231 downloads)
Boeing 737-800 Garuda Indonesia package. Garuda Indonesia Package with enhanced VC Garuda Indonesia is the national airline of Indonesia currently (2017) operate 74 Boeing 737-800. Model by Project Opensky. Textures by Arimi Raldi
Posted Mar 19, 2017 09:55 by chrisE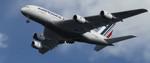 9.94Mb (2618 downloads)
Airbus A380-800 Air France F-HPJB package. Air France currently (2017) operate 10 A380-800. Model by Project Airbus. Textures by unknown.
Posted Mar 18, 2017 12:55 by chrisE

16.17Mb (368 downloads)
FS2004 Alaska Airlines Boeing 737-900 "More to Love", registration N493AS. Alaska Airlines/Virgin America B737-900 with scimitar winglets. This special livery promotes the merger of Alaska Airlines and Virgin America. Full package with TDS Boeing 737-900 Scimitar model included. Textures by Francisco Figueroa. Cfg fixes by Chris evans
Posted Mar 17, 2017 00:14 by chrisE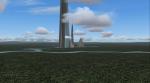 0.00Mb (108 downloads)
FS2004 (FS9) Guyana Anomaly at Kamarang. This is for FS9 only, as FSX doesn't have this anomaly. I presume that Prepar3D doesn't have it either. This is a strange anomaly in the interior of Guyana, right next to the Kamarang airport (SYKM). It looks like some sort of joke made by someone in the Microsoft scenery group. This is a correction for it and it makes the 100,000' peak and the 100,000' hole disappear. I also re-arranged the airport itself a bit, by adding its current paved runway, village houses arround it, and some parking. I also added the KAM NDB, which is used by low and high level flights, and it is of relatively long range. Its frequency is 406 kiloHertz. Made by Fern Marques. If you have any problems, e-mail me. My e-mail address is in the zip file. March 2017
Posted Mar 13, 2017 16:55 by Fern Marques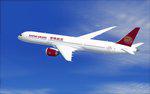 2.79Mb (122 downloads)
FS2004 Juneyao Airlines Boeing 787-9 V5L. Night lighting effects have been upgraded. This CamSim model design and paint by Camil Valiquette.
Posted Mar 9, 2017 01:05 by Camil Valiquette

12.13Mb (363 downloads)
Boeing 747-400 Corsair package. Corsair is a French leisure airline based at Paris Orly airport and has destinations around Europe, North Africa and North America. Currently Corsair operate 3 Boeing 747-400. Model by Project Opensky. Paint by Ryan C.
Posted Mar 7, 2017 10:55 by chrisE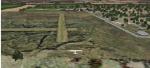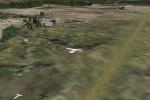 18.60Mb (145 downloads)
EYAL-Alutus, EYBI-Birzai, EYJU-Jurbarkas, EYKT-Kartena, EYMA-Mazeikiai, EYNA-Naujoji Aktene, EYSE-Seduva, EYSI-Silute, EYTL-Telsiai, EYVA -Vilnius (CAD), EYVK-Vilnius/Kyviskes, EYVL-Vilnius (FIR), EYVP-Vilnius/Paluknys, EYZA-Zarasai
Posted Mar 5, 2017 11:48 by Anta142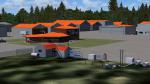 10.58Mb (110 downloads)
Parry Sound CNK4 scenery for FS9 (FS2004). This package does NOT work in FSX or P3D, but there are other packages for FSX and P3D. This is a self-contained scenery package for enhancing the Parry Sound CNK4 appearance. The native CNK4 is rather poor, but the real Parry Sound is a fairly busy airport, located in the Ontario "Cottage Country" only a few kilometres from the town of Parry Sound, on Lake Huron. The package is simple to install, just unzip and locate the folder somewhere convenient, then "add" it to the scenery library. If you have problems installing, send me an e-mail. All objects are created with gmax. You can do anything you want to it, so as long as you don't sell my objects, in whole or in part. If you need any of the gmax files, just send me an e-mail. My e-mail address is in the zip. Made by Fern Marques, static aircraft by Dave P. March 2017. Thanks.
Posted Mar 4, 2017 12:28 by Fern Marques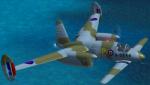 2.98Mb (283 downloads)
FS2002/FS2004 Miles M.39B Libellula. This Aircraft(from Libellulidae, a taxonomic family of dragonflies) was a Second World War tandem wing experimental aircraft built by Miles Aircraft, designed to give the pilot the best view possible for landing on aircraft carriers. A scale version of the M.39 design was proposed by Miles to meet Air Ministry specification B.11/41 for a fast bomber. The M.39B was used by Miles to generate data from which the M.39 design was improved, but the M.39 project was cancelled and the M.39B broken up. by Kazunori Ito.
Posted Mar 4, 2017 03:56 by uploader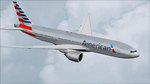 14.63Mb (686 downloads)
Boeing 777-200LR American Airlines. Model by Project Opensky. Textures by Will Armour.
Posted Mar 2, 2017 13:24 by chris evans