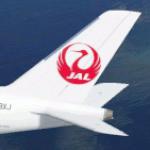 15.10Mb (138 downloads)
P3D/FS9 Repaint of the Japan Airlines Airbus A350-900 for the TDS Airbus A350-900. The registration is JA08XJ. The file contains textures only, download the base model separately. Not tested, but it may be usable in the FS9 or P3D other than v4 (v3, v5, etc).
Posted Jan 5, 2022 08:59 by Yuki Otsuka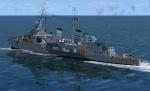 16.11Mb (189 downloads)
FSX Package Upgrade for Royal Navy Warships From 1943. The package contains the cruiser HMS Belfast with improved textures and the Tribal-class destroyers HMS Zulu (new textures and improved details) and HMS Tartar (little improved textures). This three vessels are pilotable. The ai-versions are the same as from my package from 2015. The pilotable ships has 2D panels or virtual navigation bridge- and decks views and all has many animations and camera definitions. You even can shoot two torpedos from the destroyer or you can launch a Supermarine Walrus flying boat from the cruiser. The ai-ships are supposed to be used with the great tool ai-carriers2 or for ai-traffic. FSDS 3.5 models and panels made by Erwin Welker.
Posted Jan 5, 2022 02:53 by Erwin Welker
31.15Mb (166 downloads)
FSX Repaint of the All Nippon Airways Boeing 737-800s for the TDS Boeing 737-800. The registration are JA77AN and JA88AN. The file contains textures only, download the base model separately. Not tested, but it may be usable in the FS9.
Posted Dec 29, 2021 09:44 by Yuki Otsuka
37.61Mb (887 downloads)
Tenkuu Developers Studio Airbus A350-900 Reference model set for FS2004 this pack contains P3DV4 models too NO Models for FSX since there was so many unpermitted migration to FS2020 Model Builder : Hiroshi Igami FDE Designer : Nate Rosenstrauch Master Painter : Carlos Eduardo Salas Franco PBR Texture : Ken Webber (Operation Infinity) Supported by TDS staff and others who helped. Special thanks to Edward Cox , Danny Cummings , Hiroaki Itoh
Posted Dec 26, 2021 09:00 by uploader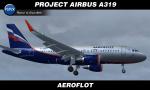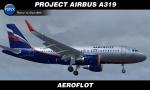 7.66Mb (131 downloads)
FS9/FSX Project Airbus A319 in Aeroflot Russian Airlines livery. Texture only for freeware Project Airbus model. Repaint by Sergey Gleba aka serg09. Link to my products on SimMarket: http://secure.simmarket.com/paintsim.mhtml
Posted Dec 24, 2021 10:13 by Sergey Gleba aka serg09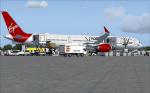 4.81Mb (89 downloads)
FS2004 Virgin Atlantic "Fearless Lady" Airbus A350-1000 AGS-2. Extra animation in Second Generation AGS-2 ( Animated Ground Servicing ). New high definition textures, saved in 32 bits. Container Palette Transporter Version. Model design and paint by Camil Valiquette. ( CamSim )
Posted Dec 23, 2021 02:43 by Camil Valiquette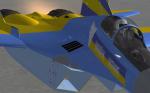 1.23Mb (228 downloads)
MiG-29 "9-13" Fulcrum-C "01" of Historical 1992 "Ukrainian Tridents" Display Duo - Repaint by BAA (First Release) for IRIS MiG-29 FS2004 model (Mig_29_3.mdl 2006-09-01)0 and FSX version. Nice, simple but effective, distinct colorful aerobatic display livery. Includes distinct textures ONLY - requires original IRIS model and common textures:
Posted Dec 21, 2021 01:41 by BAA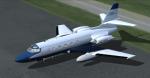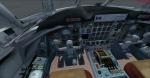 313.42Mb (638 downloads)
Lockheed L-1329 Jetstar 2 FS2004 only Original RELEASE Community invited to comment and contribute repaints Model donated by Jim Goldman for FREE COMMUNITY PROJECT. Repaired all panels , made Gauges-repaints ... by Gregory Peters READ THE MUST READ REALLY file !!!! klick on seats, door handles, tables, sunshades ---- has many animations Lockheed JetStar (company designations L-329 and L-1329; designated C-140 in US military service) is a business jet produced from the early 1960s to the 1970s. The JetStar was the first dedicated business jet to enter service, as well as the only such airplane built by Lockheed. It was also one of the largest aircraft in the class for many years, seating ten plus two crew. It is distinguishable from other small jets by its four engines, mounted on the rear of the fuselage, and the "slipper"-style fuel tanks fixed to the wings. Read here too: http://www.sim-outhouse.com/sohforum...tstar-II/page19 Roland Berger aka thunder 100
Posted Dec 20, 2021 12:35 by Roland Berger aka thunder 100 @ SOH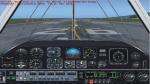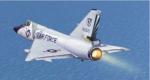 4.33Mb (133 downloads)
This is an update for FS9 of the F-106A-B by Kazunori Ito. I have given it a different panel; changed the afterburner; changed the smoke effect so it is the correct height; and updated the flight dynamics. Will not work in FSX. No VC.
Posted Dec 15, 2021 08:10 by Bob Chicilo
12.52Mb (344 downloads)
FSX Air France Airbus A350-900 AGS-2. Extra animation in Second Generation AGS-2 ( Animated Ground Servicing ). New high definition textures, saved in 32 bits. Container Palette Transporter Version. Model design and paint by Camil Valiquette. ( CamSim )
Posted Dec 10, 2021 06:44 by Camil Valiquette