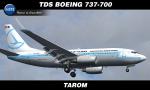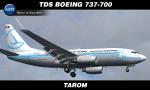 11.50Mb (68 downloads)
FS9/FSX TDS Boeing 737-700 in Tarom Retro livery. Repaint by Sergey Gleba aka serg09. Link to my products on SimMarket: http://secure.simmarket.com/paintsim.mhtml. Requires full version TDS Boeing 737-700
Posted May 15, 2021 00:42 by Sergey Gleba aka serg09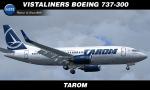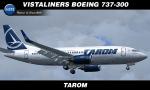 14.16Mb (68 downloads)
VistaLiners Boeing 737-300 in Tarom livery. Texture only for VistaLiners model. Repaint by Sergey Gleba aka serg09. Description and instruction in the archive. Link to my products on SimMarket: http://secure.simmarket.com/paintsim.mhtml
Posted May 15, 2021 00:36 by Sergey Gleba aka serg09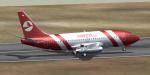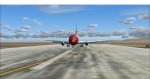 1.80Mb (113 downloads)
FS2004 Faucett Peru Boeing 737-200. Model by Erick Cantu, FDE by Mike Baumann. Repaint by Daniel Aguilera.
Posted May 7, 2021 16:51 by Farlaens123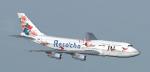 21.35Mb (91 downloads)
FS2004 JAL Boeing 747-300 PW, registration JA8183, in Reso'cha livery. Model by Project OpenSky. Repaint by AJ Nikoley.
Posted May 7, 2021 16:27 by Farlaens123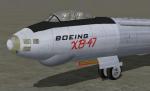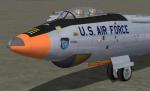 253.96Mb (335 downloads)
Boeing B-47 Stratojet Multi-Variant History Package for FS9 (FS2004). This package celebrates the service career of the Boeing B-47 Stratojet, one of the most important U.S. Air Force aircraft of the 1950s and 1960s, and the plane that set the pattern for generations of later bombers and jet transports. Included are twenty models, depicting the XB-47, B-47A, B-47B early and late, TB-47B, WB-47B, XB-47D turboprop, B-47E early and late, EB-47E Air Force and Navy, WB-47E, QB-47E, RB-47E, NRB-47E, RB-47H early and late, and RB-47K, three panels, two sound sets, and thirty-four authentic skins depicting the B-47 in the colors and markings of the Strategic Air Command, Military Air Transport Command, Air Training Command, Air Research & Development Command, Air Materiel Command, Air Proving Ground Command, Systems Command and the U.S. Navy. By David Wooster with skins by Mick.
Posted May 2, 2021 12:41 by admin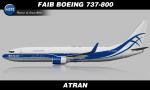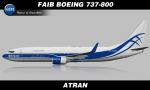 1.09Mb (31 downloads)
FS9/FSX FAIB Boeing 737-800 in Atran - Volga-Dnepr livery. Texture only for AI-traffic FAIB payware model. Repaint by Sergey Gleba aka serg09. Link to my products on SimMarket: http://secure.simmarket.com/paintsim.mhtml
Posted May 1, 2021 02:03 by Sergey Gleba aka serg09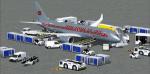 3.68Mb (68 downloads)
FS2004 Trans Canada Airlines Airbus A220-300 AGS-2. Introducing Second Generation AGS-2 ( Animated Ground Servicing ) featuring additional new animations and vehicles. Model design and paint by Camil Valiquette. ( CamSim )
Posted Apr 30, 2021 09:11 by Camil Valiquette

3.98Mb (114 downloads)
FS2004 jetBlue Airbus A220-300 AGS-2. Introducing Second Generation AGS-2 ( Animated Ground Servicing ) featuring additional new animations and vehicles. Model design and paint by Camil Valiquette. ( CamSim )
Posted Apr 23, 2021 12:48 by Camil Valiquette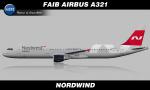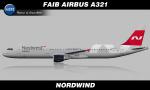 0.86Mb (15 downloads)
FS9/FSX FAIB Airbus A321 CFM in Nordwind Airlines new colors livery. Texture only for the payware AI-traffic FAIB model. Repaint by Sergey Gleba aka serg09. Link to my products on SimMarket: http://secure.simmarket.com/paintsim.mhtml
Posted Apr 20, 2021 14:37 by Sergey Gleba aka serg09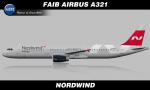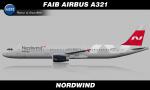 0.93Mb (11 downloads)
FS9/FSX FAIB Airbus A321 IAE in Nordwind Airlines new colors livery. Texture only for AI-traffic FAIB model. Repaint by Sergey Gleba aka serg09. Link to my products on SimMarket: http://secure.simmarket.com/paintsim.mhtml
Posted Apr 20, 2021 14:37 by Sergey Gleba aka serg09