96.28Mb (285 downloads)
FSX/P3D Boeing 777-300ER Garuda Indonesia package with FSX native VC, P3D4.5 compatible. Indonesia's national airline, Garuda, began flying in 1949 as Indonesian Airways flying DC-3's. Now based at Soekarno–Hatta International Airport, Garuda currently operates 10 Boeing 777-300ER flying worldwide. Includes revised VC and Honeywell FMC (via Views-Instrument panel). Project Opensky model features opening doors & cargo doors, detailed textures, accurate paint, dynamic shine & effects, dynamic flexing wings that respond to turbulence, fully independent suspension, trim animation, gear steering, accurate flight dynamics, spoiler animation, reflective cockpit windows, crash effects, animated tilting bogies, full night lighting, stairs, ground service vehicles when cargo doors open, (FSX - Go to Views - Instrument Panel -Posky Util), detailed virtual cockpit and more. Added custom B777 sounds. VC night lights fixed thanks to Hagar. To use FMC - Go to Views - Intrument panel - FMC. See FMC docs. Thanks for the fantastic native FSX model and paintkit by Skyspirit/Project Opensky. Jetway exits added. Thank you to Zachary777 for the native conversion of the brilliant Jacob Kubique VC. P3D/FSX compatible Gauges added by Chris Evans. Textured & tested in 64bit P3d 4.5 by Chris Evans. Should also work in FSX
Posted Oct 17, 2019 09:11 by chris evans
58.02Mb (255 downloads)
FSX/P3D Boeing 747-400BCF Western Global Airlines package. Western Global is a Florida based cargo airline and began flying in 2015. As of late 2019, Western Global operates 2 Boeing 747-400BCF flying to destinations worldwide. Project Opensky Boeing 747-400f FSX native model with the much improved Boeing 747 internal model (VC) from Alejandro Rojas Lucenda (Manual included). Model includes ground cargo servicing, stairs (FSX - Go to Views - Instrument Panel -Posky Utility. P3D go to Vehicle - Instrument Panel -). Added 747 sounds, edited views, panel. Thank you to Project Opensky for their huge contribution to the worldwide community of flight simulation. Also includes the Boeing 747 VC textures upgrade. This give a much clearer 747 interior virtual cockpit look. Zip preview for larger pictures. Added wing views. Textured and assembled and tested in P3D v4.5 and should be ok in FSX and previous P3D versions. Zip preview for images. Custom packaged by Chris Evans
Posted Oct 16, 2019 09:29 by chris evans

1.21Mb (91 downloads)
FlyNiki textures for the default FSX Airbus A321. Niki was an Austrian airline founded by Formula 1 Racing driver Niki Lauda. In 2018, Niki was absorbed into Lauda, now part of Ryanair.
Posted Oct 16, 2019 02:24 by Marius Flieger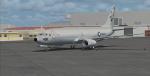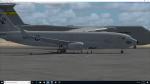 7.52Mb (103 downloads)
October is Breast Cancer Awareness Month! This is a paint for the FSX Default Boeing B737_800: The P-8 Poseidon which is a military aircraft developed and produced by Boeing Defense, Space & Security, modified from the 737-800ERX. It was developed for the United States Navy (USN). The P-8 is being operated in the anti-submarine warfare (ASW), anti-surface warfare (ASUW), and shipping interdiction roles. It is armed with torpedoes, Harpoon anti-ship missiles and other weapons, and is able to drop and monitor sonobuoys, as well as operate in conjunction with other assets, including the Northrop Grumman MQ-4C Triton maritime surveillance unmanned aerial vehicle (UAV).The P-8 is operated by the United States Navy, the Indian Navy, and the Royal Australian Air Force (RAAF). It has also been ordered by the UK's Royal Air Force (RAF), the Royal Norwegian Air Force (RNoAF), the Royal New Zealand Air Force (RNZAF), and the Republic of Korea Navy (ROKN).
Posted Oct 15, 2019 22:28 by David Robles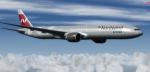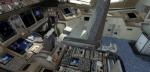 95.32Mb (286 downloads)
FSX/P3D Boeing 777-300ER Nordwind Airlines package with FSX native VC, P3D4.5 compatible. Based at Sheremetyevo International Airport, Moscow, Nordwind currtently flies 3 Boeing 777-300ER with a further 2 on order, flying to popular destinations around Europe, Asia, Central America and the Middle East. Includes revised VC and Honeywell FMC (via Views-Instrument panel). Project Opensky model features opening doors & cargo doors, detailed textures, accurate paint, dynamic shine & effects, dynamic flexing wings that respond to turbulence, fully independent suspension, trim animation, gear steering, accurate flight dynamics, spoiler animation, reflective cockpit windows, crash effects, animated tilting bogies, full night lighting, stairs, ground service vehicles when cargo doors open, (FSX - Go to Views - Instrument Panel -Posky Util), detailed virtual cockpit and more. Added custom B777 sounds. VC night lights fixed thanks to Hagar. To use FMC - Go to Views - Intrument panel - FMC. See FMC docs. Thanks for the fantastic native FSX model and paintkit by Skyspirit/Project Opensky. Jetway exits added. Thank you to Zachary777 for the native conversion of the brilliant Jacob Kubique VC. P3D/FSX compatible gauges added by Chris Evans. Textured and assembled for P3d 4.5 by Chris Evans. Should also work in FSX
Posted Oct 15, 2019 13:08 by chris evans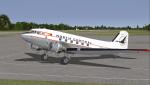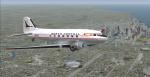 36.39Mb (67 downloads)
FSX/P3D North Central Airlines DC-3 textures for Manfred Jahn and team C-47 v3.12. North Central Airlines textures by Gary Harper.
Posted Oct 15, 2019 08:35 by Gary Harper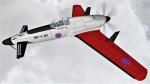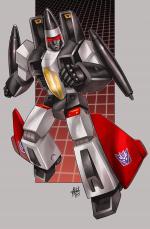 23.25Mb (48 downloads)
This is my take on what Ramjet would look like if he took on the form of a fighter from WWII. The Shinden seems like the perfect fit for such a speed crazed lunatic of a Decepticon. Repaint for the freeware J7W1 Shinden by Tim "Piglet" Conrad.
Posted Oct 14, 2019 23:55 by InDeepSchit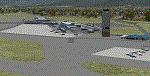 5.33Mb (138 downloads)
Welcome to Medford Oregon! Rogue Valley International Airport [KMFR] has been updated for FSX. Runway 09/27 has been removed as have all associated taxiways and signage. All runways and taxiways conform to current FAA specifications. All the structures are new. All have crash detection turned off.
Posted Oct 14, 2019 03:55 by Brett Delana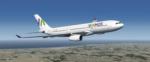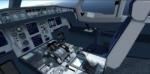 65.94Mb (317 downloads)
FSX/P3D Airbus A330-200 Wamos Air Package. Formerly Pullmantur Air, Wamos Air is a Spanish airline based at Adolfo Suarez Madrid–Barajas Airport. As of June 2019, Wamos operate 5 A330-200 flying to popular holiday destinations around Europe, South America, the USA, Asia and North Africa. Model by Thomas Ruth. Added the better Thomas Ruth modified VC with latest updates by Chris Evans and Louis Quintero. Fixed contact points. Added wing views and better VC. Includes built in FMC by Garret Smith. Added the textures byMax Schloegl. FMC will display in VC. Includes A330 manual. Custom A330 sounds and checklist included. FSX : requires either FSX Acceleration or Service packs 1 & 2. Assembled and tested in P3Dv4 by Chris Evans Should also be fine in FSX and earlier P3D versions
Posted Oct 14, 2019 02:15 by chris evans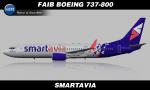 2.58Mb (18 downloads)
FS9/FSX FAIB Boeing 737-800 in Smartavia livery. Texture only for the payware AI-traffic FAIB model. Repaint by Sergey Gleba aka serg09. Link to my products on SimMarket: http://secure.simmarket.com/paintsim.mhtml
Posted Oct 13, 2019 09:08 by Sergey Gleba aka serg09