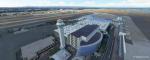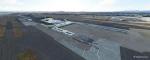 7.32Mb (90 downloads)
Scenery updates for KPDX in Portland OR, including: Hand modeled main terminal. Hand modeled control tower. Hand modeled Horizon Air hanger. Replaced generic scenery hangers with close library hangers. Updated lighting around the GA parking areas, gates and cargo areas. By FreakyD
Posted Nov 22, 2020 00:50 by gamr101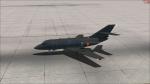 4.62Mb (184 downloads)
This is th only Dassault Falcon 20 that is operative in the Spanish Air force (Ejercito el Aire) on the 47th ECM/AAR squadron. This plane is used for elecronic warfare and elite missions. This aircraft is based in Torrejon AFB, Madrid. Original model by Rotorcraft. Textures by Alex.
Posted Nov 21, 2020 10:11 by Alex M. D.
61.34Mb (514 downloads)
FSX/P3D Boeing 737-Max 9 United Airlines Package. United is the world's 3rd largest airline and based at Chicago O'Hare. Currently Unted have 14 Boeing 737 Max 9 and a further 71 on order. FSX Boeing 737Max9 native model by TDS with upgraded 737-800 VC added. The high spec Boeing 737-Max9 model from TDS. The VC is the Alejandro Rojas Lucena/FSND revised Boeing 737-800 VC model blended with Ken Wiggington's 737Max updates on the default 737 VC. This VC model includes Working wipers (right mouse click on switch) with rain effect. Switches for LCD Screens, EICAS, PFD, MFT. Autobrake switch. Opening pilots window. Cabin Lights switch. Realistic FMC & HGS (HUD). Ground Proximity Warning System (GPWS), More Realistic night VC textures. There are custom CFM eco sounds included for that extra realism. Use - Instrument panel - Util for ground vehicles, doors stairs, fuel truck, buses. New Utility allows Bus, fuel, doors and more. (Go to Views - Instrument panel - Utility). VC added and edited to allow correct VC views, correct jetways and wheel levels. Additional MFD and PFD. Credits go to TDS wonderful native FSX Boeing Max9 model. See VC docs to get the best out of the VC and FMC. 737 Checklist added. Textured, assembled and prepared for FSX & P3D up to v4.5 by Chris Evans.
Posted Nov 21, 2020 08:00 by chris evans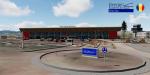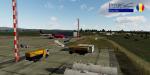 159.60Mb (54 downloads)
(LRBC) Aeroportul International "George Enescu" Bacau P3D V4 V5. Create: -4 seasons - custom ground poly - custom airport objects - terminal buildings and tower - approach buildings and hangars - light objects with dynamic lighting - corect apron parkings - static aircrafts. Spent many hours to create! Have fun! ENJOY
Posted Nov 21, 2020 04:22 by Tompa Sergiu
93.39Mb (326 downloads)
FSX/P3D Airbus A320-200 Air Seychelles package. Air Seychelles is based at Seychelles International Airport and currently have 2 A320neo in operation. Views/Instrument panel in FSX menu. (FSX : Go to Views -Instrument Panel. P3D: Go to Vehicle - Instrument panel). Added better views. Model by Project Airbus. 2020 updated VC by Speedbird77 with built in FMC by Garret Smith. Includes A320 operation manual and checklist. Airbus sounds included. Textured and assembled for P3D v5 by Chris Evans. Should work in FSX and other P3D
Posted Nov 20, 2020 11:03 by chris evans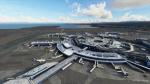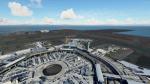 122.85Mb (202 downloads)
This is made with the google maps decoder. All the gates, runways and frequencies work like before. I also added some lightning so at night it looks nice. Known downsides -Google jetways are still here (If anyone wants and can help I will share the file) Unzip the file and drop desnses-sanfrancisco into your community folder Want to request an airport? First check on google maps if it has 3d data and if there are no or very few planes parked at the gates/ramps My current list from sonnest to last (it may change with new requests) Credits: Current Version 1.0 by desnses
Posted Nov 20, 2020 03:53 by gamr101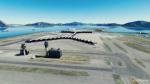 1.42Mb (68 downloads)
Hong Kong International Airport-VHHH. Current Version 1.0 by NTSB
Posted Nov 20, 2020 03:29 by gamr101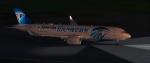 10.88Mb (132 downloads)
FSX Egyptair Express Airbus A220-300 AGS V6.5. Ground animations and vehicles have all been upgraded. 2d panel but no VC. Model design and paint by Camil Valiquette. ( CamSim )
Posted Nov 20, 2020 02:36 by Camil Valiquette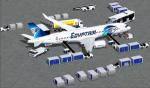 0.02Mb (103 downloads)
FSX Egyptair Airbus A220-300 AGS V6.5. Ground animations and vehicles have all been upgraded. 2d panel but no VC. Model design and paint by Camil Valiquette. ( CamSim )
Posted Nov 20, 2020 02:35 by Camil Valiquette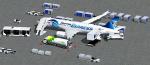 4.61Mb (30 downloads)
FS2004 Egyptair Express Airbus A220-300 AGS V6.5. Ground animations and vehicles have all been upgraded. Model design and paint by Camil Valiquette. ( CamSim )
Posted Nov 20, 2020 02:33 by Camil Valiquette