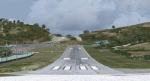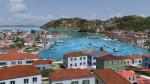 86.86Mb (690 downloads)
St Barthelemy island (TFFJ) is situated in Caribbean sea, south-east from St Marteen. Its small slope runway, between a hill and the sea, is very difficult to manage. A complete scenery of all islands with: -TFFJ Airport with slope runway -Photorealist texture of whole island in 0.5m/pixel -New mesh on basis ASTER -New waterclass -Generic objects (pylons, cranes, ships, boats and buildings) -Some remarkable buildings -Additional local houses in autogen -Additional boats -traffic
Posted Jan 13, 2019 07:25 by Nic Neveu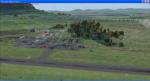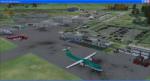 43.07Mb (168 downloads)
Ireland EISG Sligo Airport Updated. The airport layout has been revised to accommodate static and AI aircraft. The flatten to the south of the airport has been removed and a new carpark has been added. EISG Sligo Airport is a small regional airport located in the North west of Ireland. The scenery includes all custom buildings including new hangers and enterprise centre. Buildings have been created from high resolution photographic images accurately placed using Irish ordinance survey data images. The airport also includes full night textures, static aircraft, people, vehicles, sound effects and animations. This file uses people from my Low Poly 3D aircrew file and objects from my Ireland Static Object library. It can also be used as a standalone scenery file. It was designed for, and is best appreciated with VFR photographic scenery. Full installation instructions are included in the readme file. Please enjoy. By George Keogh
Posted Jan 13, 2019 07:03 by Nic Neveu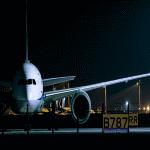 177.14Mb (124 downloads)
Trent1000 engine sound pack for the Boeing 787. Includes Gpws and cockpit sounds for Aerosim/QualityWing . Video: www.youtube.com/watch?v=w4EIByWZ8wA
Posted Jan 13, 2019 01:48 by Kairi Akai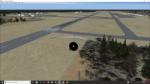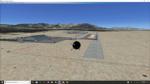 28.73Mb (112 downloads)
This is some Army Airfields which includes KFCS Ft Carson, CO, KFLV Leavenworth KS, KFRI FT Riley KS, KFSI FT Still OK, KHOP FT Campbell KY, KFTK FT Knoxs KY, KGRF FT Lewis WA, PAFB FT Wainwright AK and KTBN Forney Army Airfild and Regional AP joint operations, FT Lenordwood MO. ALL AFCAD are redesigned default airports and on some a little of the surrounding area from stock FSX or FSX-SE by Dick Mohatt
Posted Jan 12, 2019 16:00 by uploader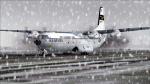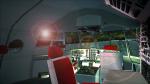 185.11Mb (268 downloads)
The Douglas C-133 Cargomaster is an American large turboprop cargo aircraft built between 1956 and 1961 by the Douglas Aircraft Company for use with the United States Air Force. The C-133 was the USAF's only production turboprop-powered strategic airlifter, entering service shortly after the Lockheed C-130 Hercules, which is designated as a tactical airlifter. It provided airlift services in a wide range of applications, being replaced by the C-5 Galaxy in the early 1970s.
Posted Jan 12, 2019 12:51 by Peter Mercy
35.88Mb (423 downloads)
Project Airbus A320-214 in Delta SKYTEAM Livery. Includes the A32X panel by Stefan Liebe, which includes a SFCC (slats/flaps computer) which I have pre-configured, Callouts, V1 calculation, autoflare and so much more.
Posted Jan 12, 2019 11:36 by Ken Webber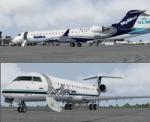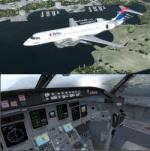 67.34Mb (336 downloads)
FSX/P3D Bombardier CRJ-700 SkyWest 3 livery package - Delta Connection, Alaska and SkyWest House. SkyWest is the largest regional airline in the USA and operates under several other regional airlines - Delta Connection, Alaska, American Eagle, United Express. As of January 2019, SkyWest operate 19 Bombardier CRJ-700 under the various regional airlines. FSX Native model by Project Opensky with VC. Brilliant new upgraded VC by David Hoeffgen , includes built in FMC, working wipers and more (see VC docs in folder). High quality model with opening doors and stairs. All credit to the fantastic talents of the Project Opensky team. Thanks to , Nick Bottamer, Jo Shimmel and Eric Ingram for the great textures. Tested in P3Dv4 and should be OK in FSX and earlier P3D versions. Other updates by Chris Evans.
Posted Jan 12, 2019 11:28 by chris evans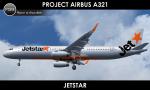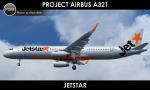 8.64Mb (91 downloads)
Textures only for the freeware Project Airbus 320-200 IEA model in JetStar Airways livery. Repaint by Sergey Gleba aka serg09. Requires any full Project Airbus A320-200 IAE model. Link to my products on SimMarket: http://secure.simmarket.com/paintsim.mhtml
Posted Jan 12, 2019 11:24 by Sergey Gleba | PaintSim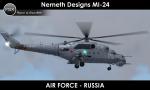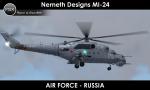 56.66Mb (71 downloads)
Nemeth Designs MI-24 (Hind) for in Air Force - Russia livery. Description and instruction in the archive. Repaint by Sergey Gleba aka serg09. Link to my products on SimMarket: http://secure.simmarket.com/paintsim.mhtml
Posted Jan 12, 2019 11:17 by Sergey Gleba | PaintSim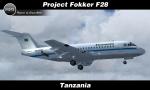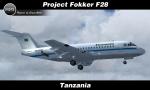 3.18Mb (32 downloads)
Project Fokker F28-Mk1000 in Tanzania livery (Textures only). Description and instruction in the archive. Repaint by Sergey Gleba aka serg09. Link to my products on SimMarket: http://secure.simmarket.com/paintsim.mhtml
Posted Jan 12, 2019 11:15 by Sergey Gleba | PaintSim