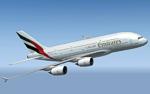 9.05Mb (273 downloads)
The Airbus A380 is a doubledecker, four-engined airliner manufactured by Airbus S.A.S. The media has termed the A380 a "superjumbo". Demo version without virtual cockpit. www.afs-design.de (will not work in P3D v4)
Posted Nov 11, 2017 13:51 by Andreas Meyer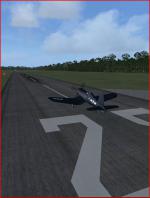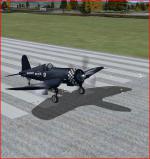 0.83Mb (207 downloads)
This mission is meant to represent a Gull-wing Corsair in the New Guinea region during WWII. The markings are for the Blacksheep squadron headed by Major Boyington, a multiple ace Corsair fighter pilot. Take off in a Vought Corsair from Tokua airport in Rabaul, fly to Malekolon and Nissan airstrips and onto Buka airport. There are 2 aircraft carriers for you to locate near the flightplan and make touch and go landings if you so choose. Not a mission requirement. Download the 56Mb Corsair from Simviation.
Posted Nov 11, 2017 09:54 by Don Olsson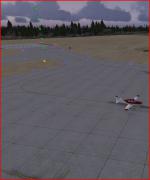 0.52Mb (121 downloads)
This is the 2nd of 2 missions using a parachute. This time for the entire plane! Take off in a Cirrus SR22_GT from Duluth Intl airport in Duluth and fly to Sky Harbor airport in Duluth, Minnesota, USA. Duluth is the home of the Cirrus. Continue on to Lennartson, then deploy your large parachute and land in a designated landing area indicated by 4 landmark pointers.
Posted Nov 11, 2017 09:47 by Don Olsson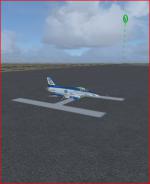 0.52Mb (109 downloads)
This is 1 of 2 missions using a parachute. Well this one actually use a drag chute, which is not that common in FSX. Take off in a Rockwell-Messerschmitt Rockwell X31 from China Lake NAWS airport in China Lake, make 2 low level passes over airports and land at Edwards AF Aux North Base airport in Edwards, USA.
Posted Nov 11, 2017 09:42 by Don Olsson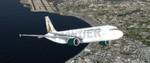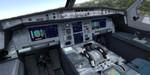 54.37Mb (372 downloads)
FSX/P3D >3 & 4 Airbus 320-200 Frontier Airlines 'Cougar' theme package. Frontier Airlines is a US low cost airline based in Denver, Colorado. As of November 2017, Frontier operate 24 Airbus A320-200 and 12 A320NEO with a further 48 on order. Full working VC, working wipers, with groundhandling gauge and built in FMC. Added exits for Jetways (press Ctrl J) and better Thomas Ruth VC with updates by Chris Evans and Louis Quintero. Use FMC under Views/Instrument panel in FSX menu. (FSX : Go to Views -Instrument Panel. P3D: Go to Vehicle - Instrument panel), Custom CFM sounds. Also added jetway configs (Ctrl J). FSX native model by Project Airbus. High quality textures by Mohammed Al-Khalifa. Assembled for FSX/P3D by Chris Evans
Posted Nov 11, 2017 06:43 by chris evans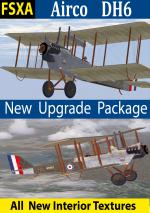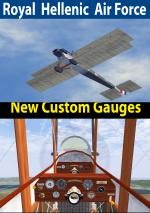 23.23Mb (306 downloads)
FSXA Airco DH6 twin liverie complete upgrade package of Edwrad Cook's model. The VC and 2D panels needed new Gaugees so i made custom ones to look as realistic as possible.All of the Interior textures panel and V.C. where redone as well.Exaust smoke effects and new camera views were also added.This is a complete package with historical photos and info included.Royal Hellenic Naval Air Service had just this one Aircraft donated by the British RNAS and operated under British markings, used it as a trainer for about only a year. By Hellenic Aircraft /Yiannis Katehis Tsetsas 2017.
Posted Nov 10, 2017 12:25 by YIANNIS KATEHIS TSETSAS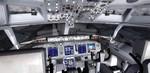 70.69Mb (691 downloads)
FSX/Prepar3D V3 & 4 Boeing 737-700 Smartwings Package with enhanced VC. Smartwings is a low cost Czech airline based in Prague Vaclav Havel Airport. Currently (Nov 2017) Smartwings operate 2 Boeing 737-700 opn flights mainly within Europe. FSX native model by TDS/ Tenkuu Developers Studio with advanced 737-800 VC added. Includes utility for ground services, Passenger bus, cargo, stairs, refuelling truck etc (find it under - Views - Instrument panel - Util) The wonderful Boeing 737-700 from TDS will be enjoyed by many more people now, assembled in one ready tested and ready to fly package. The VC is the Alejandro Rojas Lucena/FSND fantastic revised Boeing 737-800 VC model. This VC model includes Working wipers (right mouse click on switch) with rain effect. Switches for LCD Screens, EICAS, PFD, MFT. Autobrake switch. Opening pilots window. Cabin Lights switch. Realistic FMC. Ground Proximity Warning System (GPWS), More Realistic night VC textures. There are custom Boeing sounds included for that extra realism. I have added the great textures by David Dobrichovsky. Model is not modified in any way. VC added and aircraft.cfg edited to allow correct VC views. TDS wonderful native FSX Boeing 737-700 model. See VC docs to get the best out of the VC and FMC. Assembled and prepared for FSX/P3D by Chris Evans.
Posted Nov 10, 2017 12:23 by chris evans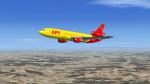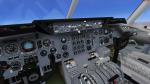 62.36Mb (261 downloads)
DC10-30 for FSX/P3D. The DC10 is the newest member in the fictional APTairlines' fleet. Model by Thomas Ruth and Eric Cantu. Repaint by Palfi Tamas. 3D virtual cockpit included.
Posted Nov 10, 2017 12:20 by Palfi Tamas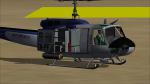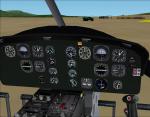 11.29Mb (45 downloads)
Jordan Moore's UH1-H converted to CFS2 by myself using Juan Carlos Cantu's weapons Air America identified their Hueys by their civilian designations.
Posted Nov 10, 2017 05:50 by Peter Mercy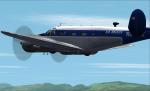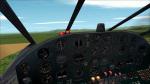 42.44Mb (69 downloads)
Beech 18s were used extensively by Air America during the Vietnam War; initially more-or-less standard ex-military C-45 examples were used, but then the airline had 12 aircraft modified by Conrad Conversions in 1963 and 1964 to increase performance and load-carrying capacity. The modified aircraft were known as Conrad Ten-Twos, as the maximum takeoff weight (MTOW) was increased to 10,200 lb (4,600 kg).The increase was achieved by several airframe modifications, including increased horizontal stabilizer angle-of-incidence, redesigned undercarriage doors, and aerodynamically improved wingtips.
Posted Nov 10, 2017 05:19 by Peter Mercy