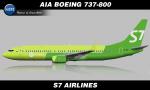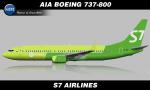 0.74Mb (21 downloads)
FS9/FSX AIA Boeing 737-800 S7 Airlines new colors livery. Texture only for AI Aardvark model. Repaint by Sergey Gleba aka serg09. Link to my products on SimMarket: http://secure.simmarket.com/paintsim.mhtml
Posted Jul 7, 2020 11:20 by Sergey Gleba aka serg09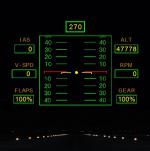 0.69Mb (153 downloads)
Universal HUD For Any Aircraft. All Basic Readings. No Interactive Functions. Comes With Two On Screen Positions. Inspired By Other Aircraft Panels. By Nick K.
Posted Jul 7, 2020 02:47 by uploader

16.13Mb (329 downloads)
This hotfix fixes the -10 model VLAT wing animations, landing gear, VC display issues, and corrects minor texture error. Original file required. Install instructions included. Hotfix by Nicholas Mitchell.
Posted Jul 6, 2020 20:00 by Nicholas Mitchell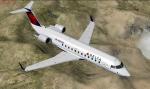 74.52Mb (725 downloads)
FSX/P3D Bombardier CRJ-200 FSX Native Package. Liveries: Delta Connection, U.S. Airways Express (Air Wisconsin. Project Opensky Embraer CRJ-200 FSX native model and VC. Models: Exteriors by Mitsushi Yutaka/Project Opensky. VC Models by Jacob Kubique and Corey Ford of Project Opensky. Flight dynamics Warren C. Daniel. FSX and Prepar3Dv4 conversions by Speedbird77.
Posted Jul 6, 2020 12:18 by anon
58.57Mb (330 downloads)
FSX/P3D Boeing 737-800 Anadolu Jet package. Anadolu Jet is a part of Turkish Airlines Group and based at Esenboga International Airport, Ankara. Currently Anadolu have 39 Boeing 737-800 flying to destinations around Turkey, Europe and Iraq. Package includes advanced 737-800 VC added. Including utility for ground services, Passenger bus, cargo, stairs, refuelling truck etc (find it under - Views - Instrument panel - Util) The VC is the Alejandro Rojas Lucena/FSND upgraded Boeing 737-800 VC model. This virtual cockpit model includes working wipers (right mouse click on switch) with rain effect. Switches for LCD Screens, EICAS, PFD, MFT. Autobrake switch. Opening pilots window. Cabin Lights switch. Realistic FMC. Ground Proximity Warning System (GPWS), More Realistic night VC textures. Custom sounds included for that extra realism. VC added and aircraft.cfg edited to allow correct VC views, jetways, wheel levels and wing views. Includes PDF B737 checklist, additional G1000 MFD and PFD screens and HGS (HUD). Thank you for the high quality Boeing 737-800 model from TDS. Textured and assembled for P3D 4.5 by Chris Evans. Should also work in earlier P3D versions as well as FSX.
Posted Jul 6, 2020 11:00 by chris evans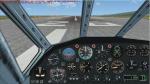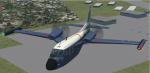 6.53Mb (307 downloads)
This is an update for FSX of the Piaggio P166S by Mario Noriega; from his P-166 collection. I have added a 2D panel I made from a picture of the VC; changed the size and position of the GPS; added a radio section with a different autopilot; fixed the problem of the overhead panel being behind the main 2D panel; corrected the position of any contact point that needed correcting; and updated the flight dynamics. Does not work in FS9.
Posted Jul 6, 2020 02:25 by Bob Chicilo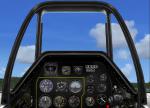 0.78Mb (254 downloads)
FSX/P3Dv3,v4 North American P-51D Mustang_2Dpanelfix This is the missing main.bmp. Just put it in the panel.1folder. Sorry for the trouble, A.F.Scrub
Posted Jul 5, 2020 04:57 by A.F.Scrub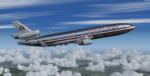 66.78Mb (209 downloads)
P3D4 (FSX?) McDonnell Douglas MD11 American Airlines Package. American operated 19 MD11 between 1991 and 2002. Model and VC by SMS Overland. Includes MD11 manual. Original bitmaps by Overland Co., Ltd., Antonio Bucoli and Marco Spada adapted for this project. Bucoli's bitmaps courtesy of Mediterranea Virtual. Supporting gauges by Philippe Wallaert, Ken Mitchell and Jacob Larsen. Joerg ZEitschel made FSX/P3D4 friendly by de-mipping and conversion to 32-bit BMP. Custom MD11 sounds included. May work in FSX and earlier P3D versions. Adeded the textures by Leonardo Fontana. Packed by Chris Evans.
Posted Jul 5, 2020 03:21 by chris evans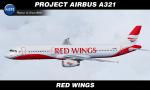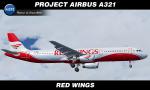 8.66Mb (79 downloads)
FS9/FSX Project Airbus A321 in Red Wings livery. Texture only for freeware Project Airbus model. Repaint by Sergey Gleba aka serg09. Link to my products on SimMarket: http://secure.simmarket.com/paintsim.mhtml
Posted Jul 4, 2020 12:31 by Sergey Gleba aka serg09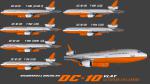 162.02Mb (895 downloads)
This is a special model conversion project to create the first ever flyable DC-10 VLAT (Very Large Air Tanker) in the sim world. This modification includes updated dynamic lighting, custom retardant effect, and obviously the external tank. This project has evolved from the SGA DC-10 by Thomas Ruth and Eric Cantu. It was made FSX native by George Arana. Whom also assisted in the external tank attachment and other parts of the project. Without the exceptional base model and the help of all those involved, this project never would have come together. This package includes 2 models and 6 liveries. A DC-10-10 model, which the original VLAT conversion was done to to create T-910. The original T-910 was contracted by Cal Fire in 2007-08 which is represented in this single livery on that model. The second model, the DC-10-30 which the fleet for 10 Tanker Air Carrier now exists entirely of consists of the remaining 5 liveries. Those liveries represent T-910, 911, 912, and 914 in US operation liveries. The 6th is of T-910 in NSW RFS contract livery for Australia in the 2018-19 season. Designed in P3Dv4.5, but should work with FSX and most likely P3Dv5, but is untested in either. Original design credit goes to SGA / Thomas Ruth and Eric Cantu. VLAT Conversion by Nicholas Mitchell and George Arana.
Posted Jul 4, 2020 03:48 by Nicholas Mitchell