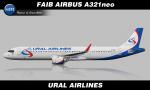 0.94Mb (45 downloads)
FS9/FSX FAIB Airbus A321neo in Ural Airlines livery. Texture only for AI-traffic FAIB model. Repaint by Sergey Gleba aka serg09. Link to my products on SimMarket: http://secure.simmarket.com/paintsim.mhtml
Posted Sep 17, 2020 11:15 by Sergey Gleba aka serg09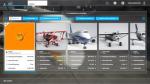 57.78Mb (345 downloads)
This overwrites the thumbnails of all liveries from the Megapack by Clink123 that dont use the default plane view, so all liveries looks uniform afterwards.
Posted Sep 17, 2020 07:03 by gamr101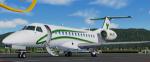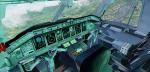 38.62Mb (517 downloads)
FSX/P3D Embraer ERJ-135 FSX Native AirX Charter package. AirX Charter is a Maltese private charter airline and currently have 2 ERJ-135 in their fleet of 14 aircraft. Project Opensky Embraer ERJ-135 2020 updated FSX native model and VC. Models: Exteriors by Project Opensky. VC Models by Jacob Kubique and Corey Ford of Project Opensky. XML Coded Animations by Hiroshi Igami of Project Opensky. FSX and Prepar3D (tested up to v5) 2020 conversions by Speedbird77. Textured by Chris Evans
Posted Sep 17, 2020 02:23 by chris evans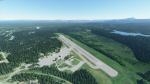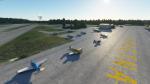 16.69Mb (172 downloads)
**This is a stand-alone update. Completely remove any old versions of this scenery to avoid conflicts!** -- Talkeetna has been rebuilt from the ground up with custom textures for the runway, aprons and gravel areas. Tree placement in the vicinity of the airport has also been completely redone, now exposing the marsh area to the east of the airport, as it should be. The scenery utilizes mostly default models, but does include some custom models, with plans for more in future updates. -- Scenery by Chris Britton (Rotornut44) of Emerald Scenery Deign. Originally created for gotbush.org.
Posted Sep 16, 2020 22:23 by Emerald Scenery Design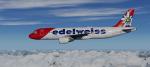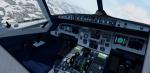 82.11Mb (450 downloads)
FSX/P3D Airbus A320-200 Edelweiss package. Swiss airline Edelweiss is part of Swiss International Air Lines and based at Zurich Airport. Currently Edelweiss have 10 A320-200. Views/Instrument panel in FSX menu. (FSX : Go to Views -Instrument Panel. P3D: Go to Vehicle - Instrument panel). Added better views. Model by Project Airbus. 2020 updated VC by Speedbird77 with built in FMC by Garret Smith. Includes A320 operation manual and checklist. Airbus sounds included. Textured and assembled for P3D v5 by Chris Evans. Should work in FSX and other P3D
Posted Sep 16, 2020 03:12 by chris evans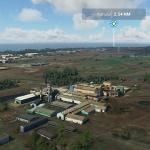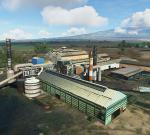 10.74Mb (213 downloads)
This scenery work compliments the approach into PHOG where Hawaii's last operating Sugar Mill is a prominent landmark 1.5 nm from the runway. There is visual approach named after it - "Smoke Stack" approach for Rwy 2. The Hawaiian Commercial & Sugar Company mill stopped operating in December 2016 ending its 130 year life and with that Hawaiis sugar industry. This scenery brings it back to life for P3D V3 and V4 (earlier version and FSX should be fine) complete with steam and smoke effects in "cane crushing" season. As a Hawaiian Airline pilot stated - he had a lot of good time "crossing the mill" stabilized at 500ft on finals to PHOG Kahului, Maui.
Posted Sep 16, 2020 01:26 by uploader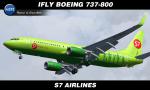 17.84Mb (39 downloads)
FS9/FSX iFly Jets Boeing 737-800 in S7 Airlines old colors livery. Repaint by Sergey Gleba aka serg09. Paint Kit by Denis Minaev. Link to my products on SimMarket: http://secure.simmarket.com/paintsim.mhtml
Posted Sep 15, 2020 11:00 by Sergey Gleba aka serg09
58.57Mb (482 downloads)
FSX/P3D Boeing 747-400F Silk Way West Airlines package. Silk Way West is an Azerbaijan cargo airline and based at Heydar Aliyev International Airport. Silway West currently operate 9 Boeing 747 cargo aircraft of which 4 are 747-400F, and fly worldwide. Project Opensky Boeing 747-400f FSX native model with the much improved Boeing 747 internal model (VC) from Alejandro Rojas Lucenda (Manual included). Model includes ground cargo servicing, stairs (FSX - Go to Views - Instrument Panel -Posky Utility. P3D go to Vehicle - Instrument Panel -). Added 747 sounds, edited views, panel. Thank you to Project Opensky/Skyspirit/TDS for their valuable contribution to the worldwide flight simulation community. Also includes the Boeing 747 VC textures upgrade. Added wing views. Textured and assembled for P3D v5 by Chris Evans. Should also work in FSX and previous P3D versions. Zip preview for images.
Posted Sep 15, 2020 02:09 by chris evans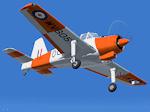 3.68Mb (219 downloads)
FS2004. Hunting-Percival P56 'Provost' The last Piston engined trainer to enter RAF service, the replacement for the Prentice in May 1950. Conversion of the FS2002 model. v2 by Edward Cook.
Posted Sep 14, 2020 19:28 by Edward Cook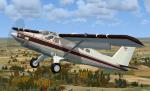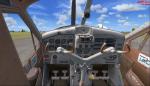 17.78Mb (1226 downloads)
FSX/P3Dv3,4,5 DeHavilland DHC2-MK3 Turbo Beaver. The DHC2 MkIII Turbine Beaver model replaced the piston engine of the standard Beaver with a 431 kW (578 ehp) Pratt & Whitney PT6A-6 or -20 turboprop engine. An extra section was added to the fuselage which allowed an extra fuel tank and two additional passengers.Native FSX/P3Dv3,v4,v5 mdl by A.F.Scrub.
Posted Sep 14, 2020 04:04 by A.F.Scrub