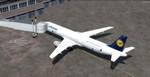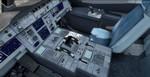 54.80Mb (135 downloads)
P3D > v4.* /FSX Airbus A321-200 Lufthansa package. This Lufthansa special 'Crane Protection Germany' livery is one of 43 A321 operated by Lufthansa as of 2017. T Includes enhanced Thomas Ruth Airbus VC with updates by Phillip Wallaert, Louis Quintero and some further edits by Chris Evans. Added the great textures by Stefan Bree. Fixed jetway codes. Requires either FSX Acceleration or SP1 and SP2 to be installed. Airbus sounds included. Custom packaged by Chris Evans
Posted Oct 22, 2017 13:28 by chris evans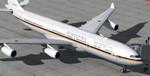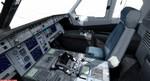 48.56Mb (466 downloads)
P3D > v4.* /FSX Airbus A340-300 Bundesrepublik Deutschland Luftwaffe/German Government VIP Jet package. This represents a modified A340-300 as used by the German government for transport in both LW16+01 & 02. The aircraft is fitted with business style accomodation. Includes enhanced Thomas Ruth A330 VC with updates by Phillip Wallaert, Louis Quintero and some further edits by Chris Evans. Fixed wheel levels. Working jetway codes. Requires either FSX Acceleration or SP1 and SP2 to be installed. Added textures by Alex KVitta. Custom Airbus sounds included. Custom packaged by Chris Evans
Posted Oct 21, 2017 11:01 by chris evans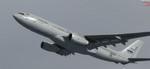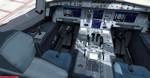 40.45Mb (691 downloads)
P3D > v4.* /FSX Airbus A330-200 UK RAF/Government Jet package. This represents a modified A330-200 and is used by the UK government for transport and is still used for fighter jet refuelling. The aircraft is fitted with business style accomodation. Includes enhanced Thomas Ruth A330 VC with updates by Phillip Wallaert, Louis Quintero and some further edits by Chris Evans. Fixed wheel levels. Added the great textures by Paul Craig. Fixed jetway codes. Requires either FSX Acceleration or SP1 and SP2 to be installed. A330 sounds and manual included. Custom packaged by Chris Evans
Posted Oct 20, 2017 09:23 by chris evans
26.45Mb (20 downloads)
Algerie fictional 7T-VIM Grande Kabylietextures for the payware Qualitywings Boeing 787-9 FSX+P3D
Posted Oct 20, 2017 08:42 by Mohamed Haddad
24.97Mb (11 downloads)
Algerie fictional 7T-VIJ Syphax textures for the payware Qualitywings Boeing 787-9 FSX+P3D
Posted Oct 20, 2017 02:53 by Mohamed Haddad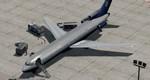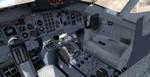 44.44Mb (494 downloads)
FSX/P3D V 3 & 4 TDS Boeing 727-200 United Airlines Package with enhanced VC. United Airlines operated the Boeing 727-200 until 2002 when they were replaced with the Airbus A320 family. Model by TDS/ Tenkuu Developers Studio with Thomas Ruth VC added. Includes utility for ground services, Passenger bus, cargo, stairs, refuelling truck etc (find it under - Views - Instrument panel - Util) The wonderful native FSX Boeing 727-200 from TDS will be enjoyed by many more people who do not know how to install a VC into a FSX native model. The VC includes working wipers, Honeywell FMC and more. See Panel manual for more info. I have used the great realistic textures by Joe Shimmel. Model is not modified in any way. Thomas Ruth VC added and aircraft.cfg edited to allow correct VC views. TDS wonderful native FSX Boeing 727-200 model. See panel docs to get the best out of the VC. Assembled and prepared for P3D/FSX by Chris Evans.
Posted Oct 19, 2017 09:47 by chris evans


3.72Mb (121 downloads)
FSX/P3D v3 & 4.* Boeing 747-400BCF World Airways Cargo Fix black line in cockpit 2D view.
Posted Oct 19, 2017 05:30 by By Bruno Trampy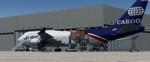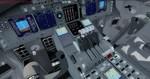 44.83Mb (474 downloads)
FSX/P3D v3 & 4.* Boeing 747-400BCF World Airways Cargo package. World Airways was based in Atlanta Georgia and operated between 1948 and 2014. World Airways was known for it's many government contracts as well as rescue flights to Viet Nam. It ceased operations in 2014 and at that time had 2 Boeing 747-400BCF in its fleet. Project Opensky FSX native Boeing 747-400F assembled for FSX/P3D with the developed B747 VC (virtual 3d cockpit) from Alejandro Rojas Lucenda (Manual included). This is the Project Opensky FSX native Boeing 747-400 model, and includes ground cargo servicing, stairs (FSX - Go to Views - Instrument Panel -Posky Utility. In P3D go to Vehicle - Instrument panel - Posky Utility), opening nose section and more. Included CF engine sounds with realistic jet whine to make your flight sound great. Thank you to Project Opensky for their contributions to the worldwide community of flight simulation. I have added the great textures by Wayne Jarret. Also includes the Boeing 747 VC textures upgrade. This give a much clearer 747 interior virtual cockpit look. Assembled, edited and tested in FSX Acceleration and P3D up to v4 by Chris Evans.
Posted Oct 18, 2017 11:37 by chris evans
114.63Mb (783 downloads)
McCoy Ground Landing Effect v4.1 for both FSX & P3D v4.1. This package replaces six effects, Dirt, Touchdown, WheelWetSpray, WheelSnowSpray, WetEngineWash & SnowEngineWash. Five levels of intensity are offered for the first four effects, the last two EngineWash effects come in one, two & four engine adjustable configurations for both jet & propeller aircraft. Improvements include wind effect for secondary snow & rain mist, thrust EnginWash effects for dirt, softened dust & mist effects with lenghtened lifespans, reworked vortex effects, engine & emitter numbers are now the same, simplified instructions & six more pre-sets have been added. I'm now including pre-sets for the 737, 747, 777, 787, A380, Baron 58, DCH-6, F-16, F-35A, KingAir 350, L-049, Lear 45 and the Skyhawk 172. Single engine aircrafts should work well with out any adjustments. Wheel Effects have been re-positioned, Blast & some Wheel Effects have been adjusted for color, size, density & speed. These effects can be used in any combination so every aircraft can be easily dialed-in. By Vince McCoy.
Posted Oct 17, 2017 23:50 by Vince McCoy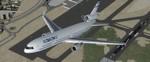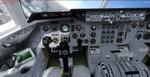 55.15Mb (404 downloads)
FSX/P3D > v4 McDonnell-Douglas Boeing MD-11 El Al (Leased from World Airways) package with virtual cockpit and working Honeywell FMC. Israeli flag carrier, El Al, operated the MD11 between 1998 and 2000. This is the new native FSX AI MD-11 model from FS Painter MD-11 model made flyable in FSX and P3D with the Thomas Ruth DC-10 VC added. Also used the characteristics of Thomas Ruth A330 for better flight dynamics. Edited views for cockpit viewpoint, contact points to fix wheels sinking into ground and air file so that this aircraft will now take off. Added textures by Brian Wheatley. Added Honeywell FMC by Garret Smith. Prepared, tested and assembled for Prepar3D (tested up to v4) and FSX by Chris Evans
Posted Oct 17, 2017 13:03 by chris evans