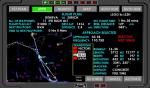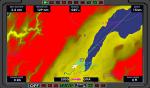 1.89Mb (354 downloads)
It has been a few years since this gauge has been updated. There are not many changes. There is a workaround for a bug in P3D which prevents discovery of the correct frequency for an ILS approach. So now this gauge is fully P3D compatible. There is also a new feature to display the destination distance on the map and also display of radio frequencies on the VOR and NDB screens. Apart from that there are some cosmetic changes which are hardly noticeable. :: V8 Fixes the problem of the release and the ICAO Search did not work because of two characters missing. This fixes the problem in the original release yesterday.
Posted Feb 21, 2021 02:36 by G. Munro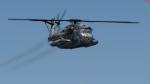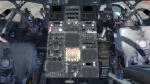 21.48Mb (188 downloads)
Some enhancements, additions and adjustments for the stock Sikorsky CH-53E in P3Dv4. Added NAV1 ident gauge on radio panel. Created VC camera views. Created Check and Ref files. Added automatic Smoke effect. Added extra liveries. See WhatIsThis.txt for full info and credits. Also see the archive for screenshots and installation.
Posted Jan 29, 2021 02:45 by Flanker256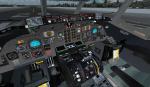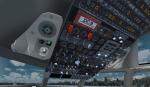 13.36Mb (549 downloads)
If you love to fly the classic analog jetliner, this DC 9 is a must to have. This is the best freeware with the texturing quality of a payware. I have completely re-textured the VC with great detail (After many cups of coffee...) to enjoy this classic bird. Overhead panel switches fully chromed Overhead panel worn out texturing look The reflections have been eliminated. Textures are DDS fully compatible with DX10. Not tested on Steam. This DC 9 30 is fully credited to: FSX McDonnell Douglas DC-9-30 pack 1. Liveries: PAWA Dominicana, US Air, US Airways 1997. Models: Exterior by EriK Cantu/SGA converted by Eagle Rotor craft Simulations. VC Model by FSND. Panels: Original FSND edited by speedbird77. DC-9 guages: by Philippe Wallaert. Sounds: Adam Murphy. Liveries: Corey Ford. Juan C. Brizuela, ¨Johnny¨ 2021
Posted Jan 23, 2021 23:56 by Juan C. Brizuela Johnny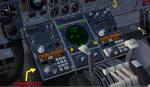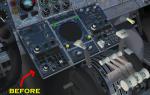 5.31Mb (300 downloads)
This is a minor esthetic, texture correction for the INS System of the 727- 200 VC, which was originally partially covered by a black texture layer. I have corrected the issue and now it is visible, eventhough originally is a dummy system, it looks better. Just follow the simple instrucctions and ready to fly..... (This is an update to my previously uploaded work) This VC texture correction is for the magnificient work of: Boeing 727-200 native FSX model by TDS/ Tenkuu Developers Studio with Thomas Ruth's great Boeing 727 VC added. Credit to them for the magnificient modeling.
Posted Jan 19, 2021 14:54 by Juan C. Brizuela AKA Johnny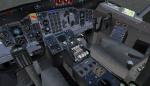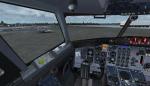 18.66Mb (531 downloads)
These Vc Textures will make flying this classic airplane a joy. The blurries and reflections on the windows have been eliminated so you have now clear windows to fly at ease. (This is up to you). Intended for the Thomas Ruth VC series, often matched with TDS 727 models. Textures are DDS fully compatible with DX10. Not tested on Steam Instructions are very simple to follow. Hope you enjoy this humble work, and thanks to all those wonderful people who make freeware for the community possible...... These VC textures are for the magnificient work of: Boeing 727-200 native FSX model by TDS/ Tenkuu Developers Studio with Thomas Ruth's great Boeing 727 VC added. Credit to them for the magnificient modeling. MY WORK IS FREEWARE AND MUST REMAIN FREEWARE AT SIMVIATION SITE, THE PLACE FOR SIMMERS. (See update above!)
Posted Jan 16, 2021 10:31 by Juan C. Brizuela AKA Johnny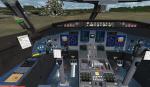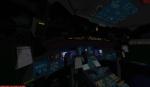 14.70Mb (254 downloads)
HD VC TEXTURES- day/night for the FSX/P3D Bombardier CRJ-900 FSX Native Petroleum Air Services package posted on this site. Project Opensky CRJ-900 2020 FSX native model and VC conversion by Speedbird77. (SHOULD ALSO WORK in any of the other Speedbird77 converted CRJ-900 Posky packages). Models by Nicholas Wilkinson/Hiroshi Igami Project Opensky. Flight dynamics Warren C. Daniel. FSX and Prepar3D v5 (and previous) compatible MdlX conversions by Speedbird77. Textured and tested in P3D v5 by Chris Evans. HD PS/DDS files fully compatible with DX10, Sp1, Sp2. Not tested on Steam.
Posted Jan 7, 2021 01:43 by Juan Brizuela AKA Johnny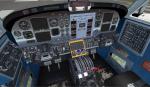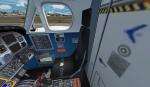 7.71Mb (293 downloads)
Textures for the Vc Cockpit of the Embraer Brasilia EMB 120ER posted here. Originally designed by Erick Cantu, now as a FSX/P3D Native conversion. DDs file fully compatible with DX10. Not tested in Steam.
Posted Dec 28, 2020 02:30 by Juan Brizuela AKA Johnny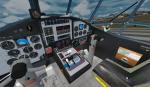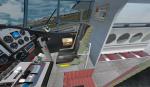 4.75Mb (268 downloads)
VC cockpit textures for the marvbelous AN-2 Aeroflot by Tim Conrad. FSX sp2 DX 10 compatible, not tested in Steam. DDS and BMP 32 bits files enclosed. IMPORTANT to read instructions.
Posted Dec 27, 2020 06:58 by Juan Brizuela AKA Johnny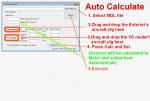 0.19Mb (291 downloads)
Model Slider tool. This tool is for moving the position of the VC Back/Forward and Up/Down. Purpose of this tool. Many people merges a VC but don't move the VC positon. Instead of moving a VC moves the eyepoint in the model.cfg But at that way ,eyepoint will be different from the position where it should be. At the worse case I saw was difference was more then 10 meters. And those will change the feelings of the landing and taxing. This tool moves the VC model to a correct position so that can fly at correct cockpit position.
Posted Nov 14, 2020 07:17 by uploader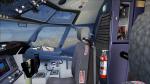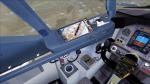 36.79Mb (1910 downloads)
Cockpit Textures Upgraded V2 for all aircraft using the FSX Boeing 737-800 VC. Thank you for downloading the -VC- Repaint Cockpit textures Upgrade V2 for the B737-800 FSX and not tested in P3D but if it has the B737_800_1_C, B737_800_2_C, B737_800_3_C, B737_800_4_C, B737_800_5_C VC textures it will works . This package is painted in 32bit that will make the B737-800 cockpit textures view in full resolution and with more color and better details like the real one. VC repaint V2 by: Enrique Cornejo
Posted Aug 9, 2020 17:03 by Enrique Cornejo