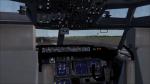 87.12Mb (852 downloads)
FSX/P3D Boeing 737NG wide 2D panel and VC V1. This is a twin panel package, based on the default FSX B737-800 panel, containing an updated default panel (1024px) and a new wide panel version (1280px) for widescreen monitors. Both panels have the same features and both work as a complete replacement for any aircraft using the default panel. Features include: new and improved day and night 2D panel background bitmaps, new and improved gauges, new popup windows, many fixes and cockpit sounds. The VC is the Alejandro Rojas Lucena/FSND fantastic revised Boeing 737-800 VC model. This VC model includes working wipers (right mouse click on switch) with rain effect. Switches for LCD Screens, EICAS, PFD, MFD. Auto-brake switch. Opening pilots window. Cabin Lights switch. Realistic integrated FMC. More realistic day and night VC textures by Chris Evans, with further updates by me, including 5 VC camera views, adding Autopilot (centered) and jumpseat, to First officer, Center console and Overhead. Also features a new xml Radio stack in the VC to replace the old FS9 B737-400 gauge. Fully working Auto-brake, Fully working Auto-taxi, working Autopilot annunciator panel, fixed Warning/Caution annunciator panel, fixed Flaps Transit and Extended annunciator lights, Anti-skid switch. Credits to Hiroshi Higami for the original Auto-brake gauge and Daniel Gauthier for the original Cockpit Sounds. The new panels are using the following extra gauges: FMC by Garret Smith, TCAS V2 by Dietmar Loleit, and VSpeed, Altitude Callout, Icons32, Brake sound and new Cockpit sounds by me. Most of these gauges are using the FSX XML Sound gauge by Doug Dawson. Tested in FSX Acceleration (DX10) and FSX Steam Edition (DX9), on the default B737-800 and Project OpenSky B737-700W and B737-800W. Not tested in P3D but should work correctly up to V3. Sound effects may not work in V4.
Posted Jan 22, 2020 11:19 by Philippe Marion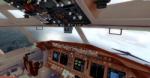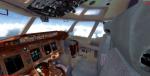 14.39Mb (790 downloads)
FSX/P3D Brown/cream tinted cockpit textures for Boeing 757 and B767 and other aircraft using the Boeing 737-800 VC. I have tried to edit the textures of the default 737 VC to more simulate the colours of a Boeing 757 or 767. If you don't like them reverting to the default is easy - just replace with the original vc textures. So I have edited the default textures to give a more realistic feel. Enclosed images for comparison. You can simply over-write your existing images
Posted Jun 10, 2019 08:14 by chris evans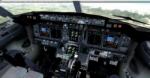 18.33Mb (3062 downloads)
FSX/P3D More realistic cockpit textures for the Boeing 737- and other aircraft using the Boeing 737-800 default (incl. enhanced) VC textures. I fly regularly and when boarding and exiting the aircraft usually the cockpit door is open and it's a treat to see the real 737 cockpit just feet from my eyes. It has struck me that the default textures are to bright grey compare to what I have seen. I googled for images and sure enough most of the later cockpits, including Boeing Max, seem to have dark grey colour. I have edited the default textures to give a more realistic feel. Also includes 737 panel with retouched instruments. Included real cockpit images for comparison. Chris Evans
Posted Jun 6, 2019 05:16 by chris evans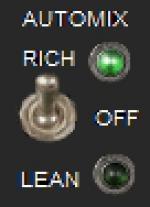 0.05Mb (206 downloads)
Simplified problematic lights with static images. Also I may have had mixed up images for transparent and non transparent switches. Please read the readme for instructions pertaining to proper mixture lever settings for use. Again, original keyboard version also included.
Posted Jan 31, 2019 12:29 by Brett Clearwaters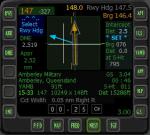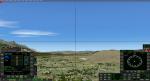 6.10Mb (1236 downloads)
Adds automation to the fantastic Synthetic ILS developed by Karol Chlebowski for both glidepath and glideslope. Besides the automated ILS there is automated approach capability starting from about 15 miles from touchdown through landing. An automated takeoff function is also available. This was tested and worked on both P3D and FSX. Not tested on FS 2004.
Posted Jan 26, 2019 02:47 by Bill McClellan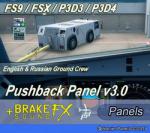 1.73Mb (2595 downloads)
More than 10,000 virtual pushbacks were done by previous versions of this panel. It's time to upgrade to v3.0! Planning an international flight to Eastern Europe or Russia? Version 3.0 has an additional Pushback Truck Switch Panel that makes it possible to choose between English and Russian groundcrew to use both in one flight. You can still use a standalone panel either English or Russian like in versions v1.0 and v2.0. Includes Brake Sound FX. Supports FS9, FSX, and all versions of P3D including v4.0 and later. Based on Groundhandling gauges by Rob Barendregt and Doug Dawson's XML Sound Gauge. The panel is intended for aircraft Pushback procedures. NOTE: Before installing the version v3.0 it's recommended to remove all previous versions of the Pushback Panel. The panel review: https://youtu.be/_DCAzLg-w2k
Posted Jan 15, 2019 08:28 by uploader