0.06Mb (114 downloads)
This is an attempt to bring an updated KILG into the flightsim world. The airport has been hand constructed and placed according to satellite data, meaning that it is perfectly lined up with the real airport. Features: Properly aligned runway, taxiways and aprons as of 2019 - perfect for flying online Added helipad starts Correct designation of taxiways with appropriate taxi signs Several gates as well as GA Aprons Accurate-to-size passenger terminal & hangars Apron lighting Custom ground poly for closed taxiway This is a standalone product - no other downloads required for use.
Posted Dec 24, 2019 01:51 by Matt Lock
121.92Mb (143 downloads)
KXWA Williston Basin International Airport (Williston, ND) - for FSX , FSX:SE, (and possibly P3D as well) This is an attempt to bring KXWA into the flightsim world for the first time. The airport has been hand constructed and placed according to satellite data, meaning that it is perfectly lined up with the real airport. I have also included an optional photoscenery file (KXWA_Photoreal.bgl) with both day and night textures which cover the airport and surrounding areas. Should you decide to use photoscenery, the textures will work automatically depending on the time of day. By Matt Lock
Posted Dec 16, 2019 14:05 by uploader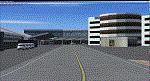 3.67Mb (65 downloads)
My KGEG Spokane International scenery, originally released for FSX, has been recompiled for Prepar3d v4. All of the structures are new. Taxiways now conform to the current FAA Airport Diagram (copy included). Runway 03/21 has been extended to its current length [11002 ft]. Gates are assigned based on current airport information.
Posted Nov 4, 2019 12:36 by Brett Delana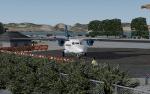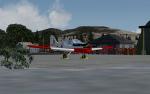 178.50Mb (123 downloads)
Isle of Skye (Broadford) Airfield (also known as Ashaig Airstrip or Broadford Aerodrome) is a small airfield on the Isle of Skye, Scotland, with a single runway. It is next to the hamlet of Ashaig, near the village of Broadford. The airport was constructed by the Corps of Royal Engineers and opened in 1972 to serve as a gateway to the Isle of Skye. Loganair operated a scheduled service from the airfield to Glasgow from 1972. However this service was discontinued in 1988. No commercial services have existed since then, and the airfield is usually deserted although the airport is occasionally used by NHS Highland and the Scottish Ambulance Service for transferring patients to hospitals in Inverness or Glasgow. Discussions were started in 2012 regarding the reinstatement of the airfield for commercial use but, as yet, this has not happened.
Posted Nov 4, 2019 03:34 by uploader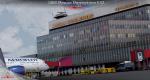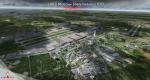 53.50Mb (384 downloads)
!!! Please remove the old outdated version of this FSX/P3D scenery from your library !!! UUEE MOSCOW SHEREMETYEVO X V2 DEMO is a new scenery of UUEE Sheremetyevo airport in Moscow, Russia, fully compatible with FSX/FSX:SE/P3Dv1/P3Dv2/P3Dv3/P3Dv4. This product is a fully functional DEMO version of the commercial payware product. Most objects are modelled as in the full version but covered with low resolution textures, non-animated jetways and generally much less details. Using this free demo ensures no problems with online (VATSIM, IVAO, multiplayer etc.) flying in case some users use the payware scenery and some don't. Sheremetyevo International Airport (SVO/UUEE) is an international airport located in Khimki, Moscow Oblast.Sheremetyevo serves as the main hub for Russian flag carrier Aeroflot and its branch Rossiya Airlines, Nordwind Airlines or Ural Airlines. The product is equipped with an automatic installer, which means that the scenery will be automatically added to the Flight Simulator Scenery Library. Please uninstall all previous versions of this airport you may have installed before. Please also make sure that no duplicated AFCAD files are installed. Enjoy your virtual flying with Drzewiecki Design!
Posted Nov 2, 2019 08:49 by Drzewiecki Design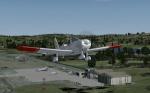 219.80Mb (83 downloads)
Unst Airport (EGPW) also called Baltasound Airport is an unlicensed airfield near Baltasound, on the island of Unst, Shetland Islands, Scotland. The airfield has effectively been mothballed since 1996 and is now only used by the emergency services. Unst Airport is the most northerly airfield in the United Kingdom. This scenery is designed and intended for P3Dv4 only. It may work in earlier versions, including FSX, but this has not been tested and no support is offered for earlier version of the platform. Andy Kewley
Posted Oct 30, 2019 03:00 by uploader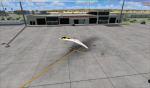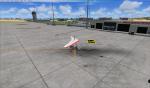 17.78Mb (355 downloads)
Sirnak Airport LTCV in the southeast of Turkey. Sirnak Airport LTCV opened 2013. Added to before version orginal Main Terminal, ARFF Rescue Buildings, Tower and other builgings. All of the Main Terminal, tower and other buildings model have been designed using Sketcup 2018. ADE has been used parking, aprons and taxiway and taxi sign and some objects. This also places a few objects from the default FSX scenery library. Compiled using Airport Design Editor. LTCV 2019V2. By Hakan DAGHAN
Posted Oct 25, 2019 10:21 by Hakan DAGHAN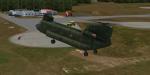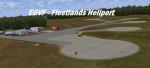 22.47Mb (270 downloads)
FSX/P3D EGVF Fleetlands Heliport. EGVF Fleetlands Heliport in Hampshire, England. A few miles to the north east of Lee On Solent airfield. It is on the side of Fleetlands, the company who helps maintain and service RAF/RN/AAC helicopters. It is also used for practice landings for various helicopters crews. Only a small release, however still contains custom buildings and includes ground equipment! Made for and tested in FSX and P3D. Works with Orbx and Photo Scenery alike. By MSPG Simulations
Posted Oct 13, 2019 01:04 by uploader
14.92Mb (103 downloads)
This is just a bugfix for my ENFG scenery wich eliminates an issue with crashing on the apron if the crash detection is activated. This bugfix works in FSX and P3DV4.
Posted Oct 9, 2019 02:11 by Wolfgang Allers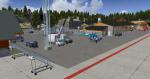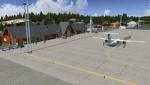 245.14Mb (232 downloads)
The airport ENFG is situated about 4 kilometers northeast of the city of Fagernes in the municipal of Nord-Aurdal, Oppland, about 120 miles northeast from Oslo. The altitude of ENFG is 822 m / 2,697 ft. The airport is very close to the imposant rocks of Jutunheimen. The senery has a photo background that covers all four seasons: spring, summer, autumn and winter. The surroundings are made via new landclasses which fit mostly the reality. Also all lakes and rivers are updated. The buildings in this scenery are mostly taken from the fantastic XPlane scenery made by Hans Kristian Braaten Olsen, who kindly gave me permission to use his buildings in this scenery. I prepared them for FSX and partly reworked them a bit.
Posted Oct 6, 2019 02:49 by Wolfgang Allers