7.01Mb (105 downloads)
Updated scenery for 69 Bravo. Thanks to Scorch for the modeling of the helipads! Just overwrite if updating, or install as normal if this is your first time. Not much has changed except the placement of the windsock and new modeled helipads with custom textures.
Posted Jul 10, 2023 13:30 by Delta
202.55Mb (53 downloads)
This is the scenery of Buenos Aires Aeroparque Jorge Newbery. There is no jetway either SODE or default here. But you are welcome to edit it and add jetway if you want to. Tested only in P3D V4/V5, but will likely not work in Earlier P3D and will never work in FSX.
Posted May 10, 2023 18:38 by Abdul Hamid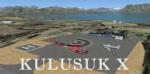 36.58Mb (263 downloads)
"KulusukX" scenery package is the most real mesh for Fligh Simulator X for Kulusuk area in Greenland. This area covers more than 8,822 Sq. miles." "The mesh data is made from ASTER GDEM data. While ASTER GDEM data is not nearly refined as STRM source data, the data is the best data for Greenland. "The raw ASTER GDEM data is not without its problems, but I have remaked large areas to make it usefull. But it's not only the mesh I have reworked. The coastline and islands are reworked for this release. Tasiilaq Helistop (BGAM) and the terminal is also added to the scenery. Kuummiut Helistop (BGKM), Sermiligaaq Helistop (BGSG) and Timmiatmiut Helistop (BGTN) is added with helistops, adn some standard FSX buildings. This release have redefined land class for the area. This gives you a more realistic land class. By Abdul Hamid
Posted May 10, 2023 08:20 by Abdul Hamid
2107.11Mb (423 downloads)
Natural area ground texture replacement set for P3D v4 & v5. These textures represent all natural zones visible around the world: Rocks, mountain pastures, plains, deserts, marsh (with effects of water), forests, tundra, savannah, glacier and snows, coral, hardened lava, yellow sand, white sand, black sand plus surfaces round certain airfields. The other zones of the world are automatically merged with the original or 3d party textures. Orbx Global compatible. - TEP is not a mesh not a landclass. Just ground textures. TEPv2
Posted Mar 6, 2023 10:20 by ALeclercqCreations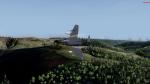 2.25Mb (302 downloads)
A series of markers around the famous "Mach Loop" in Wales to help sim flyers find and fly the route. The Mach Loop is a series of valleys in the United Kingdom in west-central Wales, notable for their use as low-level training areas for fast aircraft. The system of valleys lies 13 km (8 mi) east of Barmouth between the towns of Dolgellau to the north and Machynlleth to the south, from the latter of which it takes its name. It is usually flown in an anti-clockwise direction. Author: ======= Peter J Forster (C) Warbird Warrior 2022
Posted Oct 10, 2022 09:00 by Peter J Forster
57.89Mb (301 downloads)
Are Ostersund Airport (ESNZ), Sweden, previously known as Ostersund–Froson Airport (ESPC) This scenary was only tested on P3Dv4.5. Should work in other P3D and maybe FSX.
Posted Sep 29, 2022 01:40 by Eduardo Puelker
189.73Mb (843 downloads)
FSX/P3D Cebu-RPVM. Mactan–Cebu International Airport is the second busiest international airport in the Philippines. It is located in the city of Lapu-Lapu on Mactan, a part of Metro Cebu and serves the Central Visayas region. By Daniel Miller
Posted Aug 22, 2022 23:08 by Daniel Miller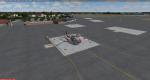 0.04Mb (131 downloads)
This a revamp of the Orbx Fresno Airport. A lot was missing from it and so I have done my best to recreate it. There are several scenery packs you will need to download in order for everything to show up. The links are located in a readme in this pack. Orbx NA Northern California is required for this scenery to work. Vector is also ideal and works best. You can try without Orbx and Vector and see what happens, it has not been tested without however so nothing is guaranteed.
Posted Aug 2, 2022 23:27 by Delta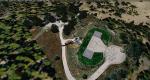 4.05Mb (140 downloads)
Sierra Helibase in Sanger CA. Fictional code of 82CA. This is run by the USFS seasonally. It is home to H-520 which is a Bell 205 currently. They have used a Bell 212 in the past. Works best with ORBX and Vector. Has not been tested without. Works in P3D and FSX.
Posted Jul 31, 2022 00:54 by Delta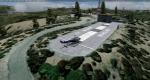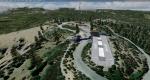 9.69Mb (156 downloads)
Small Helibase scenery for KBH in northern CA. The USFS uses this seasonally and it is home to a Bell 212. Best used with ORBX and Vector. Has not been tested without.
Posted Jul 31, 2022 00:35 by Delta