0.00Mb (70 downloads)
This airfield in the vicinity of the ORBX Monument Valley scenery has not been worked on before. Now this desert airfield has a good look and you can try to land on this small strip. Ideal for short trips from and to UT25 with single engine props.
Posted Aug 4, 2020 08:39 by Blaunarwal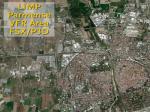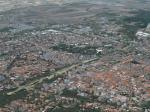 231.34Mb (761 downloads)
FSX/P3D Scenery-Parma VFR. This scenery covers the area around Parma Airport (Emilia Romagna - Italy), for FSX/P3D. See also payware LIMP_FSX/P3D airport by Ivano Marongiu. This freeware scenery, with seasons and night texture has been made with "SBuilderX" design tool and with google earth for geographical reference of the various polygons and FSX/P3D SDK annotator.
Posted Jul 31, 2020 11:52 by Ivano Marongiu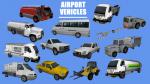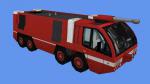 54.70Mb (3386 downloads)
FSX/P3D Airport AI Vehicles Package. This package will update 38 default Airport Vehicles with new textures and lighting, adding more realism and life to your airports. All 38 vehicles have been re-painted, with much improved Alpha layers, Specular lighting and Bump maps, and the common wheel default textures have also been updated. All new textures are saved as DXT5. There are 3 new vehicles: The European Fuel Truck long base replaces the default short base one, the American Catering Truck is now similar to the European one, and finally the Security Pickup by Steven Colley (3 liveries) has been added. All vehicule models have been updated in a similar way to render better in their environment, at any time of the day, but more specifically at Dusk, Night and Dawn. Alpha and Specular textures will blend all vehicles in a more realistic way. No branding of any kind has been used in the textures, in order to keep all vehicles as neutral as possible across all regions. The default AI vehicles night lighting texture file has also been improved. This package contains 3 type of install: "Textures only", "Textures with Beacon/Strobe lights", or "Textures with Beacon/Strobe lights and Headlights"! Check the "Changelog.txt" file for known issues and to help you choose the right install for your sim. The default install will use "Textures with Beacon/Strobe lights" as standard, but you can change/revert at anytime to one of the other 2 types if needed. See "Install.txt" file for more details and how to install correctly. A special thank you goes to Steven Colley for is fantastic contribution and for giving me the inspiration for this project in the first place. Enjoy!
Posted Jul 8, 2020 10:43 by Philippe Marion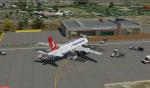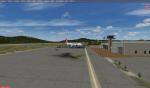 18.17Mb (179 downloads)
LTAS Zonguldak Airport small but international airport westnorth of Turkey, near the Blacksea. Terminal building, tower and ARFF Building model have been designed useing Sketchup 2018. ADE has been used parking aprons, taxiway and taxisign and some objects. Special thanks for ADE AFCAD file and other object for ERMAN PILICOGLU. LTAS 2020V1 by Hakan DAGHAN
Posted Jul 8, 2020 04:01 by Hakan DAGHAN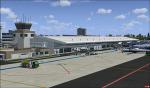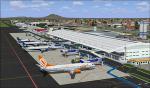 62.43Mb (191 downloads)
Prepar3D v4 /v5 scenery for Marechal Rondon International Airport, located in the municipality of Varzea Grande . The airport serving Cuiaba, capital city of the Brazilian state of Mato Grosso. Jetways requires SODE (Sim Objects Display Engine) module must be installed.
Posted Jun 25, 2020 04:42 by uploader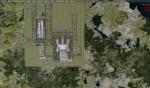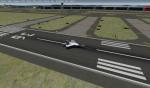 381.52Mb (656 downloads)
The new Istanbul Airport was opened in April 2019. In the 1st phase, 2 parallel runways, 444 parking spaces, 130 jetway parking, an annual 90 million passenger capacity terminal building was constructed. After version2 and now added 3.runway18-36 and new taxways All buildings were modeled with Sketchup and converted for P3D. Afcad file was made with ADE. For those using Gsx Level 2, 444 aircraft parking lots and a moving jetway are prepared and the attached .ini file is ready. Please read the readme file before installing LTFM202006V3 by Hakan DAGHAN
Posted Jun 18, 2020 08:06 by Hakan DAGHAN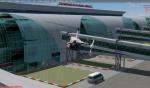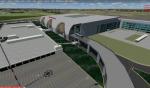 56.57Mb (251 downloads)
Diyarbakir Airport LTCC in the southeast of Turkey. Diyarbakir airport was opened 1952. Diyarbakir Airport is also one of the most important bases for the Turkish Air Force. Added to before version orijinal civil Main Terminal, ARFF Rescue Buildings and Tower. All of the Main Terminal, tower and other buildings model have been designed using Sketcup 2018. ADE has been used parking, aprons and taxiway and taxi sign and some objects. This also places a few objects from the default P3D scenery library. Compiled using Airport Design Editor. LTCC2020V1. By Hakan DAGHAN
Posted Jun 17, 2020 02:03 by Hakan DAGHAN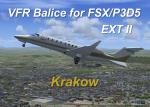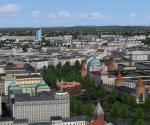 96.75Mb (406 downloads)
This is a following very extensive version of the scenery "VFR Balice for FSX/P3D5 Ext II" of the old capital Krakow in the vicinity of the airport EPKK Balice (Poland). With even more very detailed 3D city objects and monuments as well as with new trees and new textures of any buildings. Complett with hight reality ground texture, animations and enxtended car and ship traffic. Additional monuments attached in the scenery are listed in the sketch. Designer: Lotar Tomczyk, Jakub Mista
Posted May 29, 2020 05:14 by Lotar Tomczyk, Jakub Mista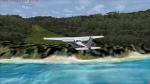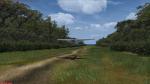 24.73Mb (530 downloads)
This is the scenery of Sirena Ranger Station Aerodrome, in the Corcovado National Park, Costa Rica! For more sceneries, check the blog address in the readme file.
Posted May 13, 2020 16:52 by Zed
109.21Mb (383 downloads)
This is version 2020 V2 for P3Dv4+ only. New version added new apron 3, added new parking area, taxiway and new General Aviation park area. Added new apron lighting.If you have GSX Level 2, moving jetway .ini file is include. All of the Main Terminal and other buildings model have been designed using Sketcup 2018. ADE has been used parking,aprons and taxiway and taxi sign and some objects. This also places a few objects from the default P3D scenery library. Before using please read Readme. File Version LTBJHD2020V2. By Hakan DAGHAN
Posted May 8, 2020 05:49 by Hakan DAGHAN