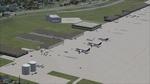 2.21Mb (927 downloads)
Philadelphia Intl - KPHL - Pennsylvania, USA. This airport update is for Prepar3Dv2 with two optional files, one file with the Crosswind runway 17/35 activated where all 4 runways will be used for takeoff/landing and one file as the default runway operation: assigned parking as per their website with extra parking, extra fuel trucks, taxiways and taxi signs updated to the latest charts, Marriott hotel also included, support vehicle roads rebuilt and many other scenery improvements added, airport views are from the roof of the control tower (when in tower view) please view the readme before installation. By Robert Catherall
Posted Oct 11, 2020 15:12 by uploader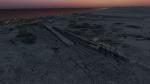 102.36Mb (123 downloads)
- Adjusted PAOM summer photoreal colors to blend better with Orbx - Added winter photoreal scenery - Added runway, lights, buildings, windsock, assets, and parking to 94Z Nome City - Some assets have been added or changed - Fixed some elevation issues - Other small fixes Notes - It is HIGHLY recommended that you have Orbx Global and Vector installed! FreeMeshX is also recommended! This scenery may not match the default scenery correctly! - 94Z Nome City scenery must be moved BELOW PAOM Nome in your scenery library - If you have rivers and lakes set to frozen in Orbx, some areas of the river beside PAOM will not be frozen - Please visit my facebook @trunorthsim to report issues or offer scenery suggestions.
Posted Oct 4, 2020 01:14 by TruNorthSim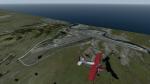 35.60Mb (64 downloads)
Changelog - Created Orbx summer color matched photoreal scenery of PAOM and 94Z - Fixed issues related to the default river shorelines not matching to the photoreal imagery of PAOM correctly - Other small fixes Notes - It is HIGHLY recommended that you have Orbx Global and Vector installed! This scenery may not match the default scenery correctly! - Future plans include Orbx all season color matched photoreal scenery - 94Z is included, but it hasn't been worked on yet. The next version will include a runway, parking, buildings, assets, and a windsock - The 94Z addon scenery is required to be listed in your scenery library BELOW PAOM. Please visit my facebook @trunorthsim to report issues or offer scenery suggestions.
Posted Oct 2, 2020 08:47 by TruNorthSim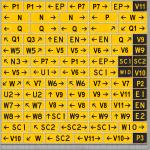 4.96Mb (122 downloads)
After lots of hard work, I'm proud to present, at long last, an unofficial patch that updates the payware Imaginesim WSSS taxiway signs to be compliant with real-world WSSS Phase 3 taxiway changes. This is in accordance with the CAAS AIP. Finally online flying is accurate again, with no more old charts! You need the scenery, of course. Will work with P3D V4, probably V5 as well, though untested. Changes current as of 27/09/2020. Zachary Tay (zachary77)
Posted Sep 26, 2020 23:09 by Zachary Tay
45.90Mb (193 downloads)
P3D V5. 13 Caribbean Airports With Sloped Runways. TAPA, TDPD, TFFG, TFFR, TFFS, TGPY, TISX, TKPK, TKPN, TLPC, TNCE, TUPJ, TVSA. By Deniz Gungor.
Posted Sep 6, 2020 00:43 by uploader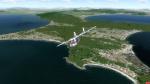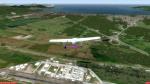 77.29Mb (684 downloads)
Hello! This scenery includes two airports and 4 cities in the southern coast of Brazil, state of Santa Catarina. Airports: Costa Esmeralda (SDEN) and Aeroportobelo (SDYS). Cities: Porto Belo, Bombinhas, Itapema and Tijucas. Includes photoreal with full autogen, airports, static objetcs and 3D models. Does not include terrain elevation. Visit the blog for more sceneries. green-scenery.blospot.com
Posted Aug 29, 2020 08:39 by Zed


0.00Mb (81 downloads)
This side airfield of Rijeka has not been covered by the ORBX scenery of Rijeka LDRI, Croatia. You can use it with or without the ORBX scenery. You can do nice hops from there to LDRI and back. For GA aircraft only.
Posted Aug 4, 2020 08:59 by Blaunarwal


0.00Mb (75 downloads)
This airfield in the vicinity of the ORBX Monument Valley scenery has not been worked on before. Now this desert airfield has a good look and you can try to land on this small strip. Ideal for short trips from and to UT25 with single engine props.
Posted Aug 4, 2020 08:39 by Blaunarwal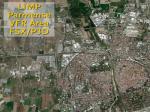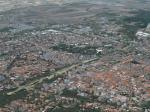 231.34Mb (1002 downloads)
FSX/P3D Scenery-Parma VFR. This scenery covers the area around Parma Airport (Emilia Romagna - Italy), for FSX/P3D. See also payware LIMP_FSX/P3D airport by Ivano Marongiu. This freeware scenery, with seasons and night texture has been made with "SBuilderX" design tool and with google earth for geographical reference of the various polygons and FSX/P3D SDK annotator.
Posted Jul 31, 2020 11:52 by Ivano Marongiu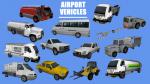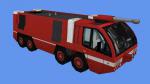 54.70Mb (4278 downloads)
FSX/P3D Airport AI Vehicles Package. This package will update 38 default Airport Vehicles with new textures and lighting, adding more realism and life to your airports. All 38 vehicles have been re-painted, with much improved Alpha layers, Specular lighting and Bump maps, and the common wheel default textures have also been updated. All new textures are saved as DXT5. There are 3 new vehicles: The European Fuel Truck long base replaces the default short base one, the American Catering Truck is now similar to the European one, and finally the Security Pickup by Steven Colley (3 liveries) has been added. All vehicule models have been updated in a similar way to render better in their environment, at any time of the day, but more specifically at Dusk, Night and Dawn. Alpha and Specular textures will blend all vehicles in a more realistic way. No branding of any kind has been used in the textures, in order to keep all vehicles as neutral as possible across all regions. The default AI vehicles night lighting texture file has also been improved. This package contains 3 type of install: "Textures only", "Textures with Beacon/Strobe lights", or "Textures with Beacon/Strobe lights and Headlights"! Check the "Changelog.txt" file for known issues and to help you choose the right install for your sim. The default install will use "Textures with Beacon/Strobe lights" as standard, but you can change/revert at anytime to one of the other 2 types if needed. See "Install.txt" file for more details and how to install correctly. A special thank you goes to Steven Colley for is fantastic contribution and for giving me the inspiration for this project in the first place. Enjoy!
Posted Jul 8, 2020 10:43 by Philippe Marion