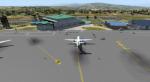 59.96Mb (166 downloads)
HRYR - Kigali International Airport, Kigali, Rwanda. Kigali International Airport is located east of the capital of Rwanda, Kigali. Located at 1491 meters above sea level, it's terminal is one of the highest in the world among international airports. Its 3,500-meter runway allows the landing of all types of aircraft and has allowed the continuous increase in passenger traffic up to the 800,000 passengers who passed through in 2017. Kigali Airport has three terminals and two helipads. The main two-floors terminal was constructed to replace the one-floor building which now serves as the VIP terminal. The third terminal is the freight terminal which benefits from a high level of activity due to the isolation of Rwanda. The latest renovations and modernizations of the airport enabled it to slip into 2017 as the 7th best regional airport in Africa for its standards in disaster / fire safety and 2nd in Africa for its compliance with ICAO standards.
Posted Apr 26, 2020 00:46 by uploader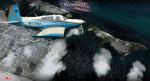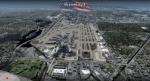 1102.97Mb (3730 downloads)
MIAMI CITY X is full version of the scenery of Miami City in Florida, USA, which is now for FREE !!! This is the full commercial product, which was removed from stores due to LatinVFR publishing of their Miami KMIA V5 scenery which also included a large part of the city at a greater quality than in our product. Fully compatible with FSX, FSX:SE, FSW, P3Dv1, P3Dv2, P3Dv3, P3Dv4 and P3Dv5. Our product gives you the possibility to fly over a very large area of Miami City, with photoreal day/night ground, detailed autogen, thousands of custom-made photoreal buildings, lite sceneries of KMIA Miami International Airport, KTMB Kendall-Tamiami Executive Airport and KOPF Opa-Locka Executive Airport airports and some other locations. It's equipped with an automatic installer, which means that the scenery will be automatically added to the Flight Simulator Scenery Library. Please uninstall all previous versions of this airport you may have installed before. Please make also sure that no duplicated AFCAD files are installed. Enjoy your virtual flying with Drzewiecki Design!
Posted Apr 25, 2020 20:14 by Drzewiecki Design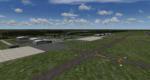 1.41Mb (29 downloads)
A "Better Than Default" P3D scenery for Rocky Mount-Wilson Regional Airport, Montrose, Rocky Mount, North Carolina. See the README.txt file for details.
Posted Apr 22, 2020 01:39 by admin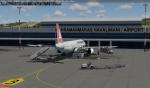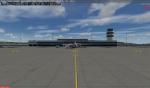 9.76Mb (125 downloads)
Kahramanmaras Airport LTCN in the mid. of Turkey. IACO code LTCN. Added new Main Terminal, Tower, Rescue Buildings, All of the Main Terminal,tower,and other buildings model have been designed using Sketcup 2018. ADE has been used parking, aprons and taxiway and taxisign and some objects Compiled using Airport Design Editor. Special thanks for ADE AFCAD file for Erman Pilicoglu. Version LTCN 2020V1. By Hakan DAGHAN
Posted Apr 18, 2020 07:55 by Hakan DAGHAN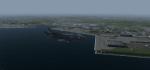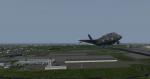 1.77Mb (210 downloads)
Updated Version to my earlier upload of Norfolk Chambers Field Naval Station, VA, which is an enhancement of the standard scenery, according to Google Map Information. This airfield has been neglected by default P3D4 and except of my earlier version still no other scenery free or commercial is availeble. Tested with ORBX Open Landclass North America. Not tested with FSX and or default scenery, but should work. Version 2.0, complete, no need for the old file. Necessary libraries are listed in the readme.
Posted Mar 29, 2020 01:44 by Blaunarwal

3.65Mb (424 downloads)
Welcome to Grand Junction Colorado Regional Airport (KGJT) for FSX! All the structures are custom. Airport vehicles use the proper vehicle paths and do not use taxiways. As with all my work the structures are original work. Three scenery complexity levels are used (normal,dense, and very dense). More eye candy appears with each increase.
Posted Mar 27, 2020 13:06 by Brett Delana
167.14Mb (99 downloads)
YMHB Hobart International Airport Hobart Airport is an airport located in Cambridge, 17 km (11 mi) northeast of Hobart. It is the major passenger airport in Tasmania. It is the 9th busiest airport in Australia and is serviced by all four major Australian airlines to most capital cities
Posted Feb 15, 2020 03:22 by uploader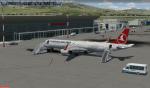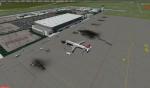 28.86Mb (136 downloads)
Elazig airport (LTCA) is in the middle of the Eastern Anatolia Region. The New Terminal Building, New Tower, New Apron and runway, additional service buildings, ARFF Building were modeled with SketchUP. Apron, runway and taxi were built with ADE 1.76. LTCA 2020V1 By DAGHAN
Posted Feb 3, 2020 14:24 by Hakan DAGHAN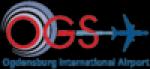 0.04Mb (189 downloads)
KOGS Ogdensburg International Airport, New York. FEATURES: Properly aligned runway, taxiways and aprons perfect for flying online. Glideslope path corrected to match real setup. Taxi signs placed according to real location. Correct designation of taxiways. Accurate gate and GA Apron based on satellite images. Accurate-to-size terminals & hangars. Apron lighting
Posted Feb 3, 2020 11:51 by Matt Lock
38.04Mb (157 downloads)
This file replaces the original KMQJ_2020.zip scenery. Fixes include a tweaking of misaligned ILS localizer for runway 4 and adjustment of 'shimmering' terminal textures. Standalone download, KMQJ_2020 not required for use. EZ Scenery Library (ez_1.zip) recommended for static planes but not required for use. Enjoy!
Posted Feb 1, 2020 01:48 by Matt Lock