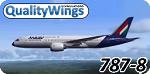 106.21Mb (131 downloads)
McCoy Helicopter Landing Effect v3.4b (Final Version). This package replaces the rotor-wash effect for dirt and water, five sets of various sizes are included and can be used in any combination along with a subtle helicopter wake. These effects are individually assigned to a specific helicopter overriding P3D's default effects. These effects will not detach and lift off the ground when the aircraft climes above a specific height. The water effect will adhere to waves of any height and the dirt effect will adhere to the sides of small hills with gentle slopes. Some of the improvements over v3.4 include two new emitters giving the wind effect a more uniformed look and the replacement of a third emitter which eliminates exaggerated movement of ground decals. All emitters have had their scale, velocity, density, offsets and colors adjusted for a more realistic appearance compared to v3.4. Textures included by Vince McCoy, 04/04/2017.
Posted Apr 25, 2017 01:27 by Vince McCoy
126.93Mb (1361 downloads)
McCoy Ground Landing Effect v3.2 for Prepar3D. This package replaces six effects, dirt, touchdown, wheel wet spray, wheel snow spray, wet engine wash & snow engine wash. Five levels of intensity are offered for the first four effects, the last two EngineWash effects come in one, two & four engine adjustable configurations for both jet & propeller aircraft. A new mist emitter has been added and the instructions have been re-tooled, I'm including pre-sets for the 737, 747, 787, A380, DCH-6, L-049 and the Lear 45. Single engine aircraft should work well with out any adjustments. Wheel Effects have been re-positioned, blast & wheel effects have been adjusted for size, density & speed. These effects can be used in any combination so every aircraft can be easily dialed-in. By Vince McCoy
Posted May 22, 2016 21:06 by Vince McCoy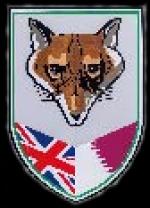 85.09Mb (419 downloads)
McCoy Water Landing Effect v3.2 This package replaces the default water landing effect in Prepar3D v3.2, not for v2.5 or lower. Five levels of intensity are included, a short video is provided demonstrating the five versions. The water effects will now display on the surface even in foul weather, all airborne particles are affected by wind & drag. Emitters have been adjusted for a more realistic speed and softer appearance. These effects were revised based on what I've learned from creating ship wakes and are more realistic compared to v2.5. Textures and sound files included by Vince McCoy, Copyright 2016 all rights reserved.
Posted Apr 2, 2016 18:51 by Vince McCoy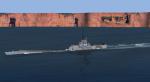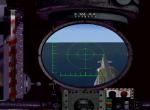 0.50Mb (225 downloads)
P3D, Acceleration, FSX update for diveable IJN submarine carrier I-400. This kind of Japanese submarine, with a length of 120 m, was the biggest submarine of WWII. For the update I replaced the not good working Tailhook command with Gear command for a correct submerging in a periscope depth of 14 m. The periscopes can be raised now stepwise with Flap command. For P3D underwater view I've added rudders and screws. There is no change for the other version of my package with the catapultable Aichi Seiran. Required is my addon "i400-submarinepackage.zip". FSDS 3.5 models by Erwin Welker.
Posted Mar 9, 2016 06:45 by Erwin Welker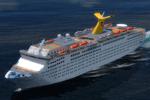 0.23Mb (1225 downloads)
This file includes a complete replacement of the effect files included in my all AI shipping packages to date. It corrects the issue of wakes going towards the sky in P3Dv2.5. You do not need this file for earlier versions of P3D than P3Dv2.5.
Posted Mar 3, 2015 12:12 by Henrik Nielsen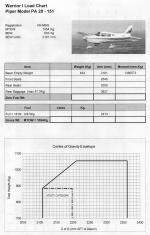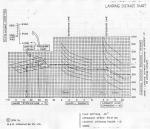 13.32Mb (268 downloads)
Correct weight, balance & performance charts for Spike's Coldstream Piper Warrior I for Prepar3D. Calculate exactly how the Piper Warrior I will perform for your flight using real world charts. Requires Spike's Coldstream Piper PA-28 Warrior I for Prepar3D/FSX.
Posted Jan 24, 2015 00:18 by Spike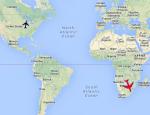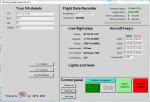 3.89Mb (448 downloads)
This application allows you to track your entire flight and export to google earth, also keep a log of your routes, flightplans (ivao compatible)
Posted Dec 14, 2014 08:12 by Mario DANTAS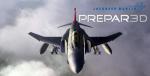 101.08Mb (1202 downloads)
200 HD Photographs of P3D aircraft and scenery. Default and add-ons for desktop screensaver for Windows 7 and XP
Posted Nov 18, 2013 11:51 by David Robles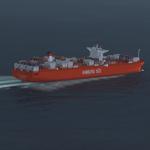 0.07Mb (1471 downloads)
This package contains replacement effects to be used with my packages "63 AI Ships and AI Ship Traffic for Europe and South America" , "75 AI Ships and AI Ship Traffic" and "Patch for 75 AI Ships and AI Ship Traffic". The new wake files resolves the problem described by some as "heavenly" wakes. Some obscure difference makes ship wakes including certain parameters turn towards the heaven in P3D while they work as intended in FSX. In order to get full benefit of this package you must first download and install "63 AI Ships and AI Ship Traffic for Europe and South America", "75 AI Ships and AI Ship Traffic" and "Patch for 75 AI Ships and AI Ship Traffic" in the mentioned order.
Posted Sep 7, 2013 12:00 by Henrik Nielsen