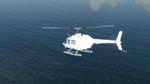 348.92Mb (1148 downloads)
Originally designed by Owen Hewitt for FS2004, now available as FSX native models and compatible with P3D4+. Now featuring 12 models, 3D gauges, 3D lighting throughout, volumetric rotor side effects, custom switch sound and warning horns, different options that can be changed within FSX/P3D, payload manager that allows users to add or remove weight "On The Fly" and more. Tested in FSX Acceleration and P3DV4.3 in Windows 7 Professional 64 bit. By Eagle Rotorcraft Simulations. This is a base file with blank textures. !!IMPORTANT!!: Requires Shift +2 to display rotors and doors.
Posted Jul 6, 2018 09:45 by George Arana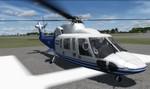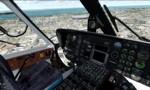 311.89Mb (7548 downloads)
Formally a Nemeth Designs payware product, then released as freeware for Microsoft Flight 9 (FS2004 ACOF). Now available as FSX native taking advantage of specific features such as bump mapping, specular mapping and self shadowing. Also features 2 simulated engines, torque, live fuel and payload manager, multiple liveries and much more. Tested in FSX Acceleration and Lockheed Martin Prepared 3D V3+. By Eagle Rotorcraft Designs. Also works in P3D.
Posted May 31, 2017 03:56 by George Arana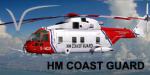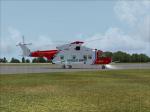 203.20Mb (8249 downloads)
Virtavia's FSX freeware EH101 Merlin reworked for FSX and Prepar3D with new VC only panel, new lights, new paint, new FSX/P3D gauges, new sounds and new effects
Posted Jun 26, 2015 23:42 by David Robles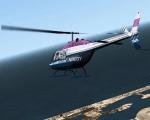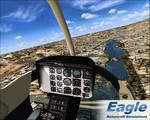 83.92Mb (3997 downloads)
Version 1.1 of the Eagle Rotorcraft Simulations Bell 206B JetRanger. This update brings numerous fixes and adds several new items to this popular helicopter for FSX & P3D. By George Arana and Brandon Filer
Posted Apr 14, 2015 00:45 by George A.Arana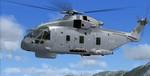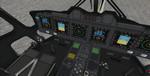 20.14Mb (12121 downloads)
Virtavia Westland Merlin for FSX/P3D. The Agusta Westland AW101 is a medium-lift helicopter used in both military and civil applications. It was developed by joint venture between Westland Helicopters in the UK and Agusta in Italy in response to national requirements for a modern naval utility helicopter; until 2007, the aircraft had been marketed under the designation EH101. Features - 1) Animations Crew entry : shift-e Cargo door : shift-e-2 Toggle crew figures : ctrl-W (water rudder command) Open rear ramp (HC.3) : Tailhook - T key Dipping Sonar probe (HM.1) : Tailhook - T key. Features VC, multiple liveries and interior cabin. Ex payware from Virtuavia
Posted Apr 12, 2014 06:53 by virtuavia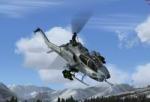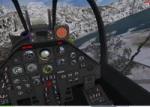 12.66Mb (42313 downloads)
P3d/FSX Native AH-1W Super Cobra Package for FSX. The Super Cobra traces its lineage from the UH-1 Huey and was originally developed for the US Army in the mid-sixties. The AH-1W is a two-place, tandem-seat, twin-engine helicopter capable of land- or sea-based operations. During Operation Desert Storm, the AH-1W comprised less than 20% of the attack helicopter force deployed, yet flew more than 50% of the total attack force flight-hours. In the entire Desert Shield/ Desert Storm campaign, Super Cobras flew more than three times the number of hours per aircraft per month than any other attack helicopter. Armed with a M197 20mm turret gun, twin 5" or 2.75" rocket launchers and up to eight TOW, Hellfire, Sidewinder or Sidearm missiles the Super Cobra was an attack helicopter to be feared. Ex payware from Alphasim
Posted Nov 19, 2010 05:43 by Soaring Falcon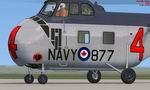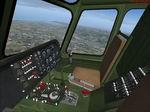 14.57Mb (20222 downloads)
FSX S-55(H-19)Whirlwind Package. Another batch of new freeware models by Alphasim. Includes two models and six texture sets. Complete cockpit with 2D panel/gauges and VC.The Sikorsky H-19, (also known as the S-55) was a multi-purpose helicopter used by the United States Army and United States Air Force. It was also license-built by Westland Aircraft as the Westland Whirlwind in the United Kingdom. United States Navy and Coast Guard models were designated HO4S, while those of the U.S. Marine Corps were HRS
Posted Mar 14, 2009 09:40 by Alphasim