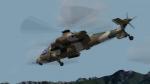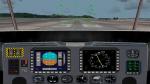 13.92Mb (967 downloads)
FSX / P3Dv3 Fix Denel Atlas AH-2 Rooivalk. New avionics and improved 2D and VC panel textures, alpha channel of revised rotor textures. See readme file to make changes. Enjoyment....
Posted Aug 23, 2019 13:12 by Rodolfo Valery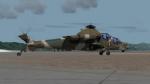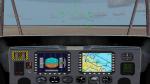 83.96Mb (1285 downloads)
FSX / P3Dv3 update Denel Atlas AH-2 Rooivalk. Previously designated Atlas CSH-2,it is a South African anti-tank helicopter manufactured by the company Denel Aerospace Systems thanks to the support obtained in collaborations with Western companies and the experiences acquired in the South African Border War. The Rooivalk was the result of the need of the previous South African army to obtain a combat helicopter prepared for the conditions of sub-Saharan Africa and especially the fight against tanks, of which many were lived in the South African Border War. Thanks to technology transfers made by several European countries, the United States and mainly Israel; South African companies such as Denel acquired the necessary technology for the construction and production of this type of aircraft. The first prototype flew in 1985; but the series devices arrived too late to intervene in the conflict in Namibia, as the first series device took off on November 17, 1997; already when the war was over. At that time the South African Air Force had acquired 12 units to equip two squadrons. On the excellent model of Johan Jacobs to whom the merits go, I have made changes in VC Cockpit textures and a 2d panel has been designed, sounds, rotor textures and other details have been changed, tested in FSX up to P3Dv3. Enjoyment....
Posted Aug 22, 2019 21:35 by Rodolfo Valery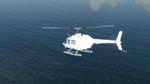 348.92Mb (2163 downloads)
Originally designed by Owen Hewitt for FS2004, now available as FSX native models and compatible with P3D4+. Now featuring 12 models, 3D gauges, 3D lighting throughout, volumetric rotor side effects, custom switch sound and warning horns, different options that can be changed within FSX/P3D, payload manager that allows users to add or remove weight "On The Fly" and more. Tested in FSX Acceleration and P3DV4.3 in Windows 7 Professional 64 bit. By Eagle Rotorcraft Simulations. This is a base file with blank textures. !!IMPORTANT!!: Requires Shift +2 to display rotors and doors.
Posted Jul 6, 2018 09:45 by George Arana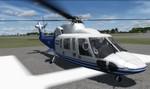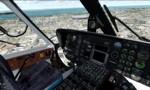 311.89Mb (10602 downloads)
Formally a Nemeth Designs payware product, then released as freeware for Microsoft Flight 9 (FS2004 ACOF). Now available as FSX native taking advantage of specific features such as bump mapping, specular mapping and self shadowing. Also features 2 simulated engines, torque, live fuel and payload manager, multiple liveries and much more. Tested in FSX Acceleration and Lockheed Martin P3D up to V4. By Eagle Rotorcraft Designs. Also works in P3D.
Posted May 31, 2017 03:56 by George Arana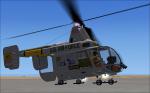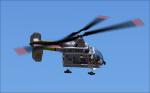 33.90Mb (1707 downloads)
2017 update of Paul Dee's Kaman HH-43 Huskey syncropter. FSX native, MDLX materials and animations. Pilot by Piglet The VC is on place holders for most of the switches, the big stuff is working. The mouse point issue still eludes me, and going through all the switch assignments...if I wait for me to het around to it, it's never going to get issued, and I can update latter. For now, the eggbeater looks and flys very nicely. original model(FS9) Paul Dee, incidental bits by Y.T. I held it down to a single model by putting optional equipment and clamshells on the following conditions: Bearpaws, doppler dome and loud hailers- hide on tailhook command. rear doors remove- weight condition 1=0, show rear doors-weight condition 1=75 Pilots side door- shift+E+1+2 side cabin door only shift+E2 cojo's door(right side) Shift+E3 Rear doors(clamshells) Shift+E4
Posted Apr 26, 2017 04:33 by LLS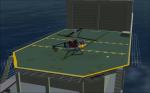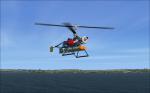 5.15Mb (1730 downloads)
QH-50C Drone, Anti-Submarine Helicopter entered service in 1962-3 as one of the primary ASW weapons aboard Knox class FF's and FRAMII ASW DD's. Updated to FSX native by LLS, model: Lasse Lindh, 2003. Rotor disc's, MK46's,pylons, fiddling and releasable MK46 object, effects controler by LLS
Posted May 26, 2016 06:54 by LLS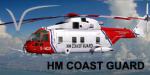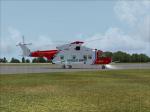 203.20Mb (9438 downloads)
Virtavia's FSX freeware EH101 Merlin reworked for FSX and Prepar3D with new VC only panel, new lights, new paint, new FSX/P3D gauges, new sounds and new effects
Posted Jun 26, 2015 23:42 by David Robles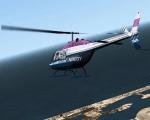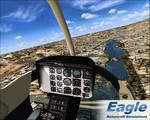 83.92Mb (4729 downloads)
Version 1.1 of the Eagle Rotorcraft Simulations Bell 206B JetRanger. This update brings numerous fixes and adds several new items to this popular helicopter for FSX & P3D. By George Arana and Brandon Filer
Posted Apr 14, 2015 00:45 by George A.Arana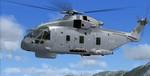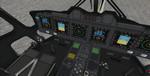 20.14Mb (13266 downloads)
Virtavia Westland Merlin for FSX/P3D. The Agusta Westland AW101 is a medium-lift helicopter used in both military and civil applications. It was developed by joint venture between Westland Helicopters in the UK and Agusta in Italy in response to national requirements for a modern naval utility helicopter; until 2007, the aircraft had been marketed under the designation EH101. Features - 1) Animations Crew entry : shift-e Cargo door : shift-e-2 Toggle crew figures : ctrl-W (water rudder command) Open rear ramp (HC.3) : Tailhook - T key Dipping Sonar probe (HM.1) : Tailhook - T key. Features VC, multiple liveries and interior cabin. Ex payware from Virtuavia
Posted Apr 12, 2014 06:53 by virtuavia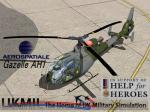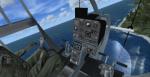 54.61Mb (17277 downloads)
AH1 Gazelle package for FSX and P3D up to v4.*. The Gazelle is a French five-seat helicopter, commonly used for light military transport. The Westland AH1 version was a model built for the British Army. Comprehensive package including internal VC model. By UKMil.
Posted Mar 8, 2012 12:13 by UKMIL