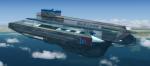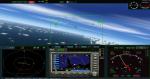 44.62Mb (699 downloads)
This is a VERY large carrier. Bigger then most airports. It was originally made for FSX but works in P3D 4 if you use the FSX to P3D Migration tool. This was the "SERVER" aircraft used on the Black Ice Air server several years ago. Be prepared to add lot of down trim when spawning. After it settles down it flies SLOW but smooth. Landing on it is sketchy due to FSX issues I haven't worked out ...Yet INSTALLER SET FOR P3D Uninstaller available after install. (This files is a self installing .exe file which simviation has scanned with Norton and found to be safe).
Posted Jun 2, 2019 17:07 by GEORGE VENTURINI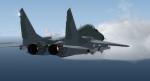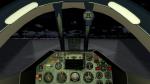 16.57Mb (407 downloads)
Changes and modifications for the MiG-29 aircraft configurations as posted by Danny Garnier on May 29, 2019. NOTE: updates have only been tested in P3Dv3. I detected radios were not functioning and in VC there were no panellights... So... Major most notable changes are VC panel lights for flying at night, radar gauges, VC camera view, better Radios, Ref and Check kneeboard files, engine heat glow effect, extra model with working missile animation, and more. Cockpit sounds and Nadia callouts probably only for P3Dv3 users or you must.... See Update-1.txt for Installation. See 'Credits.txt' in the Docs folder for everyone I could think of to pay respect. See there 'Changelog-P3Dv3.txt' for all the changes and modifications made. This is an update only, you will need the original aircraft. Assembled by: Flanker256.
Posted Jun 2, 2019 09:38 by Flanker256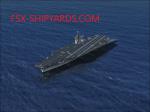 2.59Mb (968 downloads)
FSX - Nimitz-Class Carrier Version 4 (Pilotable Version). Compatible with FSX and P3D up to V3 (Not V4). This New Version comes in 4 Models, 2 with Clear Flightdecks and 2 with FA-18's on the Flightdeck. Also included is Animated Flag, Radar, Blast Shields, Carrier Side Lifts, Updated Flightdeck, Updated Hull, Updated Textures, AutoPilot and much more.
Posted May 7, 2019 20:56 by James Harris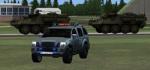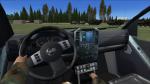 11.10Mb (1094 downloads)
FSX/Acceleration/FS2004/P3dV3 Nissan Pathfinder Military SUV. This models despicts the German version used by the "Feldjaeger", the military police of the German forces. The animations can be controled using a police feature switch console which allows to turn on the blue strobe lights, a toggling text display, a Stop board comes together with a patrolling soldier and an opening tail door. The car has a photorealistical 2D panel and a matching VC. The FDE and the police effects are made by Mitsuya Hamaguchi (Hama), the other effects and lights are made by Pierre J. Carosin. The FSDS 3.5 models with panels are made by Erwin Welker.
Posted May 5, 2019 04:09 by Erwin Welker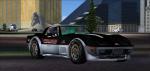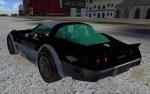 12.53Mb (507 downloads)
FSX/Acceleration/FS2004/P3dV3 Chevrolet Corvette C3 Indianapolis pacecar from 1978. The model comes with photorealistic 2D panel and equal VC. The T-roofs and the hood with the V8 engine underneath are animated. The special gauges and lights are made by Pierre J. Carosin. The FSDS 3.5 models with panels are made by Erwin Welker. The special gauges and lights are made by Pierre J. Carosin.
Posted Feb 28, 2019 03:05 by Erwin Welker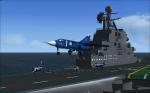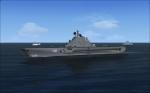 41.46Mb (1038 downloads)
FSX Native - Completely re-manufactured Project 1147-44 CVL, with KIROV CGN, SOVREMENY DDG and VICTOR I SSN task group. Animated rads, the VICTOR submerges, huge poly reductions, detailed, texture mapped, full hull and acceleration enabled(2 cats, 4 wires, helio pads). KA-25 and KA-27 AI plane guard helio's. All nice and slippery on FPS. So you'll have something to fly, a MiG-23K naval version of Alphasim's FLOGGER, Hooked, ASM's on dropped object condition so you can shoot stuff from a saved flight. Accel enabled, bumps and specs done. Next is a naval version of Piglets L-29 as a 'MAYA-M' deck landing trainer, also hooked and cat enabled.
Posted Feb 12, 2019 02:50 by uploader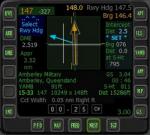 20.31Mb (2010 downloads)
FSX/P3D/FS2004 Synthetic ILS - for every runway at every airport in the Flight Simulator database. AILA - AIRBORNE INSTRUMENT LANDING APPROACH system . Instrument enables selection of any of the 24,491 Airports that exist in Flt Sim database , then selection of any Runway at that Airport, then selection of either Rwy end. Airports can be selected at any global distance from aircraft. Distance Bearing and Steering arrow are displayed,the ILS aimpoint is computed at 6% of relevant Runway length and the ILS is full precision with usual ILS Deviation bars text data includes current, Glideslope, Height above Runway, Distance to touchdown aimpoint, offset (Circuit Width)from Runway centerline,full Airport name and details , enables precise rectangular standard circuits to be flown , also enables an Intercept position to be set at any desired distance prior to ILS aimpoint to easily align aircraft with the Runway. Also includes MARK POSITION capture of any location on earth and generation of a Synthetic Runway, ie. a paddock,a beach, a river, lake, sea, hardened rooftop or bridge, and subsequent ILS approach at that location. the default ILS Glideslope is the usual 3.00 degrees but any angle can be set. Can be used in any aircraft, Helicopter, cropduster, float plane, or fire fighting aircraft. 16 page notes PDF, an Airports ICAO PDF, and several descriptive screenshots. By Karol Chlebowski.
Posted Feb 12, 2019 01:38 by uploader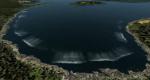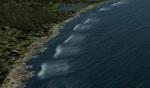 1.90Mb (266 downloads)
Solution to wave effect upside down. P3D V4.x (important: if you do not have this problem do not download or apply this) install: copy textures "fx_swoosh" and "fx_swoosh2" to: .Prepar3D v4\Effects\texture
Posted Feb 2, 2019 16:49 by juan30005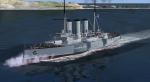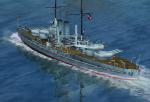 18.53Mb (552 downloads)
FSX/Accel/FS2004/P3dv3 Package WWI warships part 2 with pilotable- and ai-vessels of the Austrian and Greek Navy. This comes with the Austrian battleship SMS Viribus Unitis, armed with twelve 30.5 cm guns and twelve 15 cm casematt guns and the Greek battlecruiser Georgios Averoff, armed with four 23.4 cm guns and eight 19 cm guns. Viribus Unitis went in service in 1912 and was sunk in 1918. Georgios Averoff fought successfully and almost undemaged in four wars and served as flagship for the Greek Navy from 1911 until 1952! Today it is a museum ship in Athens and is worlwide the only steaming WW1 warship. Both pilotable simulation ships has plenty of animations, a 2D and a virtual navigation bridge. More than twenty cameras let you explore the beautyful vessels and the virtual decks. Ship and weapon effects are included. The included ai-models are supposed to be used with the great tool "Ai-carriers" or it can be used for traffic files. Part 3 will follow in early 2019 with boats from USA, Great Britain and Russia. FSDS 3.5 models made by Erwin Welker
Posted Jan 25, 2019 02:16 by Erwin Welker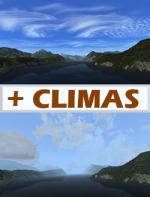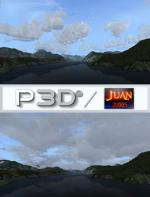 1.35Mb (324 downloads)
New "+Climas" weather theme pack for P3D. New pack with 4 weather themes. (tested on prepar3d v4). Install 1) open the folder themes. 2) copy all files to folder. C:\Program Files\Lockheed Martin\Prepar3D v4\Weather\themes .
Posted Jan 14, 2019 00:06 by juan30005