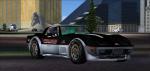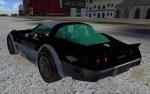 12.53Mb (469 downloads)
FSX/Acceleration/FS2004/P3dV3 Chevrolet Corvette C3 Indianapolis pacecar from 1978. The model comes with photorealistic 2D panel and equal VC. The T-roofs and the hood with the V8 engine underneath are animated. The special gauges and lights are made by Pierre J. Carosin. The FSDS 3.5 models with panels are made by Erwin Welker. The special gauges and lights are made by Pierre J. Carosin.
Posted Feb 28, 2019 03:05 by Erwin Welker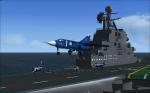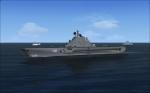 41.46Mb (979 downloads)
FSX Native - Completely re-manufactured Project 1147-44 CVL, with KIROV CGN, SOVREMENY DDG and VICTOR I SSN task group. Animated rads, the VICTOR submerges, huge poly reductions, detailed, texture mapped, full hull and acceleration enabled(2 cats, 4 wires, helio pads). KA-25 and KA-27 AI plane guard helio's. All nice and slippery on FPS. So you'll have something to fly, a MiG-23K naval version of Alphasim's FLOGGER, Hooked, ASM's on dropped object condition so you can shoot stuff from a saved flight. Accel enabled, bumps and specs done. Next is a naval version of Piglets L-29 as a 'MAYA-M' deck landing trainer, also hooked and cat enabled.
Posted Feb 12, 2019 02:50 by uploader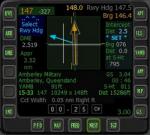 20.31Mb (1893 downloads)
FSX/P3D/FS2004 Synthetic ILS - for every runway at every airport in the Flight Simulator database. AILA - AIRBORNE INSTRUMENT LANDING APPROACH system . Instrument enables selection of any of the 24,491 Airports that exist in Flt Sim database , then selection of any Runway at that Airport, then selection of either Rwy end. Airports can be selected at any global distance from aircraft. Distance Bearing and Steering arrow are displayed,the ILS aimpoint is computed at 6% of relevant Runway length and the ILS is full precision with usual ILS Deviation bars text data includes current, Glideslope, Height above Runway, Distance to touchdown aimpoint, offset (Circuit Width)from Runway centerline,full Airport name and details , enables precise rectangular standard circuits to be flown , also enables an Intercept position to be set at any desired distance prior to ILS aimpoint to easily align aircraft with the Runway. Also includes MARK POSITION capture of any location on earth and generation of a Synthetic Runway, ie. a paddock,a beach, a river, lake, sea, hardened rooftop or bridge, and subsequent ILS approach at that location. the default ILS Glideslope is the usual 3.00 degrees but any angle can be set. Can be used in any aircraft, Helicopter, cropduster, float plane, or fire fighting aircraft. 16 page notes PDF, an Airports ICAO PDF, and several descriptive screenshots. By Karol Chlebowski.
Posted Feb 12, 2019 01:38 by uploader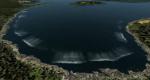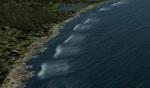 1.90Mb (246 downloads)
Solution to wave effect upside down. P3D V4.x (important: if you do not have this problem do not download or apply this) install: copy textures "fx_swoosh" and "fx_swoosh2" to: .Prepar3D v4\Effects\texture
Posted Feb 2, 2019 16:49 by juan30005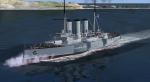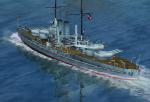 18.53Mb (525 downloads)
FSX/Accel/FS2004/P3dv3 Package WWI warships part 2 with pilotable- and ai-vessels of the Austrian and Greek Navy. This comes with the Austrian battleship SMS Viribus Unitis, armed with twelve 30.5 cm guns and twelve 15 cm casematt guns and the Greek battlecruiser Georgios Averoff, armed with four 23.4 cm guns and eight 19 cm guns. Viribus Unitis went in service in 1912 and was sunk in 1918. Georgios Averoff fought successfully and almost undemaged in four wars and served as flagship for the Greek Navy from 1911 until 1952! Today it is a museum ship in Athens and is worlwide the only steaming WW1 warship. Both pilotable simulation ships has plenty of animations, a 2D and a virtual navigation bridge. More than twenty cameras let you explore the beautyful vessels and the virtual decks. Ship and weapon effects are included. The included ai-models are supposed to be used with the great tool "Ai-carriers" or it can be used for traffic files. Part 3 will follow in early 2019 with boats from USA, Great Britain and Russia. FSDS 3.5 models made by Erwin Welker
Posted Jan 25, 2019 02:16 by Erwin Welker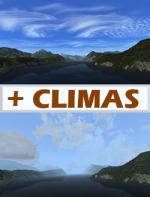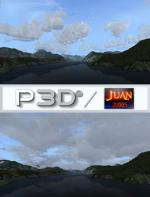 1.35Mb (299 downloads)
New "+Climas" weather theme pack for P3D. New pack with 4 weather themes. (tested on prepar3d v4). Install 1) open the folder themes. 2) copy all files to folder. C:\Program Files\Lockheed Martin\Prepar3D v4\Weather\themes .
Posted Jan 14, 2019 00:06 by juan30005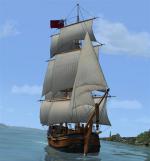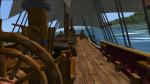 58.66Mb (773 downloads)
HMS Bounty - FSX Native - VERSION 2.0 by Milton Shupe, Nigel Richards, Rob Barendregt, Sasha Rieger, and Rob Ibey. Helmsman by Craig "Full" Richardson Thanks to Roman Stoviak for XML conversion assistance. HMS Bounty 18th Century Tall Ship square rigger completely wind driven, individually animated and controlled sails, animated flags with direction and wind speeds, animated helm, and Sail Management Window to control all ship functions. Ship responds to wind speeds and direction with yaw, keeling, and pitch depending on sails deployed and yard arm positions. Ambient sounds, variable wind and gale storm sounds, ship's bell, "Salute", anchor weigh/drop all add to immersion. NOTE: FSUIPC Not Required for the HMS Bounty to work. 64-bit code included for P3DV4+ users Read the HMS Bounty Replica.pdf for operational controls.
Posted Jan 5, 2019 04:34 by Milton Shupe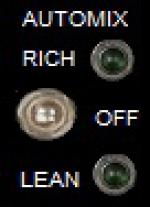 0.05Mb (145 downloads)
Automixture Switch for panels using Bjorn Kesten's excellent code for automix calculation. By his permission to freely distribute or modify. Select for either auto rich while climbing or auto lean for cruising. Indicator lights to show which mode is active.
Posted Dec 24, 2018 09:26 by Brett Clearwaters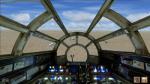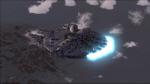 60.85Mb (1003 downloads)
Reworked 2D panel with new selfmade gauges, basic Autopilot, GPS,reworked booster effects, new engine and other selfmade sounds! Please read more in the documentation files! Thanks to Dean Crawford for his great Millennium Falcon, Bruce Fitzgerald for his flight dynamics editing work, Philippe Wallaert for the Autopilot, Erwin Welker for the laser effects and new in-/exterior views and Doug Dawson for his groundwork, that i can make so much "sound nonsense"!
Posted Dec 21, 2018 02:46 by Lonestar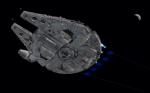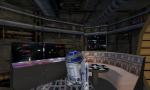 0.21Mb (798 downloads)
FSX/P3D Added views and effects for the Millennium Falcon from Dean Crawford. Thirteen camera views showes the great interior and exterior of this new Starwars fighter with effects from different persons. Configuration by Erwin Welker
Posted Dec 14, 2018 01:51 by Erwin Welker