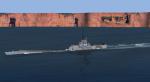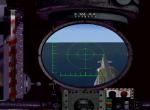 0.50Mb (320 downloads)
P3D, Acceleration, FSX update for diveable IJN submarine carrier I-400. This kind of Japanese submarine, with a length of 120 m, was the biggest submarine of WWII. For the update I replaced the not good working Tailhook command with Gear command for a correct submerging in a periscope depth of 14 m. The periscopes can be raised now stepwise with Flap command. For P3D underwater view I've added rudders and screws. There is no change for the other version of my package with the catapultable Aichi Seiran. Required is my addon "i400-submarinepackage.zip". FSDS 3.5 models by Erwin Welker.
Posted Mar 9, 2016 06:45 by Erwin Welker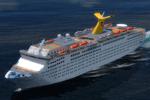 0.23Mb (1514 downloads)
This file includes a complete replacement of the effect files included in my all AI shipping packages to date. It corrects the issue of wakes going towards the sky in P3Dv2.5. You do not need this file for earlier versions of P3D than P3Dv2.5.
Posted Mar 3, 2015 12:12 by Henrik Nielsen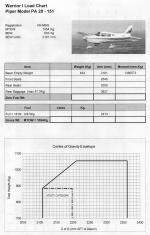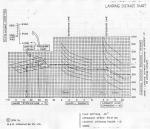 13.32Mb (298 downloads)
Correct weight, balance & performance charts for Spike's Coldstream Piper Warrior I for Prepar3D. Calculate exactly how the Piper Warrior I will perform for your flight using real world charts. Requires Spike's Coldstream Piper PA-28 Warrior I for Prepar3D/FSX.
Posted Jan 24, 2015 00:18 by Spike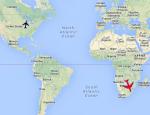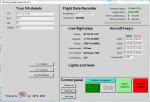 3.89Mb (529 downloads)
This application allows you to track your entire flight and export to google earth, also keep a log of your routes, flightplans (ivao compatible)
Posted Dec 14, 2014 08:12 by Mario DANTAS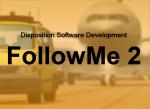 2.90Mb (5568 downloads)
About a year ago I had to stop active development on FollowMe (Follow Me). At the time I was working on FollowMe 2. At that time I promised to release FollowMe 2 as it was at that time somewhere in the future. "Now that more or less a year has passed... here it is. the 'as-is' version of FollowMe 2" - The disclaimer and license agreement are still in the installer, but they don't apply. - What applies is this: * No warranty, use at own risk, a lot has not been tested * FollowMe 2 is freeware, copy and use it as much as you want * You may not charge in anyway for FollowMe 2 * No support will be given. I'm sorry, but there is a reason why I had to stop development and sales. As much as I want to give support, I am not able to. So what is new in FM2: - Indicator lights are kind of working. This still needs tuning - You can select a destination without having a route from ATC - Ability to link other programs, like FSUIPC. - Car should hold before crossing/entering runways
Posted Oct 11, 2014 02:26 by archive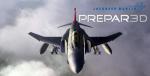 101.08Mb (1371 downloads)
200 HD Photographs of P3D aircraft and scenery. Default and add-ons for desktop screensaver for Windows 7 and XP
Posted Nov 18, 2013 11:51 by David Robles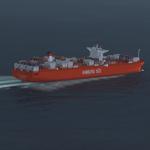 0.07Mb (1780 downloads)
This package contains replacement effects to be used with my packages "63 AI Ships and AI Ship Traffic for Europe and South America" , "75 AI Ships and AI Ship Traffic" and "Patch for 75 AI Ships and AI Ship Traffic". The new wake files resolves the problem described by some as "heavenly" wakes. Some obscure difference makes ship wakes including certain parameters turn towards the heaven in P3D while they work as intended in FSX. In order to get full benefit of this package you must first download and install "63 AI Ships and AI Ship Traffic for Europe and South America", "75 AI Ships and AI Ship Traffic" and "Patch for 75 AI Ships and AI Ship Traffic" in the mentioned order.
Posted Sep 7, 2013 12:00 by Henrik Nielsen