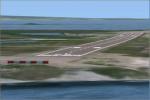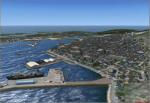 17.41Mb (615 downloads)
The archipelago of St Pierre (LFVP) and Miquelon (LFVM)". Theses islands are situated in the south of New Foundland island, beetwin Canada and United States. All the archipelago is made up of a new local mesh, landclass, photorealists textures in 2m/pixel in St-Pierre island (4 seasons and the night) with specific autogen, the harbour, various buildings, churches, and reference marks visual. The airport of St-Pierre (LFVP) is created with a non-flat runway, as it is in reality, with a true length profile. A basic mission named "De Miquelon St Pierre" is placed at "beginner" level for the beginner to explore the archipelago. This scenery is only for FsX (p3D up to v3 maybe beyond) and is not compatible with Fs 2004 (Fs9).
Posted Jan 18, 2019 08:36 by Nic Neveu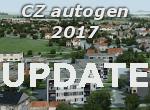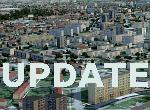 698.11Mb (371 downloads)
Un update for Czech Republic Autogen 2017. Get the original file here:
Posted Jan 10, 2019 12:16 by Milan Smid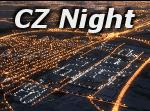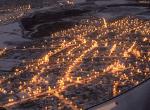 112.20Mb (394 downloads)
FSX/P3D - Xml based night lighting for the Czech Republic. Lights models are optimized for performance and long-distance visibility. Lights are placed every +/- 50m and there are none on the roads between the cities.
Posted Dec 13, 2018 16:10 by Milan Smid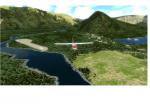 2.38Mb (73 downloads)
This package contains the AFCAD files of all the aerodromes of southern Chile, between the regions of Los Lagos, Aysen and Magallanes These were built with A.D.E 175, the elevation was corrected in some cases, and the landclass was modified with cities and / or towns not represented in P3D v3.
Posted Dec 12, 2018 18:44 by Albatro Lejano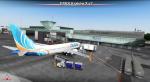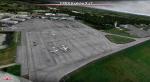 12.67Mb (422 downloads)
EPKK KRAKOW BALICE X V2 DEMO features the scenery of EPKK Krakow Balice airport and Krakow City, Poland, fully compatible with FSX, FSX:SE, FSW, P3Dv1-v4. It's a fully functional DEMO version of the commercial payware product. It features same airport layout as in the full version but with limited 3D objects and low resolution textures. Using this free demo ensures no problems with online (VATSIM, IVAO, multiplayer etc.) flying in case some users use the payware scenery and some don't. John Paul II International Airport Krakow-Balice (KRK / EPKK) is an international airport located near Krakow, in the village of Balice, 11 km (6.8 mi) west of the city centre, in southern Poland. The airport has one concrete runway, number 07/25, 2550x60m. It's equipped with an automatic installer, which means that the scenery will be automatically added to the Flight Simulator Scenery Library. Please uninstall all previous versions of this airport you may have installed before. Please make also sure that no duplicated AFCAD files are installed. Enjoy your virtual flying with Drzewiecki Design!
Posted Nov 21, 2018 10:24 by Drzewiecki Design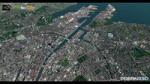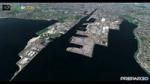 305.07Mb (361 downloads)
Prealsoft HD Cities Dublin DEMO version includes the photoreal scenery without autogen. 0.25m/pixel. Compatible with FSX and P3D. without autogen and 3d custom buildings.
Posted Oct 10, 2018 08:47 by uploader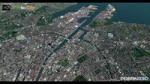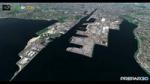 305.06Mb (268 downloads)
Prealsoft HD Cities Dublin DEMO version includes the photoreal scenery without autogen. 0.25m/pixel. Compatible with FSX and P3D. without autogen and 3d custom buildings.
Posted Oct 10, 2018 07:42 by uploader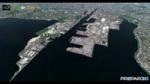 276.81Mb (317 downloads)
Prealsoft HD Cities Dublin demo version includes the photoreal scenery without autogen. 0.25m/pixel. Compatible with FSX and P3D.
Posted Oct 10, 2018 07:25 by uploader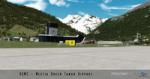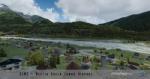 134.44Mb (74 downloads)
P3D4 UGMS - Queen Tamar Airport Mestia, Georgia (country - not state) high detail scenery. The airfield in Mestia was named after Queen Tamar, who ruled the country in the 12th and 13th centuries. In 2010, the airfield was completely rebuilt. Before there was only a grass track whereas today there is a paved runway (02/20) of 1,200m length. Due to the high mountains and narrow valleys the approach is considered particularly demanding. To make matters worse, the airfield has no navigation aids. So you are completely dependent on good visibility. Since 2015 Vanilla Sky flies regularly to Natakhtari (near Tbilisi) and Kutaisi with a LET410. In 2017, more than 7,000 passengers were handled at Mestia Airport. A 70 percent increase over the previous year. We tried to reproduce the airfield as realistically as possible in the simulator. What is made somewhat complicated is the fact that it is not always welcome to shoot photos and also generally there is not much information about the place. By default, the airfield in P3D / FSX is not included. Nevertheless, it has been possible to achieve a coherent image and to accurately represent the demanding approach.
Posted Sep 2, 2018 07:00 by uploader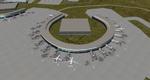 3.94Mb (192 downloads)
This is an enhancement of the default P3Dv4 airport. Aircraft gates have been correctly coded using Airport Design Editor 1.76.6715, according to the latest terminal map information (due to space constraints some gates could not be included); a new airport vehicle network has been built; extra fuel trucks have been added throughout the airport; the tower view has been changed to display from the roof of the control tower; all taxiway designators are correct and all taxiway signs are correctly placed and named; there is the option to open all runways to AI traffic; and cargo ramps for UPS and FedEx are displayed. This airport has only been tested in P3Dv4, and is not guaranteed to work in earlier versions. Please refer to the README FIRST.txt file to insure proper installation of all files.
Posted Sep 1, 2018 08:58 by uploader