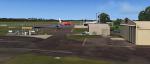 134.75Mb (453 downloads)
Detailed scenery of Ballina Byron Gateway Airport in NSW, Australia. Includes over 350 custom objects and 100 sq km of photoreal ground textures covering the airport, Ballina township and the surrounding area. Anthony Lynch
Posted Sep 13, 2019 04:36 by uploader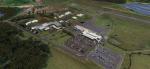 138.23Mb (440 downloads)
Detailed scenery of Ballina Byron Gateway Airport in NSW, Australia. Includes over 350 custom objects and 100 sq km of photoreal ground textures covering the airport, Ballina township and the surrounding area. Anthony Lynch
Posted Sep 13, 2019 04:09 by uploader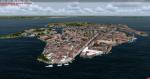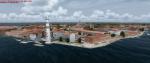 12.18Mb (1424 downloads)
The island of Murano, famous for its glass, located east of Venice is missing in FSX / P3D, so I decided to do it using many custom 3D models. The scenery has been tested in P3DV3 and V4
Posted Sep 6, 2019 10:57 by Dario "Vic Dabor" Bortot
31.59Mb (689 downloads)
KTEX Telluride Regional Airport, Colorado. Telluride Regional is the highest commercial airport in America at 9078 feet msl. You get photoreal with seasons,custom ground poly rumways,custom buildings and effects. FSX Acceleration will give the best results.(Also SP2 compatable). Acceleration users will have more eye candy !
Posted Sep 4, 2019 12:28 by uploader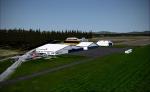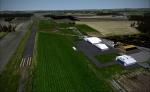 124.63Mb (444 downloads)
A freeware scenery of the Norwegian airfield Jarlsberg. The scenery includes photoreal ground, custom ground poly, and custom 3D buildings. Seasons included. Marius Risan
Posted Aug 31, 2019 04:31 by uploader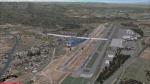 21.46Mb (552 downloads)
This is the new KAVL, Asheville Regional Airport. Runway 34-16 has been closed for upgrade and a temporary runway 35-17 has been opened in the meantime. Photoreal textures for day night and snow are included.
Posted Aug 30, 2019 04:01 by D Goldsmith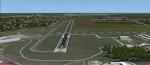 7.20Mb (340 downloads)
KBWG, Bowling Green-Warren County Regional Airport, Kentucky USA, scenery for FSX. An ADE upgrade of the FSX stock airport with photoreal background. Tested in FSX but may also work for P3D. Tim van Ringen
Posted Aug 28, 2019 03:43 by uploader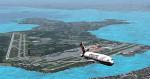 16.36Mb (1757 downloads)
SBGL, Rio De Janeiro Galeao Airport, Brazil, scenery for FSX. An ADE upgrade of the FSX stock airport, now with a photoreal airport background and made more lively. Also downscaled a few buildings that ware too big i.m.h.o. Tested only in FSX but may also work in P3D. Tim van Ringen
Posted Aug 28, 2019 03:43 by uploader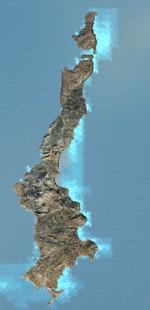 150.93Mb (615 downloads)
Greece - Karpathos photoreal scenery for FSX. Day & Night. Karpathos, also Carpathos, is the second largest of the Greek Dodecanese islands, in the southeastern Aegean Sea. Dimitris Ntaskas
Posted Aug 27, 2019 05:02 by uploader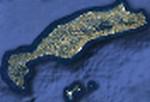 124.77Mb (571 downloads)
Greece - Kos photoreal scenery for FSX. Day & Night. Kos, one of Greeceís Dodecanese islands, is known for its abundant sandy beaches. Itís also rich with Greek and Roman landmarks, particularly in and around Kos Town. Dimitris Ntaskas
Posted Aug 27, 2019 04:58 by uploader