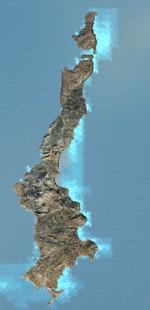 150.93Mb (666 downloads)
Greece - Karpathos photoreal scenery for FSX. Day & Night. Karpathos, also Carpathos, is the second largest of the Greek Dodecanese islands, in the southeastern Aegean Sea. Dimitris Ntaskas
Posted Aug 27, 2019 05:02 by uploader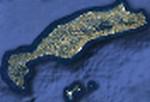 124.77Mb (622 downloads)
Greece - Kos photoreal scenery for FSX. Day & Night. Kos, one of Greeceís Dodecanese islands, is known for its abundant sandy beaches. Itís also rich with Greek and Roman landmarks, particularly in and around Kos Town. Dimitris Ntaskas
Posted Aug 27, 2019 04:58 by uploader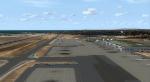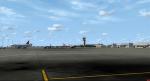 4.74Mb (1070 downloads)
Completely new setup with photoreal background, done with SBuilder and ADE. Faro Airport or Algarve Airport is located at the south of Portugal. It is mainly used from March to October for tourist flights. By Tim Van Ringen
Posted Aug 27, 2019 04:12 by uploader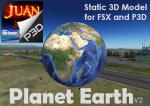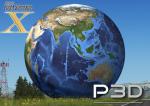 8.72Mb (718 downloads)
ADVICE: BACK UP original files in case you do not like these textures!!! Planet Earth's static 3D model V2 - by juan30005 for: Flight Simulator X & Prepar3D. This package contains the model of Planet Earth and texture high quality 4096 x 2048 px this version v2 includes textures bump and spec. FSX install model: copy content. ..\Microsoft Flight Simulator X\Addon Scenery\ scenery and texture. ----------------- add the model to scenery with: Object Placement Tool , save scenery file (.xml) agrega el modelo al escenario usando: Object Placement Tool compila en bgl con "BGL Compiler SDK". P3D install model: copy content. ..\Prepar3D v4\Scenery\Global\ scenery and texture. Add the model to scenery with: SimDirector, or you can also use Object Placement Tool and then pass it to P3D. Watch this video, this teaches you how to add the models of the scenery Tutorial FSX: efectos y object placement tool https://youtu.be/W1KCvqQja4Y.
Posted Aug 25, 2019 16:30 by juan30005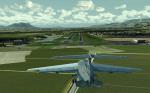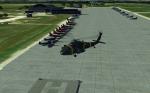 33.12Mb (534 downloads)
Kalamata airport (LGKL), Greece.Updated to v1.02 This is my 2nd freeware scenery so far. This is Kalamata airport (LGKL), Greece. Southwest Peloponnese region, with photoreal scenery texture. It's located west side of Sparta (99 kilometers away) separated my the mountain of Taigetus. Airport opened in 1959 and is basicaly 2 airports in 1. It was started as military and a few years later, civilian flights began to operate. Airport is using objects from "airfield essentials", "orbx grass", "static military models" and "TKB object library" ... so ALL thanks goes to them for the models. This airport will work better in P3D4 because i use the "dynamic lighting" effect. Keep in mind that orbx is needed, or else the grass textures aren't goin to work... I 'am not sure about FSX though, i don't think it will work there....
Posted Aug 25, 2019 07:21 by Dimitris Mylonas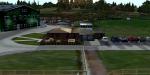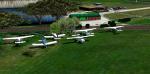 298.35Mb (150 downloads)
Bembridge airport in Bembridge, Isle of Wight, England, has gone quiet over the past few years, since they lost their CAA license the airfield no longer offers flights to the public or flight instruction. This scenery has been rebuilt to work with our Sandown scenery, you have one you may want the other.
Posted Aug 24, 2019 00:42 by Mark Piccolo - Soarfly Concepts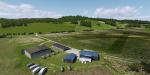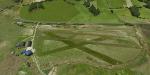 8.90Mb (438 downloads)
Aboyne X6AB Scotland Freeware Scenery. Aboyne is a small airfield located near Scottish town of the same name, and 25 miles west of Aberdeen. Aboyne is a home for Deeside Gliding Club. Four tiny runways and surrounding hills makes a scenic and interesting approaches. - Seasonal photo background compatible with ORBX Global EU. - Accurate layout and marking according to the latest satellite images. - Fictional NDB beacon (ABOY 358.00) was added for convenience. - Enhanced landclass. - Compatible with FSX, Prepar3D v3 and Prepar3D v4. - Compatible with ORBX FTX Scotland region. Made by Dmitriy Kozyrev
Posted Aug 20, 2019 01:42 by uploader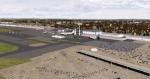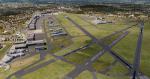 5.38Mb (1583 downloads)
Paris Le Bourget LFPB Freeware Scenery. Scenery of a famous French airport Le Bourget, the home of a well-known air show. It is located 12 kilometers southeast of Paris and primarily used by business jets (but can easily accomodate A380 or large cargo planes). Due to close proximity of Charles de Gaulle international airport, Le Bourget has unusual approach to runway 25 to avoid de Gaulle traffic. Oh, and you can see the Eiffel Tower from here! This scenery has super-accurate layout, taxiways, markings and navaids according to the latest charts (May 2017; included) and satellite images. Made for P3Dv3, but works fine in FSX:SE and should work in vanilla FSX and P3Dv4 too. Made by Dmitriy Kozyrev
Posted Aug 19, 2019 06:33 by uploader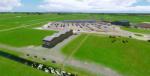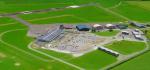 62.29Mb (482 downloads)
Invercargill NZNV New Zealand Freeware Scenery. Invercargill is the medium-sized regional airport located at the southern end of New Zealand, near the city of Invercargill. It was built in 1938 on a land reclaimed from a nearby river, and was prone to flooding, until a system of open drains was created, which is represented in this scenery -- alongside the new terminal opened in 2016. Air New Zealand's ATR 72 and Q300 are scurrying to here daily, and their A320 is also visiting Invercargill every now and then. Another prominent visitor is Steward Island's Britten-Norman BN-2. While the real NZNV can easily accomodate a 757, spawning here in anything larger than A320 or B738 is not advisable. Made by Dmitriy Kozyrev
Posted Aug 18, 2019 01:12 by uploader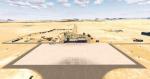 31.77Mb (327 downloads)
Ghat HLGT Libya Freeware Scenery. Ghat is a medium-sized airport located in the south-west of Libya, near Algerian border, and 10 miles north of the city of Ghat. In early 2010s Ghat was undergoing major renovatios, but civil war in Libya has put these plans on hold. While all runways and taxiways were recently repaved, new passenger terminal is still unfinished, and air traffic is almost non-existent. Except from military and cargo planes, the only regular passenger flight to Ghat nowadays is Air Libyan from Tripoli: their A320 is visiting this place twice a week. Made by Dmitriy Kozyrev
Posted Aug 17, 2019 03:12 by uploader