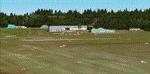 43.19Mb (237 downloads)
Viborg airfield EKVB. This is a local Danish airfield, located clo- se of the city Viborg in the middle of Jutland. It content of a 2 grass run-way 680x33 meters, 507x32 meters, some hangars, a parachute club and a sailplane club. The airfield is used by sailplanes,ultra-light aircraft and GA aircraft. I have added some animated things like: wind- sock and anemometer, fueltrigger with fuel- station. Otto Knudsen. 2019.
Posted Jun 1, 2019 08:55 by Otto Knudsen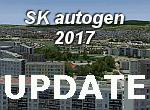 260.73Mb (259 downloads)
Update for the Slovak Republic Autogen 2017. Get the original full file here:
Posted Apr 29, 2019 13:38 by Milan Smid
0.20Mb (45 downloads)
As a thank you to this great web I provided 6 starting points in the reservoir of the community of Madrid, Spain
Posted Apr 15, 2019 16:08 by Angel G Beato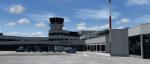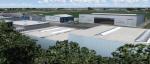 305.43Mb (1262 downloads)
Antwerp International Airport (ANR/EBAW) is a small international airport serving Antwerp, the second most populous city of Belgium. After two years work and taking over 2000 photos. This is the very first publicly available pixel accurate photoreal scenery for this airport. Featuring updated radio freqs (2017), accurate buildings and placement, custom AI Fokker 50 AI traffic, static SV-4Bs and SODE powered windsocks. It also comes with two hangars with accurate and accesible interiors completed by the inclusion of the neighbouring WW1 fort. Optimized for P3D, compatible with FSX SP2.
Posted Apr 7, 2019 01:07 by Johan Peeters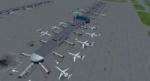 4.26Mb (229 downloads)
This is an enhancement of the default P3Dv4 airport. There are custom made terminal buildings included to replace the ones included in the default scenery; all aircraft gates are included and have been correctly coded using Airport Design Editor 1.76.6715, according to the latest terminal map information; all jetways and scenery objects will display, provided scenery complexity in P3Dv4 is set at normal or higher; autogen objects have been prevented from displaying on the airport grounds; the magnetic variation has been changed to the correct current value; Runway 18R-36L has been changed to 18C-36C and a new runway 18R-36L has been added, along with ILS,RNAV, and GPS approaches; a new airport vehicle network has been built; extra fuel trucks have been added throughout the airport; the tower view has been changed to display from the roof of the control tower; all taxiway designators are correct and all taxiway signs are correctly placed and named; There is the option to open all runways to AI traffic; there is a large and highly detailed cargo area for DHL; and there are two files included for GSX L2 users to enable them to have custom GSX L2 SODE jetways displayed. This airport has only been tested in P3Dv4, and is not guaranteed to work in earlier versions. Please refer to the README FIRST.txt file to insure proper installation of all files.
Posted Apr 7, 2019 00:54 by uploader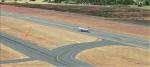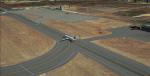 229.64Mb (328 downloads)
Photoreal scenery of Simon Mwansa Kapwepwe International Airport (previously known as Ndola International Airport) located in Ndola, Zambia.
Posted Apr 4, 2019 09:05 by Peter Mbirima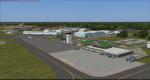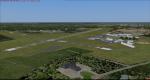 12.27Mb (330 downloads)
Athens Ben Epps Airport is a public use airport located 3 miles East of Athens, Georgia, USA. The real airport has seen extensive construction since the 2006 default. Including the construction of a new Terminal, Demolition of the old Terminal, demolition and rebuilding of some taxiways, and changes to the instrument approaches. This scenery will bring the airport to its current state. I've also re-done the land class around the airport as well. Includes custom made buildings and updated instrument approaches. Tested in FSX, Should work with P3D V3 and earlier. Not tested on P3D V4 but may also work, feel free to try.
Posted Mar 17, 2019 21:55 by CountryFlyboy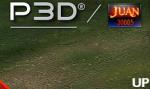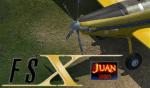 6.62Mb (1188 downloads)
"Texture Terrain HD for: FSX / P3D" this time with the correct instructions for P3D users 1)texture 1024 x 1024: standard quality but the same is good 2)texture 2048 x 2048: more detailed high quality -PREPAR3D install : copy 1 texture "detail1.bmp" to: .Prepar3D v4\Scenery\World\Texture -Flight Simulator X install : copy 1 texture "detail1.bmp" to: C:\Program Files..\Microsoft Games\Microsoft Flight Simulator X\Scenery\World\Texture delete the previous version of this add-on
Posted Feb 8, 2019 17:51 by juan30005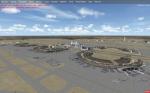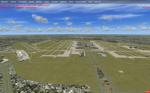 124.74Mb (402 downloads)
Prepar3Dv4 Scenery--KDFW Dallas/Fort Worth International Airport The primary international airport serving the Dallas–Fort Worth metroplex area in the state of Texas, USA.Located roughly halfway between the major cities of Dallas and Fort Worth, Texas. An extensive update to the stock KDFW airport. All Rwys, taxiways, signage, ramps, high speed exits, terminals, hangers, airline logos, ground markings and lighting have been updated to reflect the 2019 KDFW environment according to the latest GoogleEarth details. Compatible and tested with ORBX (not required). By Lyman Lundquist and James Shaddox
Posted Feb 4, 2019 06:06 by uploader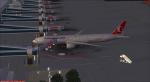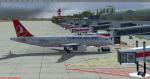 83.98Mb (1335 downloads)
Izmir Adnan Menderes Menderes Airport LTBJ in the west of Turkey for FSX/P3D. All of the Main Terminal and other buildings model have been designed using Sketcup 2018. ADE has been used parking,aprons and taxiway and taxisign and some objects.Free photo real satalite image from SBUilderX313. This also places a few objects from the default FSX scenery library. Before upload to fsx please read me file…Version LTBJHD2019V1. By Hakan DAGHAN
Posted Feb 4, 2019 03:07 by Hakan DAGHAN