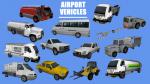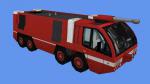 54.70Mb (4526 downloads)
FSX/P3D Airport AI Vehicles Package. This package will update 38 default Airport Vehicles with new textures and lighting, adding more realism and life to your airports. All 38 vehicles have been re-painted, with much improved Alpha layers, Specular lighting and Bump maps, and the common wheel default textures have also been updated. All new textures are saved as DXT5. There are 3 new vehicles: The European Fuel Truck long base replaces the default short base one, the American Catering Truck is now similar to the European one, and finally the Security Pickup by Steven Colley (3 liveries) has been added. All vehicule models have been updated in a similar way to render better in their environment, at any time of the day, but more specifically at Dusk, Night and Dawn. Alpha and Specular textures will blend all vehicles in a more realistic way. No branding of any kind has been used in the textures, in order to keep all vehicles as neutral as possible across all regions. The default AI vehicles night lighting texture file has also been improved. This package contains 3 type of install: "Textures only", "Textures with Beacon/Strobe lights", or "Textures with Beacon/Strobe lights and Headlights"! Check the "Changelog.txt" file for known issues and to help you choose the right install for your sim. The default install will use "Textures with Beacon/Strobe lights" as standard, but you can change/revert at anytime to one of the other 2 types if needed. See "Install.txt" file for more details and how to install correctly. A special thank you goes to Steven Colley for is fantastic contribution and for giving me the inspiration for this project in the first place. Enjoy!
Posted Jul 8, 2020 10:43 by Philippe Marion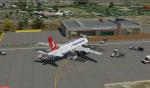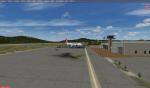 18.17Mb (265 downloads)
LTAS Zonguldak Airport small but international airport westnorth of Turkey, near the Blacksea. Terminal building, tower and ARFF Building model have been designed useing Sketchup 2018. ADE has been used parking aprons, taxiway and taxisign and some objects. Special thanks for ADE AFCAD file and other object for ERMAN PILICOGLU. LTAS 2020V1 by Hakan DAGHAN
Posted Jul 8, 2020 04:01 by Hakan DAGHAN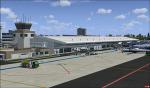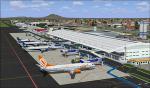 62.43Mb (276 downloads)
Prepar3D v4 /v5 scenery for Marechal Rondon International Airport, located in the municipality of Varzea Grande . The airport serving Cuiaba, capital city of the Brazilian state of Mato Grosso. Jetways requires SODE (Sim Objects Display Engine) module must be installed.
Posted Jun 25, 2020 04:42 by uploader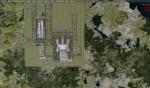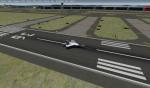 381.52Mb (845 downloads)
The new Istanbul Airport was opened in April 2019. In the 1st phase, 2 parallel runways, 444 parking spaces, 130 jetway parking, an annual 90 million passenger capacity terminal building was constructed. After version2 and now added 3.runway18-36 and new taxways All buildings were modeled with Sketchup and converted for P3D. Afcad file was made with ADE. For those using Gsx Level 2, 444 aircraft parking lots and a moving jetway are prepared and the attached .ini file is ready. Please read the readme file before installing LTFM202006V3 by Hakan DAGHAN
Posted Jun 18, 2020 08:06 by Hakan DAGHAN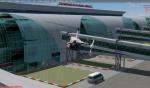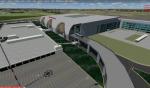 56.57Mb (350 downloads)
Diyarbakir Airport LTCC in the southeast of Turkey. Diyarbakir airport was opened 1952. Diyarbakir Airport is also one of the most important bases for the Turkish Air Force. Added to before version orijinal civil Main Terminal, ARFF Rescue Buildings and Tower. All of the Main Terminal, tower and other buildings model have been designed using Sketcup 2018. ADE has been used parking, aprons and taxiway and taxi sign and some objects. This also places a few objects from the default P3D scenery library. Compiled using Airport Design Editor. LTCC2020V1. By Hakan DAGHAN
Posted Jun 17, 2020 02:03 by Hakan DAGHAN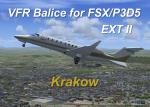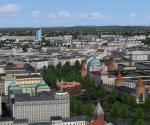 96.75Mb (539 downloads)
This is a following very extensive version of the scenery "VFR Balice for FSX/P3D5 Ext II" of the old capital Krakow in the vicinity of the airport EPKK Balice (Poland). With even more very detailed 3D city objects and monuments as well as with new trees and new textures of any buildings. Complett with hight reality ground texture, animations and enxtended car and ship traffic. Additional monuments attached in the scenery are listed in the sketch. Designer: Lotar Tomczyk, Jakub Mista
Posted May 29, 2020 05:14 by Lotar Tomczyk, Jakub Mista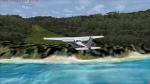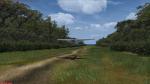 24.73Mb (665 downloads)
This is the scenery of Sirena Ranger Station Aerodrome, in the Corcovado National Park, Costa Rica! For more sceneries, check the blog address in the readme file.
Posted May 13, 2020 16:52 by Zed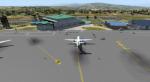 59.96Mb (229 downloads)
HRYR - Kigali International Airport, Kigali, Rwanda. Kigali International Airport is located east of the capital of Rwanda, Kigali. Located at 1491 meters above sea level, it's terminal is one of the highest in the world among international airports. Its 3,500-meter runway allows the landing of all types of aircraft and has allowed the continuous increase in passenger traffic up to the 800,000 passengers who passed through in 2017. Kigali Airport has three terminals and two helipads. The main two-floors terminal was constructed to replace the one-floor building which now serves as the VIP terminal. The third terminal is the freight terminal which benefits from a high level of activity due to the isolation of Rwanda. The latest renovations and modernizations of the airport enabled it to slip into 2017 as the 7th best regional airport in Africa for its standards in disaster / fire safety and 2nd in Africa for its compliance with ICAO standards.
Posted Apr 26, 2020 00:46 by uploader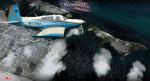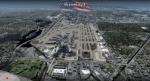 1102.97Mb (4654 downloads)
MIAMI CITY X is full version of the scenery of Miami City in Florida, USA, which is now for FREE !!! This is the full commercial product, which was removed from stores due to LatinVFR publishing of their Miami KMIA V5 scenery which also included a large part of the city at a greater quality than in our product. Fully compatible with FSX, FSX:SE, FSW, P3Dv1, P3Dv2, P3Dv3, P3Dv4 and P3Dv5. Our product gives you the possibility to fly over a very large area of Miami City, with photoreal day/night ground, detailed autogen, thousands of custom-made photoreal buildings, lite sceneries of KMIA Miami International Airport, KTMB Kendall-Tamiami Executive Airport and KOPF Opa-Locka Executive Airport airports and some other locations. It's equipped with an automatic installer, which means that the scenery will be automatically added to the Flight Simulator Scenery Library. Please uninstall all previous versions of this airport you may have installed before. Please make also sure that no duplicated AFCAD files are installed. Enjoy your virtual flying with Drzewiecki Design!
Posted Apr 25, 2020 20:14 by Drzewiecki Design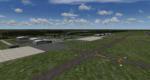 1.41Mb (44 downloads)
A "Better Than Default" P3D scenery for Rocky Mount-Wilson Regional Airport, Montrose, Rocky Mount, North Carolina. See the README.txt file for details.
Posted Apr 22, 2020 01:39 by admin