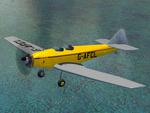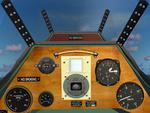 17.17Mb (5 downloads)
Built by British Aircraft Manufacturing Co. in the 1930s, the BA Swallow II was a light, but robust and extremely stable aircraft that could be flown slow at 25-30 mph and still be under complete control, being almost impossible to stall. The majority were sold to private owners or flying schools within the United Kingdom. Only a handful are still in flying condition today. The model was once hosted on Classic British Files, but after the site became defunct, it has not been available on any site for over 10 years. Now, with the author's permission, it has been re-uploaded and is available once again. This pack includes the Pobjoy engine version as well as authentic sound files and 8 liveries representing aircraft from the UK, Ireland and Australia. By Paul Gausden and Doug Kightley.
Posted Mar 2, 2021 01:14 by lastivka
73.15Mb (112 downloads)
FSX/P3D Airbus A321-253NX Gulf Air package. Bahrain's flag carrier airline is based at Manama Bahrain International Airport and currently have 8 Airbus A321 of which 2 are A321-253NX with a further one on order. Modified the Project Airbus A321-200 to resemble a NX model with window and door placements. Includes 2020 revised model and VC. 2020 updated A321 model by Project Airbus updated to FSX native and updated VC by Speedbird77. Autobrakes fully functional within the vc. Check near the gear lever. ECAMS lower screen is more accurate. Credit to "FsWorX". Includes A321 checklist. Airbus sounds included. Tested in P3D v5 and should work in FSX and previous P3D versions. Zip preview for images. Textured and packaged by Chris Evans
Posted Mar 1, 2021 09:37 by chris evans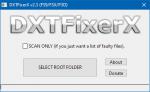 0.20Mb (145 downloads)
This tool fixes the stutters and slow texture loading caused by dxt3 and dxt5 textures that are missing an active alpha channel. The bug occurs when developers use Imagetool to convert a 32bit bitmap files with a 100% opaque (white) alpha channel to DXT3 or DXT5. This causes stuttering in FS2004 (FS9). It's not as big of a problem in FSX/P3D as they mainly use DDS compression, but it's still good practice to use DXTFixerX here as well, as 3rd party addons might have these faulty textures anyway. This tool simply and quickly scans your installation and fixes any faulty textures. You can also scan for errors without making any changes to any files. Results of the scan will be viewable in a log file. By Peter Nyman (neumanix).
Posted Mar 1, 2021 01:50 by lastivka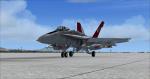 181.26Mb (71 downloads)
Textures only for the FSXBA F/A-18C representing eight squadrons, two liveries each, from the United States Marine Corps. The squadrons are VMFAT-101 Sharpshooters, VMFA-112 Cowboys, VMFA-115 Silver Eagles, VMFA-232 Red Devils, VMFA-251 Thunderbolts (CVW-1), VMFA-312 Checkerboards (CVW-14), VMFA-314 Black Knights, and VMFA-323 Death Rattlers. enjoy if you like.
Posted Mar 1, 2021 00:33 by Dustin Kosman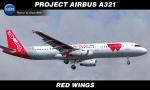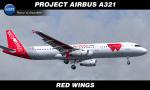 9.01Mb (35 downloads)
FS9/FSX Project Airbus A321 IAE in Red Wings new colors livery. Texture only for freeware Project Airbus A321 IAE model. Repaint by Sergey Gleba aka serg09. Link to my products on SimMarket: http://secure.simmarket.com/paintsim.mhtml
Posted Mar 1, 2021 00:09 by Sergey Gleba aka serg09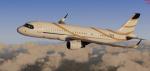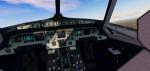 83.13Mb (253 downloads)
FSX/P3D Airbus A320ACJ Airbus Corporate Jets Package. This is the 2020 version of the PA A320-200 modified to resemble the new Airbus ACJ320. Airbus Corporate Jets is a division of Airbus providing custom aircraft to Government, Corporate and private requirements. Model by Project Airbus. 2020 updated VC by Speedbird77 including built in FMC by Garret Smith. Includes A320 operation manual and checklist. Airbus sounds added. Textured and assembled for P3D v5 by Chris Evans. Should work in FSX and other P3D
Posted Feb 28, 2021 12:33 by chris evans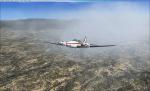 5.02Mb (107 downloads)
This mission will test your flying skills, by intercepting and flying ILS's approaches in low visibility
Posted Feb 28, 2021 00:29 by Gary Sease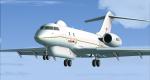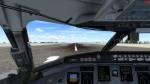 98.91Mb (474 downloads)
Bombardier Sentinel R1/E-11A FSX native package with 5 liveries. Model by IRIS Flight Simulation Software and CRJ VC model by Microsoft adapeted by David Hoeffgen. Added 5 liveries: NASA, USAF, USAF grey, USAF E-11A 29506, RAF. Added reference and check files. Added modifications such as Cockpit sounds, TCAS, GPWS, logo and VC lights, and new more realistic speed definitions for the aircraft. This package is complete and was tested in Prepar3D v4.5 See for full modifications list file WhatIsThis.txt See for installing guide file INSTALL.txt See for credits the file CREDITS.txt. Use Zip preview to see images.
Posted Feb 27, 2021 08:36 by Flanker256
34.73Mb (344 downloads)
These are for FSX Native model by Iris with added enhanced new upgraded VC by David Hoeffgen which includes: built in FMC, working wipers, and more. Modifications are based upon the Bombardier Global Express Private VH-ICV Package released by Chris Evans and the most notable are more realistic (faster) speeds of the aircraft, extra VC camera view, extra VC and logo lights plus an extra livery for the aircraft. All has been tested in Prepar3d v4.5 See for all modifications file WhatIsThis.txt See for installation guide the INSTALL.txt file. See for full credits list the CREDITS.txt file. Use Zip file preview for images. Happy flights.
Posted Feb 27, 2021 07:35 by Flanker256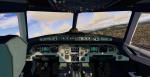 69.97Mb (323 downloads)
FSX/P3D Airbus ACJ319 Airbus Corporate Jets. Airbus Corporate Jets is a division of Airbus aimed towards providing corporate jets modified to customer requirements. This is he Project Airbus A319-100 modified to resemble a ACJ319 Neo. The A319 is a shorter version of the A320 family. Custom Airbus sounds. Also added jetway configs (Ctrl J). Updated Project Airbus A319 winglet model. Revised original VC by Microsoft updated by Collin MacKenzie to include built in FMC and more. Textured and assembled for P3D5 (Should also work in other P3D and FSX) by Chris Evans
Posted Feb 26, 2021 11:53 by chris evans