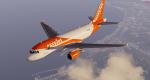 109.41Mb (593 downloads)
FSX/P3D Airbus A319-100 easyJet package. UK budget airline easyJet is based at London Luton Airport and currently have 69 Airbus A319-100 in their fleet flying to destinations mainly around Europe, North Africa and the Middle east. Easyjet is Europe's 2nd largest carrier in passenger numbers, behind Ryanair. The great Project Airbus model updated. The A319 is a shorter version of the A320 family. Custom Airbus sounds. Also added jetway configs (Ctrl J). Revised original VC by Microsoft updated by Collin MacKenzie to include built in FMC and more. Textured and assembled for P3Dv5 (Should also work in other P3D and FSX) by Chris Evans
Posted Dec 29, 2020 01:32 by chris evans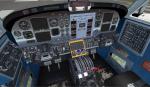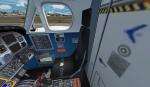 7.71Mb (247 downloads)
Textures for the Vc Cockpit of the Embraer Brasilia EMB 120ER posted here. Originally designed by Erick Cantu, now as a FSX/P3D Native conversion. DDs file fully compatible with DX10. Not tested in Steam.
Posted Dec 28, 2020 02:30 by Juan Brizuela AKA Johnny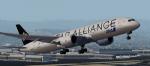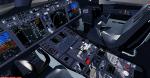 78.93Mb (268 downloads)
FSX/P3D Boeing 787-9 ANA (for Air Japan) Star Alliance with FSX Native 787 VC. ANA (All Nippon Airways) is Japan's largest airline and based at Tokyo-Haneda and Tokyo-Narita Airports. Currently ANA have 36 Boeing 787-9 with another 12 on order. JA899A is painted in Star Alliance livery. The high quality Boeing 787-9 from TDS. The VC is the Bender Erik great adaption of the Asobo MSFS 2020 Boeing 787 cockpit. Cockpit textured lighter grey. TDS high spec. native FSX Boeing 787-9 model. See Document to get the best out of the VC. Textured, assembled and tested in P3D v5 by Chris Evans. Should also work in earlier P3D & FSX.
Posted Dec 28, 2020 01:19 by chris evans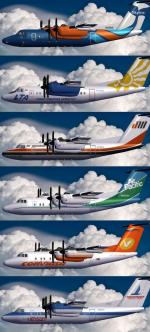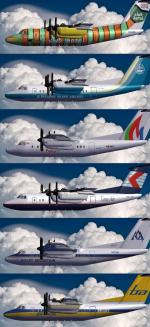 225.62Mb (432 downloads)
FSX De Havilland Canada DHC-7 12 Pack. 12 new textures for the Milton Shupe/Eagle Rotorcraft de Havilland DHC-7 the new liveries are. Brymon Airways 1983. Air Wisconsin 1985. Conviasa 2006. Piedmont 2005. Paradise Island 1989. Air pacific 1979. Club Hotel 2014. LTA 2001. Rocky Mountian Airline 1982. Skyline 2003. Time air 1988. Pelita Air 2012 Complete with VC . Added the panel work by Philippe Wallaert. Added checklist by Werner Schott. Model by Milton Shupe, Mike Kelly, George Arana and Sim-Outhouse. FSX native conversion by Eagle Rotorcraft Simulations. All textures by stephen browning.
Posted Dec 27, 2020 14:29 by STEPHEN BROWNING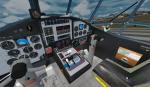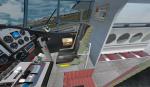 4.75Mb (225 downloads)
VC cockpit textures for the marvbelous AN-2 Aeroflot by Tim Conrad. FSX sp2 DX 10 compatible, not tested in Steam. DDS and BMP 32 bits files enclosed. IMPORTANT to read instructions.
Posted Dec 27, 2020 06:58 by Juan Brizuela AKA Johnny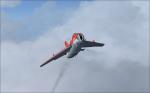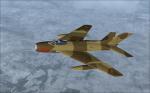 20.34Mb (473 downloads)
The Mikoyan-Gurevich MiG-19S(NATO: name: Farmer-C is a Soviet second generation, single-seat, twinjet fighter aircraft, the world's first mass-produced supersonic aircraft. It was the first Soviet production aircraft capable of supersonic speeds in level flight, and a dread foe in a knife fight. 2020 FSX native update of the Yan Yao MiG-19. It's the one out of all the freeware FARMERs that gets the shape and belligerent look of the MiG-19 down cold. The model is an elderly GMAX, and has a fes minor glitches I could not entirely minimize or fix, see the readme for details. It's still a great looking model, the glitch isn't too glaring. It's not, really. And, the price is right. No VC, so I Frankenstein`d a 'soviet twin' together out of a Su-15 VC. Model by Yan Tao.
Posted Dec 26, 2020 20:06 by Dread Pilot Roberts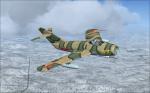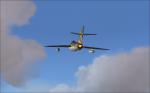 11.40Mb (381 downloads)
The MiG-17 is a refined version of the famous MiG 15 of the Korean War. Although similar in appearance to the MiG-15, the MiG-17 has more sharply swept wings, is about three feet longer, reheat fitted and most of the MiG-15`s bad manners ameliorated. 2020 FSX native update, for FSX/P3D; just the tanked and clean model-the armed versions arms look a bit hokey. It's typical Ito-San Ca.2004, still an nice, slippery model,a number of good repaints, great fun. Effects are all in place, VC is AlphaBlu MiG-15Bis. NOTE: You must have the ALPHA BLEU CIEL MiG-15Bis installed. There are a number of file dependenciies pointing back at the ALPHA BLEU CIEL MiG-15Bis folder. Model by Kazunori Ito
Posted Dec 26, 2020 19:55 by Sheygetz Goy Boychik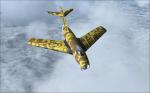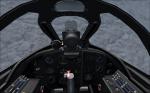 25.38Mb (661 downloads)
The Mikoyan-Gurevich MiG-15 (NATO:FAGOT) is a jet fighter aircraft developed by Mikoyan-Gurevich for the Soviet Union. The MiG-15 was one of the first successful jet fighters to incorporate swept wings to achieve high transonic speeds. The MiG-15 is believed to have been one of the most produced jet aircraft; in excess of 13,000 were manufactured. Licensed foreign production may have raised the production total to almost 18,000. The MiG-15 remains in service with the Korean People's Army Air Force as an advanced trainer. 2020 FSX native update to FSX/P3D of the ALPHA BLEU CIEL MiG-15Bis Simple, pretty, gorgeous external and clickable VC. A schwack of paints by Sean Doran. This is one fabulous FAGOT.
Posted Dec 26, 2020 19:41 by Eyegore Kropotkin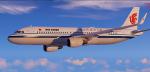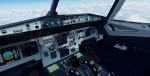 78.84Mb (269 downloads)
FSX/P3D Airbus A320-200 Air China package. Air China is China's flag carrier airline and based at Beijing Capital. Curretly Air China have 43 Airbus A320-200 and a further 11 on order. Views/Instrument panel in FSX menu. (FSX : Go to Views -Instrument Panel. P3D: Go to Vehicle - Instrument panel). Added better views. The great Project Airbus model updated. Updated VC by Speedbird77 with built in FMC by Garret Smith. Includes A320 operation manual and checklist. Airbus sounds included. Textured and assembled for P3D v4.5 by Chris Evans. Should work in FSX and other P3D
Posted Dec 26, 2020 03:05 by chris evans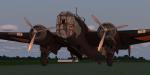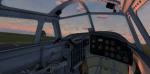 181.98Mb (664 downloads)
The Fokker T.5 was a Dutch medium bomber that served during the late 1930's and into the war. Only sixteen have ever been built, none of which remains to this day. The crews fought an unequal yet brave battle against an overwhelming reality. This package includes a fully animated model, fully working complete nose-to-tail interior, authentic flight dynamics, sophisticated systems depth, high-resolution textures and a marvelous soundset. Every aspect of this plane has been modeled in fine and accurate detail, no item has been overlooked. A dedicated manual which describes history and operations is included.
Posted Dec 25, 2020 14:30 by Dutcheeseblend