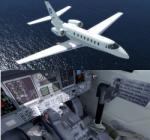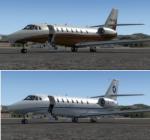 107.28Mb (1264 downloads)
FSX/P3D Cessna 680 Citation Sovereign package. Includes 5 private jet liveries. Original model by Aryus Design converted to FSX native format by Bigmike and added textures by Gustavo La Cruz, Jeffrey Bryner, Alex Guedes. Uses default Lear panel and VC with fixed PFD for P3D4. Fixed views. Fixed texture alphas. Assembled and tested in P3Dv4.5 and should be ok in FSX and earlier P3D versions by Chris Evans.
Posted Jun 27, 2019 08:43 by chris evans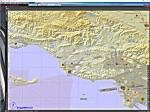 347.68Mb (265 downloads)
FSTrampFree 7.26 for P3D, FSX, FSX-SE, X-Plane 11 FSTrampFree is a moving map and derived from the flight management system FSTramp. It shows, without internet access, the world map with mountains, airports, navigation aids and aircrafts. In addition to the mouse pointer, the surface elevation is displayed. The app is an integrated module for the simulator and can be activated by pressing Ctrl+F12. Use the context menu to move the aircraft to any point in the world.
Posted Jun 27, 2019 05:43 by uploader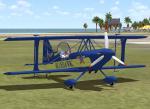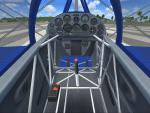 16.50Mb (207 downloads)
FSX/P3Dv3,v4 Price Ultimate 10 DASH 300s. The 10 Dash Model 100 was designed as sport biplane that could be either bought assembled or for amateur construction from either plans or a kit. A competition aerobatic variant, the 10 Dash 300 is fitted with either a 300 hp (224 kW) or 350 hp (261 kW) Lycoming engine with a three-bladed propeller. Produced by Canadian pilot Gordon Price's Ultimate Aircraft Ltd, the 10-300s was the pinnacle of a series of developments which started life as upgrade packages for the Pitts Special aerobatic bi-plane. GMAX mdl by A.F.Scrub.
Posted Jun 26, 2019 16:34 by A.F.Scrub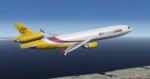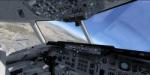 55.18Mb (522 downloads)
FSX/P3D > v4 McDonnell-Douglas Boeing MD-11 Sky Lease Cargo package with virtual cockpit. Skylease Cargo. Skylease Cargo is a Miami based cargo airline operating flights to various countries in South America as well as Amsterdam in the Netherlands. As of June 2019, Skylease operate 3 MD11. This is the native FSX AI MD-11 model from FS Painter MD-11 model made flyable in FSX and P3D with the Thomas Ruth DC-10 VC added modified to more resemble a MD-11 cockpit. Also used the characteristics of Thomas Ruth A330 for better flight dynamics. Edited views for cockpit viewpoint, contact points to fix wheels sinking into ground and air file so that this aircraft will now take off. Added Honeywell FMC by Garret Smith. Textured and assembled for Prepar3D 4.5 and FSX by Chris Evans.
Posted Jun 26, 2019 09:01 by chris evans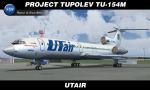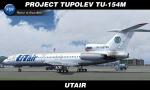 12.59Mb (139 downloads)
Project Tupolev Tu-154M in UTair UGRA livery. Texture only for freeware Project Tupolev model. Repaint by Sergey Gleba aka serg09. Link to my products on SimMarket: http://secure.simmarket.com/paintsim.mhtml
Posted Jun 25, 2019 11:14 by Sergey Gleba aka serg09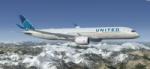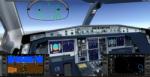 78.46Mb (903 downloads)
FSX/P3D Airbus A350-900 XWB United Airlines 2019 colors package. Founded as Varney Airlines in 1926, United is now the world's 3rd largest airline with a current fleet of over 780 aircraft flying globally. United is introducing this new livery in 2019. As of June 2019, United have 45 Airbus A350-900 on order. Added Garmin G1000 MFD and PFD popups and added FSX Garmin G1000 user maual. Added the better Thomas Ruth VC with updates by Louis Quintero and Chris Evans. Use FMC under Views/Instrument panel in FSX menu. (FSX : Go to Views -Instrument Panel. P3D: Go to Vehicle - Instrument panel). Added better views. Textures by Adam Hamada. The Airbus A350 XWB is a family of long-range, twin-engine wide-body jet airliners from the European aircraft maker Airbus. The A350 is the first Airbus aircraft with both fuselage and wings made mainly from carbon fibre structure. The A350 is intended to replace the A340 and compete with Boeing's 787 and 777. Textured, assembled and tested in P3Dv4.5 and should be ok in FSX and earlier P3D versions by Chris Evans.
Posted Jun 25, 2019 06:02 by chris evans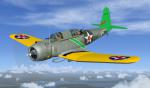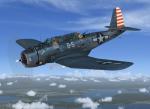 0.80Mb (151 downloads)
FSX/Acceleration/P3dV3 Vought SB2U Vindicator improved textures for that prewar carrier based dive bomber. The two repaints are for the update package from Michael Pook. The convertion from CFS2 to FSX/P3Dv3 was made by Erik Hertzberger. The repaints has no historical reference but they looks a bit more photorealistical than the old CFS textures. The model provides folding wings and an animated gunner. Please add or replace the two texture sets to the preinstalled package. By Erwin Welker
Posted Jun 25, 2019 03:26 by Erwin Welker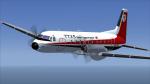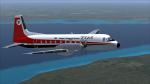 8.73Mb (100 downloads)
Textures for the Rick Piper HS-748 Series 2A in Trinidad and Tobago Air Services - TTAS 1980 colors. The freeware Hawker Siddeley HS-748 by Rick Piper is needed for this repaint. The more modern turboprop HS-748s replaced the DC-6Bs on all TTAS routes by 1978. They were consequently all absorbed by BWIA, after the merger with TTAS in 1980. Textures are 32bit bmp. This repaint was tested on FSX-SE. It should work on FSX & P3D v1-3.
Posted Jun 24, 2019 10:57 by Ted Giana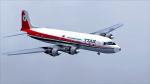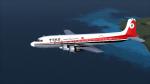 7.58Mb (66 downloads)
Textures for the CalClassic Douglas DC-6B in Trinidad and Tobago Air Services - TTAS colors. The freeware CalClassic DC-6B by Greg Pepper and Tom Gibson is needed for this repaint. The government of Trinidad and Tobago formed TTAS at Port of Spain on June 12, 1974 to take over the Port of Spain to Tobago service suspended upon the failure of Caribbean United Airlines. With a pair of Douglas DC-6Bs, TTAS, became the second national carrier, and undertook air bridge flights to Tobago, as well as routes to Grenada, Martinique, and St. Lucia. The DC-6Bs were replaced between 1977 and 1978 by HS-748s. After a short lifespan of 6 years, TTAS was taken over and merged into the main Trinidad and Tobago national carrier - British West Indies Airways, in 1980. Textures are 32bit bmp. This repaint was tested on FSX-SE and should work on FSX & P3D v1-3. It should also work on FS2004.
Posted Jun 24, 2019 10:55 by Ted Giana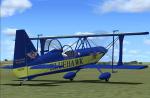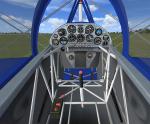 9.12Mb (263 downloads)
FS2004/FSX Price Ultimate 10 DASH 300s. The 10 Dash Model 100 was designed as sport biplane that could be either bought assembled or for amateur construction from either plans or a kit. A competition aerobatic variant, the 10 Dash 300 is fitted with either a 300 hp (224 kW) or 350 hp (261 kW) Lycoming engine with a three-bladed propeller. Produced by Canadian pilot Gordon Price's Ultimate Aircraft Ltd, the 10-300s was the pinnacle of a series of developments which started life as upgrade packages for the Pitts Special aerobatic bi-plane. GMAX mdl by A.F.Scrub
Posted Jun 24, 2019 09:40 by A.F.Scrub