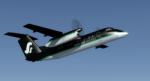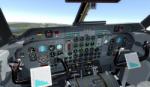 61.75Mb (724 downloads)
de Havilland Dash 8-100 made flyable for FSX and P3D. 3 liveries: Orbit Airlines. Airwave Airlines. American Pacific. This is the P3D4 AI de Havilland Dash 8-1005 FSX Native model made flyable for FSX and P3D. The model is simple but flies okay. I added the beautiful Milton Shupe DHC7 VC. M. Shupe is a craftman and made also a internal cabin. FSX/P3D native GMAX model. I tested in with P3D4 and P3Dv3 and also should work in FSX Danny Garnier.
Posted May 5, 2019 03:23 by GARNIER D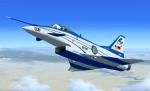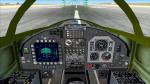 28.41Mb (707 downloads)
The Rockwell-Messerschmitt-Bolkow-Blohm X-31 was an experimental jet fighter designed to test fighter thrust vectoring technology. It was designed and built by Rockwell and Messerschmitt-Bölkow-Blohm (MBB), as part of a joint US and German Enhanced Fighter Maneuverability program to provide additional control authority in pitch and yaw, for significantly more maneuverability than most conventional fighters. An advanced flight control system provided controlled flight at high angles of attack where conventional aircraft would stall or lose control. Two aircraft were built, of which only one has survived. This is an FSX update for the X-31 featuring a dramatically improved VC and a new 2D panel. I've tried to create both panels as closely to the real panel as possible. Automatic exhaust smoke and afterburner effect added. Thanks and credits go to Capt. I. D'Attomo for the original model. New panels and some other improvements by Michael Pook.
Posted May 4, 2019 10:55 by Michael Pook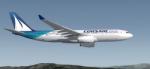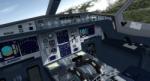 68.08Mb (574 downloads)
FSX/P3D Airbus A330-200 Corsair International Package. Corsair is a subsidiary of the TUI Group and is based at Paris-Orly Airport, France. As of May 2019, Corsair operate 2 A330-200 and fly to destinations around Europe, Africa and North America. Model by Thomas Ruth. Added the better Thomas Ruth modified VC with latest updates by Chris Evans and Louis Quintero. Fixed contact points. Added wing views and better VC. Includes built in FMC by Garret Smith. FMC will display in VC. Includes A330 manual. Custom A330 sounds and checklist included. FSX : requires either FSX Acceleration or Service packs 1 & 2. Textured, assembled and tested in P3Dv4 by Chris Evans Should also be fine in FSX and earlier P3D versions.
Posted May 4, 2019 10:22 by chris evans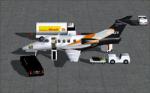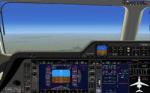 10.59Mb (515 downloads)
FSX PP-XEV Embraer Phenom 100EV AGS V2L. New Animated Ground Servicing. New landing / taxi soft light beams. New 2D panel. (No VC). New spoilers added Interior animations ( Shift+E+2 ). Model design and paint by Camil Valiquette. ( CamSim )
Posted May 3, 2019 14:45 by Camil Valiquette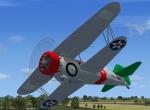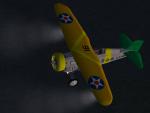 0.92Mb (174 downloads)
FSX/P3D v3,v4 Curtiss Hawk BF2C-1 fix In some flight sim installations there is a problem with the landing light always active and impossible to turn out. This corrects the problem : Replace everything with the new items, put the effects in the effects folder and the fx.landing-light.bmp into the effects/texture folder. The landing lights now work in the normal way (CTRL+l). A.F.Scrub
Posted May 3, 2019 12:12 by A.F.Scrub
69.46Mb (1300 downloads)
FSX/P3D (up to v4.*) Boeing 777-200LR American Airlines Package. Includes Boeing 777 Virtual Cockpit. American Airlines was founded in 1926 and is the world's largest airline. Based at Dallas/Fort Worth International Airport, American currently (May 2019) operate 47 Boeing 777-200, flying to destinations worldwide. This is the FSX native version the Skyspirit Boeing 777-200LR with the FSX native internal B777 model/VC. Compatible with 64bit P3D4 versions. Thank you to Zachary777 for the native conversion. Gauges added by Chris Evans. Added the textures by Will Armour. Tested in P3Dv4.2 and should also work in other P3D up to v4.* & FSX. Edited and packaged by Chris Evans. Added custom B777 sounds. To use FMC - Go to Views - Intrument panel - FMC thanks to Garret Smith. See FMC docs. Fantastic native FSX model by Skyspirit/Project Opensky. Added Jetway exits. Zip preview for images. Prepared, tested and assembled for FSX by Chris Evans.
Posted May 3, 2019 11:46 by chris evans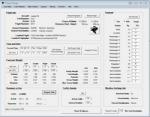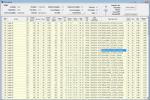 4.07Mb (151 downloads)
P3D FS2004 FSX Flight Analyzer Utility V5.10 Flight Data Recorder - Logbook. NOW also P3D supported. Very easy to use, just make a flight plan in the simulator or in this utility. What this program does: - quickly change the settings of FSX/Fs2004, such as time, date, fuel, weight, traffic etc. - start a failure sytem, such as gear, flaps, engine, etc. - freeze the time, so you can fly in a for everlasting sunset. - runway detecting system to see wich runways are in use. - flight analyzing/data recording from departure to parking at the gate. - When flight analysis is finished you can print a report, the report is automaticly saved as pdf File. - graphical landingchart. - record all your flights - quickly look to your FSX display settings (only FSX) and change them even before the flight simulator is running. - After a flight is finished FsQC saves your flight automaticly as 'FsQC last Flight', so you can continue the next day or hour.
Posted May 3, 2019 06:35 by Evander Tholen
10.38Mb (156 downloads)
FSX Singapore Airlines Airbus A350-900 AGS V6. New Animated Ground Servicing. New static displays. New winglets. New wing root. New landing / taxi soft light beams. New 2D panel (but no VC). Model design and paint by Camil Valiquette.
Posted May 2, 2019 13:09 by Camil Valiquette
68.47Mb (453 downloads)
FSX/P3D Airbus A321-200 TAP Air Portugal Package. Founded in 1946 and based at Lisbon International Airport, TAP Air Portugal is Portugal's flag carrier airline and the country's largest, flying to destinations around Europe as well as North and South America, Africa, Asia, the Middle East and Russia. As of May 2019, TAP operate 4 A320-200, 6 A321NEO with a further 13 on order. Model by Project Airbus. Textures by Eric Hansen. Added the better Thomas Ruth VC with updates by Louis Quintero and Chris Evans. Use FMC under Views/Instrument panel in FSX menu. (FSX : Go to Views -Instrument Panel. P3D: Go to Vehicle - Instrument panel). Added views. Includes A321 checklist. Airbus sounds included. Tested in P3D v4.2 and should be ok in FSX and previous P3D versions. Zip preview for images. Custom packaged by Chris Evans
Posted May 2, 2019 11:15 by chris evans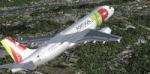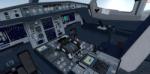 89.88Mb (425 downloads)
FSX/P3D Airbus A320-200 TAP Air Portugal package. Founded in 1946 and based at Lisbon International Airport, TAP Air Portugal is Portugal's flag carrier airline and the country's largest, flying to destinations around Europe as well as North and South America, Africa, Asia, the Middle East and Russia. As of May 2019, TAP operate 20 A320. Added the better Thomas Ruth VC with updates by Louis Quintero and Chris Evans. Use FMC under Views/Instrument panel in FSX menu. (FSX : Go to Views -Instrument Panel. P3D: Go to Vehicle - Instrument panel). Added better views. Model by Project Airbus. Textures by Adam Hamada converted to DDS format. FMC by Garret Smith. Includes A320 checklist by Werner Schott. Airbus sounds included. Tested in P3D v4.2 and should be ok in FSX and other P3D versions. Zip preview for images. Custom packaged by Chris Evans
Posted May 2, 2019 10:40 by chris evans