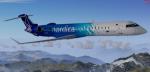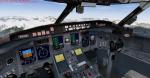 88.33Mb (504 downloads)
FSX/P3D Bombardier CRJ-900 Nordica package. Nordica is Estonia's national airline base at Tallinn Airport. Currently Nordica have 12 CRJ900 aircraft. Project Opensky CRJ-900 2020 FSX native model and VC conversion by Speedbird77. Models by Nicholas Wilkinson/Hiroshi Igami Project Opensky. Flight dynamics Warren C. Daniel. FSX and Prepar3D v5 (and previous) compatible MdlX conversions by Speedbird77. Textured and tested in P3D v5 by Chris Evans. Should also work in FSX and other P3D versions.
Posted Sep 3, 2020 01:08 by chris evans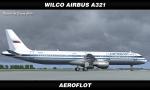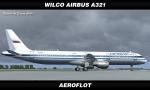 16.23Mb (70 downloads)
FS9/FSX Aeroflot Old Colors txtures for the payware FeelThere Wilco Airbus A321. Repaint by Sergey Gleba. Paint kit by Denis Minaev. Link to my products on SimMarket: http://secure.simmarket.com/paintsim.mhtml
Posted Sep 3, 2020 00:12 by Sergey Gleba aka serg09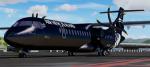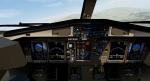 62.53Mb (776 downloads)
FSX/P3D ATR72-600 Air New Zealand 'All Blacks' livery package. New Zealand's flag carrier airline is based at Aukland International Airport and currently have 27 ATR-72 600 with a further 2 on order. Model and VC by Virtualcol. Ex payware. Textured and assembled for P3D v5 and should be ok in FSX and earlier P3D versions by Chris Evans.
Posted Sep 2, 2020 00:26 by chris evans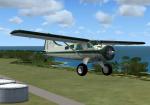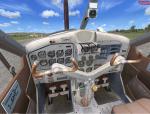 26.67Mb (1310 downloads)
FSX/P3Dv3,v4,v5 DHC-2_Beaver Bigwheels The DHC-2 Beaver was developed in 1947. After a survey of Canada's bush pilots, the need for a rugged, highly versatile aerial truck that could take off and land almost anywhere, carry a half-ton load, and be very reliable, formed the basis of a new specification. Some aircraft where fitted with very big wheels for bush operations. Native FSX/P3Dv3,v4,v5 mdl by A.F.Scrub.
Posted Sep 1, 2020 15:20 by A.F.Scrub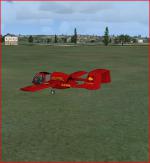 0.65Mb (153 downloads)
Take off in an updated and unusual Edgley Optica from Old Sarum airport and fly to Boscombe Down airport UK. On the way, perform a low level pass over Middle Wallop Army airport and a touch and go at Thruxton.
Posted Sep 1, 2020 13:08 by Don Olsson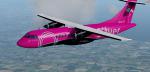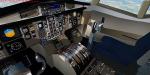 62.22Mb (732 downloads)
FSX/P3D ATR42-600 Silver Airways Package. US airline Silver Airways is based at Fort Lauderdale-Hollywood International Airport, Florida and currently has 6 ATR42-600 and flies to destinations around the USA, Middle America and the Caribbean. Model and VC by Virtualcol. Ex payware. Textured and assembled for P3Dv5 and should be ok in FSX and earlier P3D versions by Chris Evans.
Posted Sep 1, 2020 02:07 by chris evans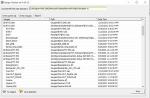 3.56Mb (259 downloads)
Gauge-Checker is a Windows program that verifies the availability of the Microsoft FSX Flight Simulator "gauges" (for the standard type in SimObjects folder: Airplanes, Rotorcraft, etc.) used in this environment. It search for panel.cfg's files and is able to report the full path where the gauge item is stored along with its duplicates, if found. A list of unused gauges is also reported when the user run the program over all the SimObjects folders. The program doesn't perform any operation on the files.
Posted Sep 1, 2020 01:10 by Vincenzo Mercolino - geniX Software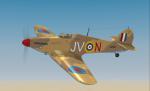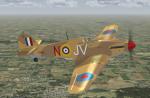 31.25Mb (141 downloads)
FSX OO-HUR textures for Hawker Hurricane Mk1 by Aeroplane Heaven. OO-HUR textures by Gary Harper.
Posted Aug 31, 2020 13:36 by Gary Harper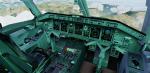 41.78Mb (467 downloads)
FSX/P3D Embraer ERJ-145 (EMB-145) Eastern Airways package. UK airline Eastern Airways is based at Humberside Airport and is a charter airline for passenger and cargo services. Currently Eastern Airways have 2 ERJ145 in their fleet. Project Opensky Embraer ERJ-145 FSX native model and VC. Models: Exteriors by Project Opensky. VC Models by Jacob Kubique and Corey Ford of Project Opensky. XML Coded Animations by Hiroshi Igami of Project Opensky. FSX and Prepar3Dv4 Adaptations by Speedbird77. Textured and tested in P3D v5 by Chris Evans. Should also work in FSX and other P3D versions
Posted Aug 31, 2020 04:57 by chris evans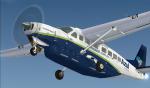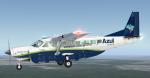 5.91Mb (389 downloads)
Azul Conecta txtures for the default FSX Cessna Caravan. Textures by Captain Foxtrot
Posted Aug 30, 2020 16:05 by Captain Foxtrot