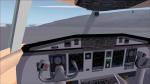 38.30Mb (6 downloads)
FSX Dornier 328 and 328 JET Air Greenland package. This is a fictional livery that was requested on the forums this morning by wtomp. The package contains the 328 and 328JET, and can be installed by dragging the folder into airplanes. Model by Premier Aircraft Design. Assembled and textured for FSX by David Chanter.
Posted Nov 28, 2023 14:33 by David Chanter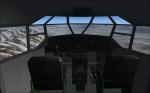 15.31Mb (183 downloads)
FSX Bristol Brabazon BOAC (British Airways) Package. The Bristol Barbazon was a large piston airliner that was designed to fly Transatlantic routes in style, powered by 8 3-blade propellers. It could carry up to 100 passengers, each with a zone the size of a small car, but wasn't commercially successful, as one was produced and it was retired 4 years later. This aircraft (G-HFTY) is completely fictional, because the operating costs of the Brabazon were too high to attract any orders. Model by Jens B. Kristensen, with a fully functional VC and passenger cabin. Textured and Packaged by David Chanter.
Posted Nov 19, 2023 09:24 by David Chanter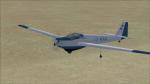 13.44Mb (94 downloads)
FSX Scheibe SF-25C Towplane Package. This addon allows you to replace the default M7 towplane with the Scheibe SF-25C. The aircraft is also flyable, but the lack of gauges and increased power may make it hard to fly. Installation instructions are included. Model and Texture by Wolfgang Piper (fsglider.de). Mod by David Chanter.
Posted Nov 18, 2023 02:44 by David Chanter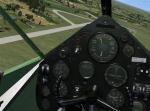 15.00Mb (266 downloads)
FSX De Havilland DH.89a Dragon Rapide BEA package. The De Havilland DH.89 Dragon Rapide is a 1930s short-haul biplane airliner. It had up to 8 seats, and proved to be popular with airlines, as 737 were produced. Some experience flights are available on them nowadays, too. This aircraft (G-AHGD) was delivered to BEA in 1946. Model by DG designs, with a fully functional VC and passenger cabin. Textured and Packaged by David Chanter.
Posted Nov 16, 2023 13:18 by David Chanter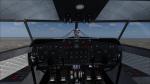 27.57Mb (307 downloads)
FSX Airspeed Ambassador MK2 BEA Package (G-ALZO). The Airspeed Ambassador was designed in 1943 to replace aircraft such as the Douglas DC3, similar to the roll of the Fokker 27. Only 23 were built, and 6 of them were damaged beyond repair in incidents (Mostly during Takeoff and Landing). This aircraft (G-ALZO) was delivered to BEA in November 1952. It moved on to the Royal Jordan Airforce in 1960, then Dan-Air London in 1963. The aircraft is now on display at IWM Duxford (EGSU). This package represents ALZO as if it were painted in BEA's most common livery. Model by Robert Richardson. Textures by David Chanter. Includes a fully functional VC and sounds that suit the engine type.
Posted Nov 14, 2023 01:06 by David Chanter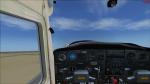 27.50Mb (205 downloads)
FSX Cessna 152 - G-MASS (Premier Flight Training) Package. This is a repaint of the freeware Just Flight Cessna 152 in the livery of G-MASS, a C152 owned by Premier Flight Training (Norwich International Airport's main flying school.) The VC has been modified to look a lot more like that of G-MASS.
Posted Nov 12, 2023 08:50 by David Chanter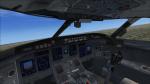 25.26Mb (395 downloads)
FSX Bombardier Dash-8 100 Wideroe package. Wideroe is a Norwegian regional airline, based at Bergen Flesland Airport (ENBR). Their fleet currently has 23 Dash-8 100s. This Aircraft (LN-FVB) was delivered in February 2020. Model by AIG. Dash-8 sounds included. Uses default CRJ-700 VC. Assembled, Made flyable and textured for FSX by David Chanter.
Posted Oct 25, 2023 09:57 by David Chanter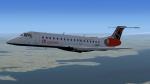 197.01Mb (340 downloads)
This package contains Loganair's current fleet for FSX, organised for quick installation. The package includes the: BN-2 Islander, DHC-6 Twin Otter, Saab 340B, ATR42, ATR72, ERJ145, and ERJ145 Pride Livery. All aircraft feature advanced animations and a fully functional Virtual Cockpit. Models By: PAD, POSKY, Marcel Kuhnt, and Virtualcol. Organised, converted and some repaints by David Chanter.
Posted Oct 15, 2023 08:35 by David Chanter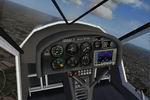 8.39Mb (143 downloads)
The Foxbat is the second aircraft type to join the Maltese Division of ADD Virtual Airline. It has one simple task: To connect Malta to its nearby Islands quickly. It's most common Route is Malta (LMML) to Gozo (LMMG). The Virtual Cockpit features Autopilot and GPS. Model by Horizon Simulation. Repaint by David Chanter for ADD Virtual Airline. Add Virtual Airline: http://addvirtual.rf.gd
Posted Oct 15, 2023 03:37 by David Chanter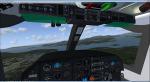 18.24Mb (157 downloads)
The Islander is currently the only aircraft in the Maltese Division of ADD Virtual Airline. It has one simple task: To connect Malta to its nearby Islands quickly. It's most common Route is Malta (LMML) to Gozo (LMMG). Model by Marcel Kuhnt. Repaint by David Chanter for ADD Virtual Airline. Add Virtual Airline: http://addvirtual.rf.gd
Posted Oct 14, 2023 12:26 by David Chanter