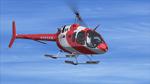 305.03Mb (462 downloads)
Bell 505 JetRanger X expansion pack for FSX. Features 5 models, 5 liveries, specular mapping, bump mapping, virtual cockpit, paint kit, basic G1000 gauges based on FSX default. Uses revised default Bell 206 FDE and stock sounds. Not tested in P3DV4/V5, but should work in those platforms. Requires basepack for panel/gauges, effects and sounds. See enclosed documents for additional credits. By Eagle Rotorcraft Simulations
Posted Jul 25, 2022 14:42 by George Arana
376.21Mb (672 downloads)
Bell 505 JetRanger X for FSX. Features 12 models, 9 liveries, specular mapping, bump mapping, virtual cockpit, basic G1000 gauges based on FSX default. Uses revised default Bell 206 FDE and stock sounds. Pack 2 with additional models and paintkit available separately. Not tested in P3DV4/V5, but should work in those platforms. See enclosed documents for additional credits. By Eagle Rotorcraft Simulations
Posted Jul 25, 2022 14:42 by George Arana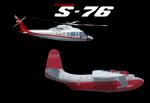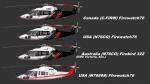 3.07Mb (272 downloads)
This pack represents current and past liveries of Coulson Aviation's "Firewatch76" command helicopters. These helicopters over the years have evolved into carrying FLIR cameras as well as crews being equipped with night vision. Coulson has pioneered night time helicopter firefighting operations, which started with the S76. Coulson's Firewatch76s have been successfully used from North America to Australia. The S76's speed has also allowed it to be used as a lead/spotting platform for Coulson's now retired JRM Martin Mars flying boats. An S76 would routinely follow the Mars every where it went. Making the S76 unique as the only Helicopter to be used alongside a fixed wing platform in this manner. This pack is to be used with the FSX native updated freeware released Nemeth S76 Spirt package by Eagle Rotorcraft. It has not been tested on earlier versions. The pack includes repaints for Canadian, Australian, and USA operations, and a 4th early livery flown on the S76s in the USA. Repaints by Nicholas Mitchell.
Posted Nov 10, 2021 01:13 by Nicholas Mitchell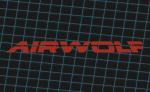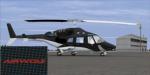 74.92Mb (443 downloads)
Textures + Sound for the Eagle Rotorcraft Simulations Bell 222A For FSX & P3D
Posted Sep 19, 2021 01:54 by BUFSpotter716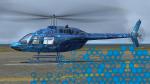 19.79Mb (214 downloads)
Repaint Tech Blue for Default "Bell206B" for Flight Simulator X and Prepar3D Install: copy thr folder "texture.azul-tecnologico" on folder Bell206B, add to aircraft.cfg the next (change XX for the corresponding number) (remember that if you had fsx before you can pass your aircraft and gauges to p3d and use this repaint of the bell206) ((( texture free by juan30005 for FSX - P3D )))
Posted Sep 8, 2021 00:24 by juan30005

423.37Mb (1096 downloads)
This is a modification of ICAROv2.0_SAR AW139 to create the configuration flown by Los Angeles Fire Department. Ships 1-5 are represented along with semi-fictional representation of Miami-Dade Fire Rescue flying the configuration with the simplex model tank. The fantastic model created by ICARO & Carlos Palacio, remains largely unchanged. This version is compatible with FSX and P3D v1-3. Users must download the 2.1 version also here on Simviation for P3Dv4+. All the stock files are included with the aircraft, the only changes I have made are the addition of the Simplex model tank, pond snorkel, 6 repaints, and the different weights for the firefighting variant. Stock model by ICARO and Carlos Palacio. Firefighting variant and 4K repaints by Nicholas Mitchell.
Posted Jul 30, 2021 00:47 by Nicholas Mitchell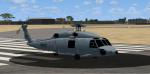 4.57Mb (276 downloads)
Indian Navy SH-60 Seahawk. Model by Jordan Moore
Posted Jun 24, 2021 14:08 by Kalyan Mukherjee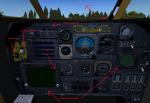 19.16Mb (1062 downloads)
The A129 MANGUSTA is the most advanced combat helicopter currently in service in Western Europe. It was designed to guarantee the maximum operational efficiency and flexibility to perform missions such as anti-tank, escort and armed scout, air support, and air-to-air combat. The A129 MANGUSTA is fitted with the most up-to-date mission equipment packages. Native FSX model, FPS friendly and easy to fly. 3D, Panel and Texture Designer: Giovanni Clemente. Sound set is aliased to the Bell 206B. This is the orginal package. I will post an update to fly this helicopter in 64-bits Prepar3D.
Posted Jun 2, 2021 02:00 by Flanker256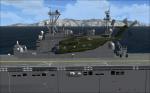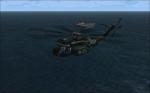 31.48Mb (2020 downloads)
Rory Kelly's H-53E package FSX-P3D native version 2021. Straight out-of-box convert, some quickie skins. It looks great, flys well, easy to hover and sling, has superb deck manners. Basic VC, but the externals are much nicer than I recall. Texture mapping is adequate for repainting. 2 versions - MH-53E and CH_53E. In truth, I like it better than the Nemeth payware offering...have fun
Posted Feb 6, 2021 01:44 by Equis Richard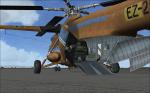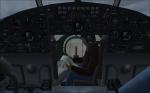 66.70Mb (1428 downloads)
Vlad's 2013 FSX-P3D Mi-6 HOOK 'BFRH' (Bol'shoy grebanyy russkiy vertolet) in FSX native, should be GTG in P3D. New 2013 build. this is a really cool model, probably Vlad's finest work. It's like a locomotive with a dynamic system... See readme file for details, have fun. Spaceba, Vadimir!
Posted Feb 5, 2021 10:14 by Zhirnyy Ublyudok