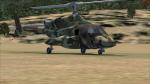 29.15Mb (547 downloads)
New Camouflage textures for the William Roger's Airwolf package previously uploaded by Mark Cranko. Enjoy
Posted Aug 5, 2016 20:30 by Mark Cranko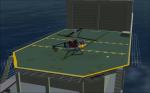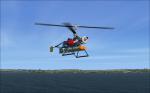 5.15Mb (1023 downloads)
QH-50C Drone, Anti-Submarine Helicopter entered service in 1962-3 as one of the primary ASW weapons aboard Knox class FF's and FRAMII ASW DD's. Updated to FSX native by LLS, model: Lasse Lindh, 2003. Rotor disc's, MK46's,pylons, fiddling and releasable MK46 object, effects controler by LLS
Posted May 26, 2016 06:54 by LLS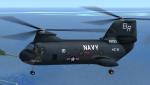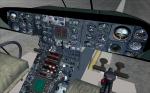 15.44Mb (3578 downloads)
This is an FSX/Acceleration update for the FS2002/2004 Boeing CH-46. The package features a completely reworked and enhanced VC and 2D panel. The gauges are partly default FSX and by other authors. It includes 4 liveries, smoke effect and vc light. Thanks to Rory Kelly for the original model and to Bob Chicilo for his earliar FSX update. Also, thanks to Erwin Welker for his 2D panel he had designed for FS2002 and the added camera views. New reworked and enhanced VC and 2D panel modification for FSX as well as smoke effect and vc light configuration by Michael Pook.
Posted May 21, 2016 13:52 by Michael Pook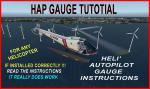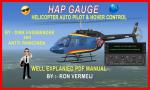 30.47Mb (2136 downloads)
FSX HAP Helicopter Autopilot Gauge for any Helicopter often over looked is this nice Heli Utility enables Hover Control and AP controls for Helicopters of any model. Originally Designed by : Antti Pankensen & Dirk Fassbender Well written PDF Manuals by : Ron Vermeij Must have for Helicopter Pilots !!!
Posted May 18, 2016 07:29 by Jetranger
0.46Mb (528 downloads)
A small file for FSX heli sling loads. Objects placed at the airfields A35 and SRF in British Columbia. Requires FSX Acceleration and the the file FSX_Scar_Creek_Outposts.zip installed from Hovercontrol.com for this to work.
Posted Apr 27, 2016 12:45 by Dave T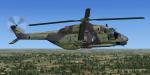 0.75Mb (1565 downloads)
FSX/Acceleration/FS2004/ Helicopter NH-90 in the paint scheme of the German Heer (Army). New MDL with very improved rotors. This NH-90 is my very first helicopter I built. Befor I've used for the rotors the same method as used for fast rotating propellers. After a series of experiments I've learned how to create slowlier rotating main rotors. Replacement files are just for overwriting. Requires NH90Heli_FSX.zip. By Erwin Welker
Posted Apr 5, 2016 04:19 by Erwin Welker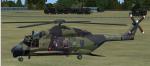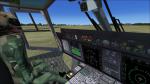 24.89Mb (2732 downloads)
FSX/Acceleration/FS2004/ Helicopter NH-90 in the paint scheme of the German Heer (Army). This modern helicopter from NH-Industries, flown by German, France, Italian and Dutch forces is the very first heli with Fly-by-wire system. The sim model provides a 2D-panel (glasscockpit), a VC and cabin interior with five animated doors. Fourteen cameras shows you the best sides of that rotorcraft. The FSDS 3.5 model with all its features and configuration is made by Erwin Welker
Posted Mar 30, 2016 03:41 by Erwin Welker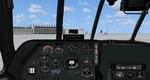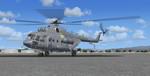 35.19Mb (2573 downloads)
FSX Russian Air Force Mil Mi-171. Model by OAO Russia. Repaint By Mohammad Faali. 2d panel but no VC.
Posted Feb 26, 2016 01:17 by Mohammad Faali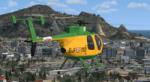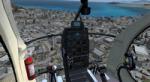 46.00Mb (2226 downloads)
This package contains two MD500D liveries with colors of one of the Italian police: The Guardia di Finanza (GdiF). It also added an autopilot for helicopters and textures have been optimized to reduce the load on FSX. Thanks to Luca Paoloni (MiB) for the liveries. Original model by Nemeth Designs adapted for FSX by NorCal.
Posted Feb 21, 2016 03:18 by Voyager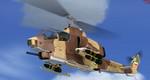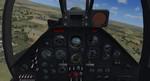 17.77Mb (2224 downloads)
The Iran Army Aviation AH-1J International pained on the ex- payware now freeware Alphasim Super Cobra. Textures By Mohammad Faali.
Posted Feb 4, 2016 07:50 by Mohammad Faali