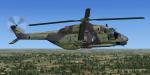 0.75Mb (2130 downloads)
FSX/Acceleration/FS2004/ Helicopter NH-90 in the paint scheme of the German Heer (Army). New MDL with very improved rotors. This NH-90 is my very first helicopter I built. Befor I've used for the rotors the same method as used for fast rotating propellers. After a series of experiments I've learned how to create slowlier rotating main rotors. Replacement files are just for overwriting. Requires NH90Heli_FSX.zip. By Erwin Welker
Posted Apr 5, 2016 04:19 by Erwin Welker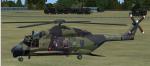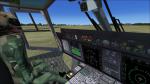 24.89Mb (3752 downloads)
FSX/Acceleration/FS2004/ Helicopter NH-90 in the paint scheme of the German Heer (Army). This modern helicopter from NH-Industries, flown by German, France, Italian and Dutch forces is the very first heli with Fly-by-wire system. The sim model provides a 2D-panel (glasscockpit), a VC and cabin interior with five animated doors. Fourteen cameras shows you the best sides of that rotorcraft. The FSDS 3.5 model with all its features and configuration is made by Erwin Welker
Posted Mar 30, 2016 03:41 by Erwin Welker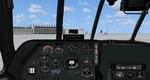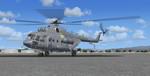 35.19Mb (3390 downloads)
FSX Russian Air Force Mil Mi-171. Model by OAO Russia. Repaint By Mohammad Faali. 2d panel but no VC.
Posted Feb 26, 2016 01:17 by Mohammad Faali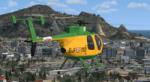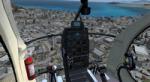 46.00Mb (3112 downloads)
This package contains two MD500D liveries with colors of one of the Italian police: The Guardia di Finanza (GdiF). It also added an autopilot for helicopters and textures have been optimized to reduce the load on FSX. Thanks to Luca Paoloni (MiB) for the liveries. Original model by Nemeth Designs adapted for FSX by NorCal.
Posted Feb 21, 2016 03:18 by Voyager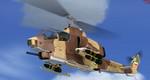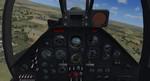 17.77Mb (2912 downloads)
The Iran Army Aviation AH-1J International pained on the ex- payware now freeware Alphasim Super Cobra. Textures By Mohammad Faali.
Posted Feb 4, 2016 07:50 by Mohammad Faali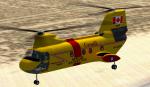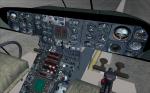 8.72Mb (3507 downloads)
This is an FSX/Acceleration update for the FS2002/2004 Boeing CH-113. The package features a completely reworked and enhanced VC and 2D panel. The gauges are partly default FSX and by other authors. It includes 2 textures as well as new smoke effect. Thanks to Rory Kelly for the original model and to Shane Strong for his FS2004 update and new textures as well as to Erwin Welker for his updated 2D panel for FS2002. New reworked VC and 2D panel modification for FSX as well as smoke effect by Michael Pook.
Posted Oct 13, 2015 08:38 by Michael Pook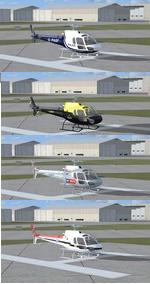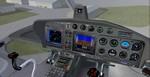 34.07Mb (4502 downloads)
AS350 Ecureuil/Squirrel/AStar UK pack. Includes - Sky News, Metropolitan (London) Police, Northumberland Police and RAF Queens VIP Transport. Includes VC. High quality model and VC by Tamas and Peter Nemeth. I included the textures by Josh Moody, Andy Nott, Dave Torkington. FSX upgrade panel files included from NorCal and Yiannis Katehis Tsetsas Custom packaged with FSX texture conversions and alphas added by Chris Evans
Posted Oct 6, 2015 06:28 by chris evans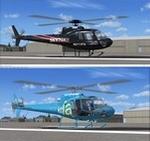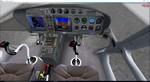 27.14Mb (2850 downloads)
AS 350 AStar/Squirrel KTLA-TV 5 Los Angeles and KTTV-TV Fox 11 Los Angeles "SkyFox" new twin pack for FSX. Includes VC. High quality model and VC by Tamas and Peter Nemeth. AS350 Squirrel/Ecureuil sounds included with the great textures by David Kissling. FSX upgrade panel files included from NorCal and Yiannis Katehis Tsetsas. Custom packaged with further FSX conversions by Chris Evans
Posted Oct 1, 2015 06:30 by chris evans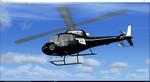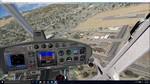 23.19Mb (1345 downloads)
AS350 Astar/Ecureuil/Squirrel Oklahoma Highway Patrol for FSX. Includes VC. Model and VC by Tamas and Peter Nemeth. I included the textures by Lloyd Horton. FSX upgrade files included from Yiannis Katehis Tsetsas. Custom packaged with FSX conversions by Chris Evans
Posted Sep 29, 2015 14:15 by chris evans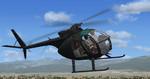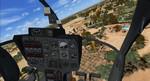 7.29Mb (3036 downloads)
FSX Hughes MH-6C "Vee Tail" Only used by the 160th Special Operations Aviation Regiment to train future A/MH-6J "Little Bird" pilots. Called "Vee Tails" due to the origional OH-6A style tail. This model has VC and some extra gauges. Removed 'too low flaps' sound. Changed tail rotor texture. Model FS2004 created by Tim Conrad. Mods by Chris Evans
Posted Sep 27, 2015 11:32 by chris evans