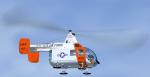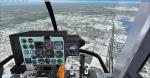 54.03Mb (3281 downloads)
This is an update to the Paul Dee FS2004 Kaman HH43F. Included are Six additional textures and models by Mick Morrissey, the panels are updated with XML gauges replacing the gau files, there are nine models and ten textures with thumbnails. 2D and VC panels included.
Posted Mar 23, 2015 23:26 by Michael E. Roberts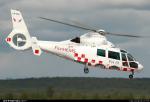 3.88Mb (1419 downloads)
Finnish rescue helicopter FH51. Its base is located in Rovaniemi, Finland. FH51 is made to rescue people around Finnish lapland. Textures only for the default FSX Acceleration EH-101
Posted Feb 22, 2015 10:32 by Paavo Ojala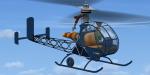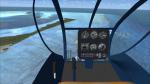 15.51Mb (2386 downloads)
Sud-Ouest S.O.1221 Djinn v2 by Lasse Lindh modified to work in FSX (Acceleration) All credits go to the original makers
Posted Dec 25, 2014 03:29 by Raoul de Miranda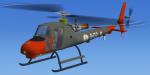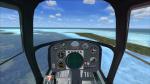 12.81Mb (1550 downloads)
Agusta A.106 with skids and floats v2 by Lasse Lindh modified to work in FSX (Acceleration) All credits go to the original makers
Posted Dec 24, 2014 19:25 by Raoul de Miranda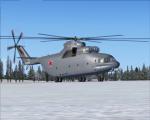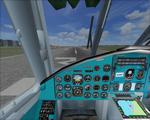 35.77Mb (7782 downloads)
Mil Mi-26 Russian Air Force. The Mil Mi-26 given the product code izdeliye 90, is a Russian heavy transport helicopter. In service with civilian and military operators, it is the largest and most powerful helicopter to have gone into production. Model by Alphasim. Panel updates by Michael Pook. Textures by unknown. Panel and fixes by Nic Neveu
Posted Dec 5, 2014 03:23 by Nicolas Neveu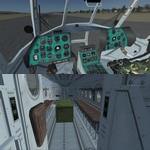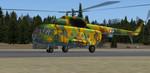 104.41Mb (7838 downloads)
The Mil Mi-8/Mi-17 Package. This is a Russian helicopter in production at two factories in Kazan and Ulan-Ude. It is known as the Mi-8M series in Russian service. It is a medium twin-turbine transport helicopter. There are also armed gunship versions. Liveries include Soviet, Russian Poland, Lithuania, Ukrain, UN, Croatia, Hungary, Czech, Kazakstan, Slovak. Model by Vladimir Zhygulskiy. Updated for FSX.
Posted Nov 29, 2014 07:30 by uploader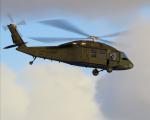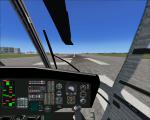 30.89Mb (16417 downloads)
5 US Army liveries. The Sikorsky UH-60 Black Hawk is a four bladed, twin-engine, medium-lift utility helicopter manufactured by Sikorsky Aircraft. Sikorsky submitted the S-70 design for the United States Army's Utility Tactical Transport Aircraft System. Original FS9 model by Hovercontrol/Jordan Moore
Posted Nov 20, 2014 04:12 by uploader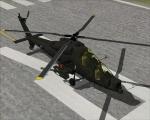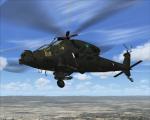 10.60Mb (3403 downloads)
The Agusta A129 Mangusta is an attack helicopter originally designed and produced by Agusta. It has the distinction of being the first attack helicopter to be designed and produced wholly in Europe. Has 2d panel (No VC!). Original model by Giovanni Clemente. Textures by unknown.
Posted Nov 16, 2014 12:06 by uploader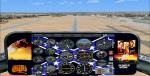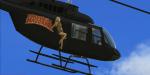 45.01Mb (716 downloads)
If you'er a Dukes of Hazzard fan then this one is for you. Its not based on the origanal TV series but the 2005 movie The Dukes of Hazzard with Johnny Knoxville, Seann William Scott and Jessica Simpson. This is a repaint of the default Bell 206B Helicopter and it comes in 2 textures Orange and Black. Model included. The 2D Panel and textures were done by Mark Cranko
Posted Nov 11, 2014 11:46 by Mark Cranko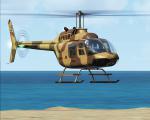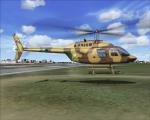 6.02Mb (982 downloads)
Islamic Republic Of Iran Army Aviation textures for the default FSX Bell 206. Textures by unknown.
Posted Oct 31, 2014 11:08 by uploader