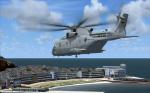 0.41Mb (895 downloads)
Please read readme.txt file. There was a mistake in the texture file, please replace it, sorry. By Randolph Windler
Posted Jun 28, 2014 07:36 by Randolph Windler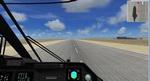 0.23Mb (1101 downloads)
This adds a look-down camera to the FSX Acceleration default EH101 helicopter. You can now see what is directly below the aircraft, always a blind spot on this helo. It also adds an radio altimeter readout and cross hairs for pinpoint landings. This is a brilliant Rob Barendregt gauge,originally made for the V22 Osprey and the BA609 tiltrotor aircraft, which l have slightly modified(with his permission). by Carl Vokes
Posted Jun 27, 2014 06:25 by carl vokes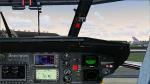 4.79Mb (1647 downloads)
FS2004/FSX Fix for the upgrade of the Aerospatiale/Eurocopter Super Puma from Pierre Marchadier. Missing gauges included and FS9 sound- and texture problems solved. Sorry for inconvinience. Erwin Welker
Posted Jun 27, 2014 00:11 by Erwin Welker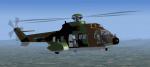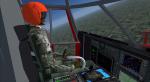 37.44Mb (4593 downloads)
FS2004/FSX Upgrade for all four versions of the Aerospatiale/Eurocopter Super Puma from Pierre Marchadier. The upgrade provides a non functional VC with added views for FSX (Interior and external views) and panel- and cabin views for FS2004. Now you can see in both simulators the cockpit with Co-Pilot and the cabin. Machine gun effects are configured for the "Pirate" version. Configuration by Erwin Welker
Posted Jun 26, 2014 04:27 by Erwin Welker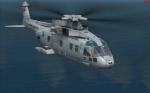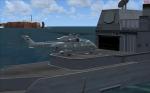 2.64Mb (1662 downloads)
FSX German Navy Agusta Westland EH-101. A military EH101. This is a fictional repaint (textures only) package for the default FSX Acceleration Agusta EH-101. These textures represent a navy scheme of German Marine. By Randolph Windler
Posted Jun 24, 2014 14:59 by Randolph Windler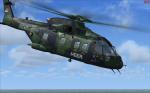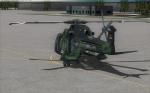 2.62Mb (1377 downloads)
FSX German Air Force Agusta Westland EH-101. A military EH101. This is a fictional repaint (textures only) package for the default Agusta EH-101. These textures represent a tan scheme of German HEER. By Randolph Windler
Posted Jun 24, 2014 14:52 by Randolph Windler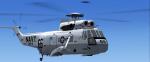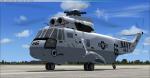 1.75Mb (1643 downloads)
This is a texture for the Mike November "MN Sea King Package", I used photographs of the Apollo 11 recovery as my guide. This Sh-3D Sea King is repainted as Ship 66 SN:152711 the way it was painted during the Apollo 11 recovery on 24 July, 1969. "66" was stationed on the USS Hornet.
Posted Jun 22, 2014 22:19 by Michael E. Roberts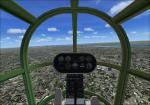 13.18Mb (2110 downloads)
This is an update to the Greg Pepper FS2002 USN HO2S-1 / HO3S-1G "Dragonfly". Both the 2D an VC panels have FSX friendly gauges, includes the FSX Helicopter Radial Engine Sound Update, has seven textures by various authors with thumbnails, Textures are for: the U.S. Army, Coast Guard, Navy, the Luxembourg Navy, South African Air Force, British European Airways, and Bush Flying Unlimited. Package has both 2D and VC panels.
Posted Jun 15, 2014 19:33 by Michael E. Roberts

2.88Mb (931 downloads)
This is a fix for the Shawn Lund "FS2004 X-49A Speedhawk U.S. Army Experimental" to make it FSX compatible. Included are: the UH-60 Panel & Update to give it the original panels (VC and 2D), Updated CFG to remove the non-existent vertical fin strobe, and thumbnail for the texture.
Posted Jun 13, 2014 07:18 by Michael E. Roberts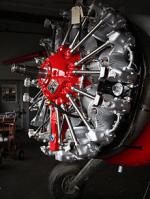 1.93Mb (1285 downloads)
This is an update to the H-21 sound file. It no longer cranks every 30 seconds when in outside views. It is great for radial engine helicopters like the Piasecki H-21, Sikorsky CH-34, S-55, S-58, and Mil MI-4.
Posted Jun 12, 2014 11:54 by Michael E. Roberts