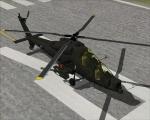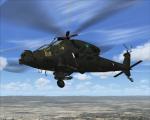 10.60Mb (3635 downloads)
The Agusta A129 Mangusta is an attack helicopter originally designed and produced by Agusta. It has the distinction of being the first attack helicopter to be designed and produced wholly in Europe. Has 2d panel (No VC!). Original model by Giovanni Clemente. Textures by unknown.
Posted Nov 16, 2014 12:06 by uploader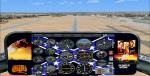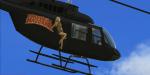 45.01Mb (789 downloads)
If you'er a Dukes of Hazzard fan then this one is for you. Its not based on the origanal TV series but the 2005 movie The Dukes of Hazzard with Johnny Knoxville, Seann William Scott and Jessica Simpson. This is a repaint of the default Bell 206B Helicopter and it comes in 2 textures Orange and Black. Model included. The 2D Panel and textures were done by Mark Cranko
Posted Nov 11, 2014 11:46 by Mark Cranko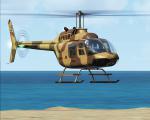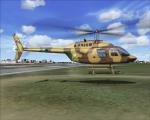 6.02Mb (1030 downloads)
Islamic Republic Of Iran Army Aviation textures for the default FSX Bell 206. Textures by unknown.
Posted Oct 31, 2014 11:08 by uploader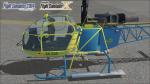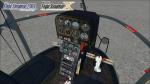 9.12Mb (1476 downloads)
Helicopters.cl textures for the Aerospatiale SA315 B LAMA - by Peter Salzgeber updated for FSX by Danny Garnier.
Posted Sep 11, 2014 13:00 by juan30005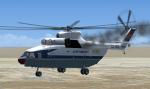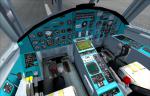 20.06Mb (5417 downloads)
This is a panel update for the Mil Mi 26 helicopter, recently uploaded by Mohammad Faali. It corrects the faulty VC, which didn't have any functional gauges and features a 2D (originally by Vladimir Zhyhulskiy), which now matches the VC. It also includes smoke effect. Original model by Alphasim, new VC and 2D panel configuration and new smoke effect by Michael Pook.
Posted Aug 31, 2014 07:59 by Michael Pook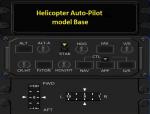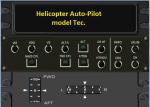 0.66Mb (10603 downloads)
This package includes 2 models of autopilot for helicopters This includes installation instructions in Italian and English a video (YouTube) to learn how to use the autopilot. -- Italian -- Questo pacchetto comprende 2 modelli di autopilota per elicotteri Sono incluse le istruzioni per l'installazione in Italiano e inglese e un video (YouTube) per imparare ad usare l'autopilota.
Posted Aug 24, 2014 03:44 by Voyager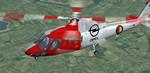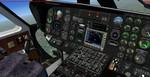 43.01Mb (9932 downloads)
Sikorsky S76 Helijet Feyenoord Rotterdam Package. Ex payware model from Nemeth Designs. Working VC. 2 textures set. High quality model. High quality textures from Mathieu Vos. Panel Textures, VC edited for FSX by Danny Garnier. Only tested in FSX Acceleration.
Posted Aug 3, 2014 06:52 by Garnier Danny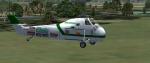 0.48Mb (329 downloads)
Textures only for Paul Bradshaw's CH-34 Choctaw updated package in OReilly Auto Parts livery.
Posted Jul 13, 2014 22:12 by Lloyd Horton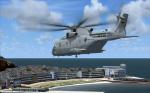 0.41Mb (917 downloads)
Please read readme.txt file. There was a mistake in the texture file, please replace it, sorry. By Randolph Windler
Posted Jun 28, 2014 07:36 by Randolph Windler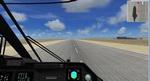 0.23Mb (1169 downloads)
This adds a look-down camera to the FSX Acceleration default EH101 helicopter. You can now see what is directly below the aircraft, always a blind spot on this helo. It also adds an radio altimeter readout and cross hairs for pinpoint landings. This is a brilliant Rob Barendregt gauge,originally made for the V22 Osprey and the BA609 tiltrotor aircraft, which l have slightly modified(with his permission). by Carl Vokes
Posted Jun 27, 2014 06:25 by carl vokes