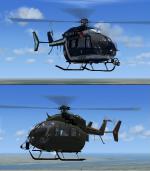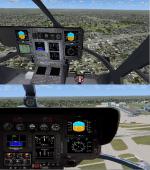 71.85Mb (13436 downloads)
Eurocopter EC-145/UH-72A Lakota Updated Package. This is an attempt to produce the US Army's UH-72A Lakota using a GMAX Eurocopter EC-145. I ran into a number of limitations, including the painting of the skid supports, various scoops and antenna and the wire cutter braces that I could not paint. An attempt to contact the author in the read me failed due to a bounce email, so this is unfortunately all I could do with my limited experience. Also, there is no paint kit that I could find, stripping the original Swiss markings off and redoing the panel lines was somewhat labor intensive. There are no know issues with this helicopter, it flies very nicely and will be a great addition to anyones military inventory. Model by Laurent Hadorn. Updated by Michael Roberts
Posted May 11, 2014 01:00 by Michael E. Roberts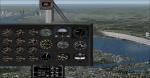 12.43Mb (2909 downloads)
This is an update to the Mick Posch FS2004 USAF Piasecki H-21C Helicopter. The 2D panel has been re-gauged for FSX using a photo of an actual H-21 instrument panel. This package includes ten (four Air Force, three Army, and three Navy) textures, with thumbnails, by various authors. 2D panel only, no VC panel.
Posted Apr 15, 2014 19:53 by Michael E. Roberts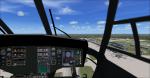 2.90Mb (2483 downloads)
This is the original panel with the FSX version gauges for the Hovercontrol/Jordan Moore UH-60 BlackHawk Package, 2D and VC panel. Also includes AIR and CFG files update.
Posted Apr 12, 2014 20:10 by Michael E. Roberts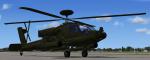 1.85Mb (4038 downloads)
This is a repaint of the Tom Woods and Mark Adams FS2004/FSX USAF AH-64D Apache Longbow for the Army, and includes new sounds.
Posted Apr 12, 2014 17:34 by Michael E. Roberts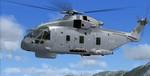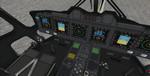 20.14Mb (13447 downloads)
Virtavia Westland Merlin for FSX/P3D. The Agusta Westland AW101 is a medium-lift helicopter used in both military and civil applications. It was developed by joint venture between Westland Helicopters in the UK and Agusta in Italy in response to national requirements for a modern naval utility helicopter; until 2007, the aircraft had been marketed under the designation EH101. Features - 1) Animations Crew entry : shift-e Cargo door : shift-e-2 Toggle crew figures : ctrl-W (water rudder command) Open rear ramp (HC.3) : Tailhook - T key Dipping Sonar probe (HM.1) : Tailhook - T key. Features VC, multiple liveries and interior cabin. Ex payware from Virtuavia
Posted Apr 12, 2014 06:53 by virtuavia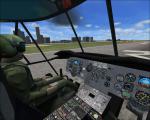 15.05Mb (9994 downloads)
Islamic Republic of Iran Army Aviation (IRIAA) Boeing CH-47C Chinook. Original by By Tom Woods and Mark Adams. Includes basic FSX VC.
Posted Mar 10, 2014 00:44 by Mohammad Faali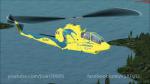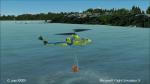 14.78Mb (2446 downloads)
AH 1 Cobra Helicopters.cl SpA. Original model by Alphasim. Textures by Juan. Includes VC.
Posted Mar 3, 2014 22:06 by juan30005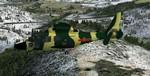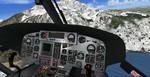 18.81Mb (6399 downloads)
The Harbin Z-9 is a Chinese military utility helicopter. It is a license-built version of the French Eurocopter AS365 Dauphin, and is manufactured by Harbin Aircraft Manufacturing Corporation. Adapted from the original Dauphin by Antti Pankkonen. Textures by Mohammad Faali.
Posted Mar 3, 2014 19:22 by Mohammad Faali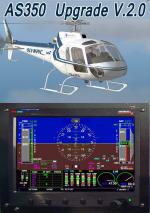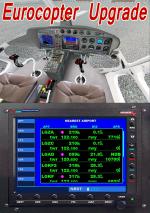 8.50Mb (4600 downloads)
FSX Acceleration upgrade V.2.0 of Eurocopter AS350 for the Tamas & Peter Nemeth AS350 models. As I promised in the original upgrade package I have finished my new Primary Flight Display that is now fully functional with Autopilot readouts and all engine and directional gauges working. There is also a new main rotor texture that fixes the four blade look into the correct 3 blade as it should be and a texture fix for the second repaint of Olympic stripes repaint, that ads a belly id of the SX-HFA. You will need my original upgrade package for this(AS350OLY.zip) Tested in Acceleration X. Installation instructions included. By Hellenic Aircraft /Yiannis Katehis Tsetsas.
Posted Feb 7, 2014 16:55 by YIANNIS KATEHIS TSETSAS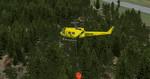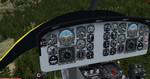 7.13Mb (2348 downloads)
Bell 205 CONAF (Corporacion Nacional Forestal) (Chile national Forest Service). Original bambi bucket model by Jordan Moore and textures by juan30005
Posted Jan 14, 2014 23:12 by juan30005