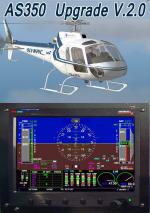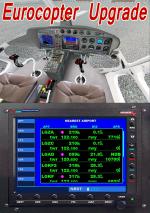 8.50Mb (4479 downloads)
FSX Acceleration upgrade V.2.0 of Eurocopter AS350 for the Tamas & Peter Nemeth AS350 models. As I promised in the original upgrade package I have finished my new Primary Flight Display that is now fully functional with Autopilot readouts and all engine and directional gauges working. There is also a new main rotor texture that fixes the four blade look into the correct 3 blade as it should be and a texture fix for the second repaint of Olympic stripes repaint, that ads a belly id of the SX-HFA. You will need my original upgrade package for this(AS350OLY.zip) Tested in Acceleration X. Installation instructions included. By Hellenic Aircraft /Yiannis Katehis Tsetsas.
Posted Feb 7, 2014 16:55 by YIANNIS KATEHIS TSETSAS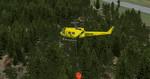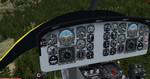 7.13Mb (2265 downloads)
Bell 205 CONAF (Corporacion Nacional Forestal) (Chile national Forest Service). Original bambi bucket model by Jordan Moore and textures by juan30005
Posted Jan 14, 2014 23:12 by juan30005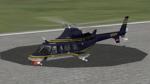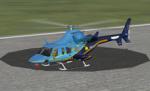 0.12Mb (1206 downloads)
Additional views ( defined by camera definitions in the aircraft.cfg file ) for the beautiful Gmax Bell 430 model by Alan Devins and Rory Kelly. Additional work by Keith Devins, Brian McIntyre, George Arana, Lynn Rogers, and Zack Schwendenman. Updated first by Ben Batey and second by Michael E. Roberts. Required package : "Bell 430 Updated package". 1 set of definitions for both models : Wheels and Skids. 9 cameras pointing at the aircraft and 3 additional cameras inside. See Read me.txt file for very easy installation procedures. Also included is a text file that contains the new camera definitions. Finally, two pdf documents for more info about my packages. Enjoy !
Posted Jan 14, 2014 19:13 by Marc Renaud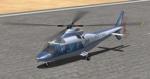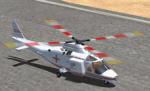 0.13Mb (1577 downloads)
Additionnal views ( defined by camera definitions in the aircraft.cfg file ) for the great Gmax model of the Agusta A109a by Alan Devins. For use with the "FSX Gmax Agusta 109 (A109) Package" updated by Danny Garnier. See this package description ( or intro ) for list of credits please. Also install the "Gmax 109A Update" by Crazieman. Includes 2 textures by Owen Young. 7 cameras around the helicopter and 2 additional VC views. See Read me.txt file for very easy installation procedures. See Camera definitions.txt for the new camera definitions.
Posted Jan 12, 2014 18:16 by Marc Renaud
4.07Mb (279 downloads)
Oklahoma Highway Patrol textures for the default FSX Bell 206B. Enjoy and Happy flying
Posted Jan 4, 2014 22:50 by lloyd hortpm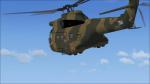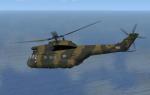 2.44Mb (1804 downloads)
SAAF Textures only for the UKMil Westland Puma
Posted Dec 29, 2013 15:53 by WVisagie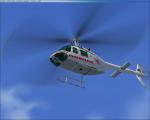 2.62Mb (287 downloads)
Fictional textures for the default FSX Bell-206 in the colors of the former East German airline "Interflug".
Posted Nov 7, 2013 09:50 by B.Plath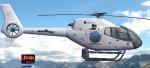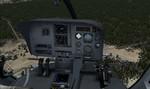 27.76Mb (7451 downloads)
Eurocopter EC120 - Parque nacional Aconcagua. Original model by Nemeth Designs. Textures by Juan 2005.
Posted Nov 2, 2013 18:35 by juan30005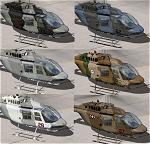 17.15Mb (3554 downloads)
This is a package of seven add on militarized repaints for the default Bell 206. The schemes include arctic, desert, gray and black camo of US Military as well as 2 aircraft in the blue RAF camo, and an additional desert camo of the RAAF of Australia. By Jason L. Terry
Posted Nov 1, 2013 05:35 by Jason L. Terry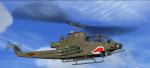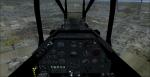 25.19Mb (7919 downloads)
Bell AH-1 Cobra Updated package for FSX. I updated the BoHyun Kim FS 2004 AH-1S Cobra by replacing non FSX compatible gauges, replacing the 2D panel bitmap with the Tony Smith bitmap, and adding textures from various authors. Seven textures total, two Marine, two Army, South Korea, Israel, and Japan. Has both 2D and VC panels.
Posted Oct 11, 2013 10:16 by Michael E. Roberts