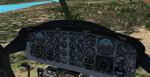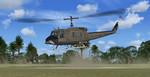 21.69Mb (12103 downloads)
FSX Bell Huey Package with FSX updated panel. Bell UH-1 "Huey" The most famous helicopter in the world is the Bell UH-1 Iroquois, most commonly referred to as the "Huey." The Huey, which first flew in 1956, serves in front-line service in the U.S. military and the militaries of many nations and will continue to do so for many years to come. It earned its fame during the Vietnam War. Features REAL HUEY SOUND Firing guns ( no gun sound). FS9 model designed by Jordan Moore" Texturing by Deane Baunton sound by by Martoni. Effects by Kim, "Zeki" BoHyun. Original updates by Norcal. Added extra views by Marc Renaud. Panel and FSX updates by Danny Garnier.
Posted Oct 11, 2013 06:27 by GARNIER D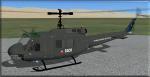 4.28Mb (4181 downloads)
Bell Huey Fuerza Aerea de Chile (FACH). The Bell UH-1 Iroquois (unofficially Huey) is a military helicopter powered by a single, turboshaft engine, with a two-bladed main rotor and tail rotor. Model by Jordan Moore. Textures by Juan30005
Posted Oct 10, 2013 16:57 by juan30005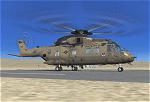 4.23Mb (1611 downloads)
This is a repaint (textures only) package for the default Agusta EH-101. These textures represent a tan desert scheme based at the Aeroworks Echo Canyon Facility in Nevada, and are released to complement the Railroad Valley 2013 scenery. By Jason L. Terry.
Posted Sep 28, 2013 01:58 by Jason L. Terry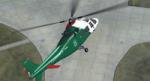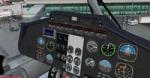 31.92Mb (2536 downloads)
Agusta A-109 Carabineros de Chile. Model, Panel, Sounds and Flight Dynamics by Alan Devins. Repaint by Juan Pablo
Posted Sep 26, 2013 01:40 by juan pablo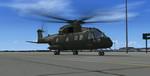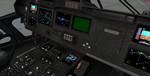 119.62Mb (14146 downloads)
AgustaWestland EH101v2 Complete Aircraft The EH101 one of the world's best helicopters, but Microsoft did not put much effort into this model and it lacked a lot of stuff. I have reworked many areas of the helicopter to make it more like the real world aircraft. 1. Reworked the aircraft configuration flight dynamics to stabilize the engine surging that occurs with the default aircraft. 2. Reworked the air file to make the aircraft handle more realistically. 3. Added a couple of landing lights on the rear struts found on the Asian and S.O.P. operators of aircraft. 4. Added heat and exhaust effects to all three engines. 5. Added new reflective strobes that double flash off body of aircraft. 6. Added two working radars that will track aircraft. 1st the Pilots radar has tracking for aircraft only. 2nd the Co-Pilots Radar has tracking for airports, land mass terrain following, aircraft, NDB's, VOR's, airport I.D. 7. Added Radar controls for both systems within the VC. 8. Added easy to read MFD and PFD screens 9. Moved engine read gauges to lower level 10. Added Helmet Mount Display (HMD or HmountD) with mouse clickable switches with groundspeed that will read in negative (reverse) flight and useable timer. 11. Added radios (Default Extra 300) 12. Added pop up GPS 13. Added pop up door control gauge, for quick access to aircraft. 14. Added pop up light switch. 15. Added switch-able vocal ground proximity warning system with fire alert, rotor low / high alert, under carriage alert, altitude alert 16. Added auto-hover gauge. 17. Added pop-up radar control for ground track system.
Posted Aug 20, 2013 03:21 by uploader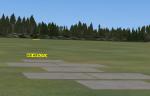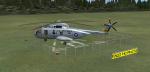 223.37Mb (1780 downloads)
Navy OLF located in Beulah Florida near Pensacola, with helicopter practice areas and emergency scenes. Includes ILS to a helipad.
Posted Aug 14, 2013 14:26 by BigDawg 205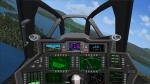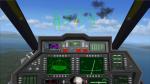 14.32Mb (3072 downloads)
FSX and FS2004 2D-panels and features for RAH-66 Comanche attack helicopter. The FS2004 version with the fSX-updates from Gernot W. Rueppel are required. My features provides 2D-panels for the pilot and the gunner, improved airfiles, weapon effects and for FSX only seven camera views. Panelconfiguration by Michael Pook, bitmaps and camera- and weapon-configuration by Erwin Welker.
Posted Aug 14, 2013 05:59 by Erwin Welker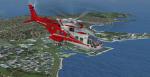 4.23Mb (1019 downloads)
Red Airlines paint for default EH-101 FSX
Posted Aug 4, 2013 12:42 by Bigdog2995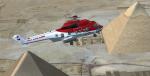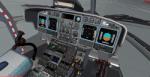 41.11Mb (6683 downloads)
Red Airlines Eurocopter AS332 with VC for FSX. From Dirk Fassbender and Hauke Keitel's awesome model
Posted Aug 4, 2013 02:44 by Bigdog2995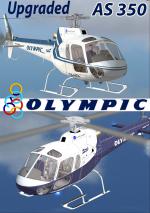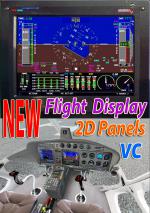 31.56Mb (9963 downloads)
FSX Acceleration upgraded package of Olympic Aviation Aerospatiale/Eurocopter AS350 helicopter SX-HFA in two liveries. The types 350/B/BA and 355F were in service with the company from 1982 to 1994. I realy don't know where to start here, because in this upgrade everything is new. From the virtual cockpit to my new PFD (Primary Flight Display)/GPS/Radios and Simcontrol and a fully working Autopilot with hover control. New camera views and the 2D panel is also revised. The model has custom sound all animated parts and opens all 4 exits and a very well made animated pilot. All the features of a payware for free. The exterior is now highly detailed in high gloss 2048px textures. Historical photos of the Olympic fleet in the package. This Excellent model was made by Tamas & Peter Nemeth. Tested in Acceleration X. Livery and upgrades by Hellenic Aircraft /Yiannis Katehis Tsetsas.
Posted Jul 11, 2013 14:40 by YIANNIS KATEHIS TSETSAS