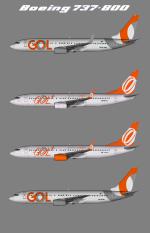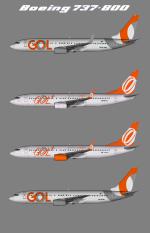 2.19Mb (47 downloads)
FS9/FSX AIA Boeing 737-800 GOL Linhas Aereas new colors livery. Texture only for AI Aardvark model. Repaint by Rafael Matias
Posted Feb 20, 2021 10:52 by Rafael Matias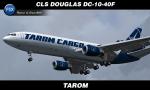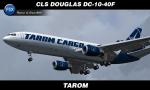 46.31Mb (38 downloads)
CLS DC-10-40F Tarom textures. Repaint by Sergey Gleba aka serg09. Link to my products on SimMarket: http://secure.simmarket.com/paintsim.mhtml
Posted Jan 21, 2021 11:51 by Sergey Gleba aka serg09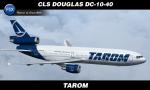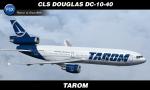 46.42Mb (41 downloads)
CLS DC-10-40 Tarom textures. Repaint by Sergey Gleba aka serg09. Link to my products on SimMarket: http://secure.simmarket.com/paintsim.mhtml
Posted Jan 21, 2021 10:40 by Sergey Gleba aka serg09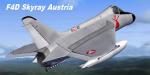 0.62Mb (23 downloads)
An updated version of the fictional repaint of the Virtavia F4D Skyray in Austrian Air Force colors. Based on the Eurofighter scheme.
Posted Jan 18, 2021 01:31 by Georg Tscherne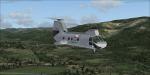 0.32Mb (25 downloads)
A fictional repaint for the Virtavia CH-46 Sea Knight in Austrian Air Force colors
Posted Jan 18, 2021 01:29 by Georg Tscherne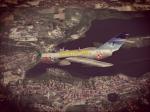 1.78Mb (47 downloads)
Polish Air Force no.1717 textures for the payware Bear studios Mig 17. Texture by Voiteh.
Posted Jan 7, 2021 01:15 by Voiteh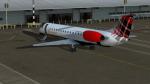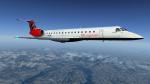 29.12Mb (42 downloads)
Loganair Embraer ERJ145LR 4K HD textures for the payware ERJ v2 by Feelthere/Wilco. Textures only
Posted Dec 31, 2020 00:10 by Kelvin Keeble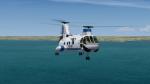 1.89Mb (103 downloads)
FSX Boeing/Vertol CH-46 Sea Knight Pan Am livery for the payware CH-46 by Virtavia. Maybe not 100% accurate but I'm okay with it. To add this livery to your aircraft see the aircraft_cfg.txt. Livery has been tested in FSX and P3Dv4.5 (should work as well in P3Dv3). For a FSX/FSX-SE native release of the model please visit: https://secure.simmarket.com/virtavia-ch-46-sea-knight-fsx-steam-edition-(fr_9391).phtml See zip file for screenshots.
Posted Dec 29, 2020 09:45 by Flanker256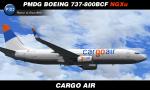 68.89Mb (32 downloads)
PMDG Boeing 737-800BCF NGXu in Cargo Air livery. Textures in UHD format only for new payware PMDG model. Description and installation in Readme file. Repaint by Sergey Gleba aka serg09. Link to my products on SimMarket: http://secure.simmarket.com/paintsim.mhtml
Posted Dec 17, 2020 04:34 by Sergey Gleba aka serg09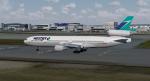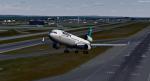 4.57Mb (89 downloads)
Fictional repaint of the SkySim MD11v2.2. Used in P3Dv4.5 and tested in P3Dv3
Posted Nov 28, 2020 04:26 by Ash Oxley