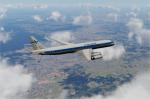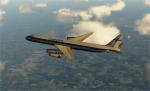 12.13Mb (18 downloads)
Finnair textures for the payware Justflight DC8-62. Texted in P3D V4 & V5. Not tested in FSX.
Posted Aug 5, 2022 00:24 by Norberto Febles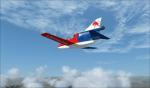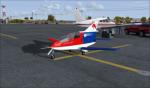 1.01Mb (32 downloads)
This is a repaint of the Iris BD5J Microjet. You will require the original aircraft from Iris Simulation. A Tribute to the "Red Bullet"
Posted Aug 4, 2022 01:02 by W VIsagie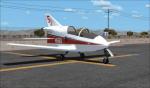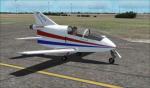 2.21Mb (19 downloads)
50 years ago, a fighter jet-like tiny home built plane took to the sky. The Bede BD-5 is remembered for its dazzling looks and aerobatics. Requires the payware Iris Simulation and thanks to them for this beautiful aircraft.
Posted Aug 2, 2022 00:12 by W Visagie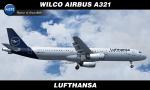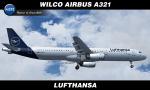 14.74Mb (26 downloads)
FS9/FSX Wilco Airbus A321 in Lufthansa new livery. Textures for payware FeelThere Wilco model. Description and instruction in the archive. Repaint by Sergey Gleba. Paint kit by Denis Minaev | Sergey Gleba. Link to my products on SimMarket: http://secure.simmarket.com/paintsim.mhtml
Posted Jul 29, 2022 01:03 by Sergey Gleba aka serg09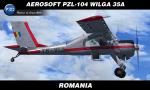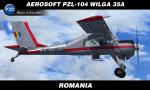 30.56Mb (34 downloads)
FSX/P3D Aerosoft PZL-104 Wilga 35A in Romania Silver "YR-VIJ" livery. Textures for freeware Project Opensky Boeing 747SP model. Description and instruction in the archive. Repaint by Sergey Gleba. Link to my products on SimMarket: http://secure.simmarket.com/paintsim.mhtml
Posted Jul 25, 2022 14:07 by Sergey Gleba aka serg09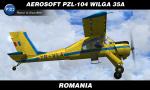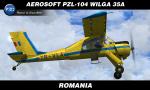 32.31Mb (48 downloads)
FSX/P3D Aerosoft PZL-104 Wilga in Romania Yellow "YR-VLA" livery. Textures for freeware Project Opensky Boeing 747SP model. Description and instruction in the archive. Repaint by Sergey Gleba. Link to my products on SimMarket: http://secure.simmarket.com/paintsim.mhtml
Posted Jul 24, 2022 11:24 by Sergey Gleba aka serg09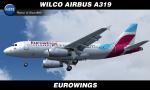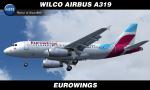 13.97Mb (32 downloads)
FS9/FSX Wilco Airbus A319 in Eurowings livery. Textures for payware FeelThere Wilco model. Description and instruction in the archive. Repaint by Sergey Gleba. Paint kit by Denis Minaev. Link to my products on SimMarket: http://secure.simmarket.com/paintsim.mhtml
Posted Jul 22, 2022 14:22 by Sergey Gleba aka serg09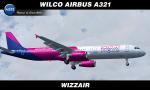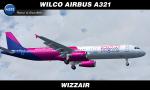 15.25Mb (26 downloads)
FS9/FSX Wilco Airbus A321 in Wizzair new livery. Textures for payware FeelThere Wilco model. Description and instruction in the archive. Repaint by Sergey Gleba. Paint kit by Denis Minaev | Sergey Gleba. Link to my products on SimMarket: http://secure.simmarket.com/paintsim.mhtml
Posted Jul 22, 2022 14:19 by Sergey Gleba aka serg09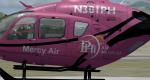 28.55Mb (23 downloads)
Repaint for the payware Nementh EC135
Posted Jul 20, 2022 14:52 by Delta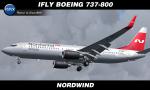 15.57Mb (20 downloads)
FS9/FSX iFly Jets Boeing 737-800 in Nordwind Airlines livery. Repaint by Sergey Gleba aka serg09. Paint Kit by Denis Minaev. Link to my products on SimMarket: http://secure.simmarket.com/paintsim.mhtml
Posted Jul 19, 2022 14:44 by Sergey Gleba aka serg09