202.89Mb (40 downloads)
Here you have second pack of 30 textures for FSX-P3D EA-18G. You need the payware model by DC Designs. In this pack: VAQ-136 VAQ-137 VAQ-138 VAQ-139 VAQ-140 VAQ-141 VAQ-142 VAQ-209
Posted Jun 26, 2022 01:40 by Antonio Diaz
233.54Mb (40 downloads)
Here you have first pack of 33 textures for FSX-P3D EA-18G. You need the payware model by DC Designs. In this pack: NSAWC VAQ-129 VAQ-130 VAQ-131 VAQ-132 VAQ-133 VAQ-134 VAQ-135
Posted Jun 26, 2022 01:40 by Antonio Diaz
269.81Mb (41 downloads)
Here you have second pack of 36 textures for FSX-P3D F-18F. You need the payware model by DC Designs. In this pack: VFA-103 VFA-106 VFA-122 VFA-154 VFA-211 VFA-213 VX-9 VX-23 VX-31
Posted Jun 26, 2022 01:40 by Antonio Diaz
244.46Mb (43 downloads)
Here you have first pack of 28 textures for FSX-P3D F-18F. You need the payware model by DC Designs. In this pack: VFA-2 VFA-11 VFA-22 VFA-32 VFA-41 VFA-94 VFA-102
Posted Jun 26, 2022 01:39 by Antonio Diaz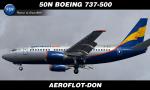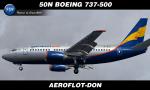 10.55Mb (40 downloads)
FS9/FSX 50North Boeing 737-500 in Aeroflot-Don livery. Repaint by Sergey Gleba aka serg09. Paint Kit by Denis Minaev. Link to my products on SimMarket: http://secure.simmarket.com/paintsim.mhtml
Posted Jun 23, 2022 15:24 by Sergey Gleba aka serg09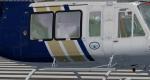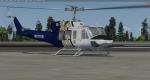 24.97Mb (79 downloads)
Small repaint pack I did for a few birds under contract with the Feds. You need the payware Cerasim Bell 212 in order for these to work. These will pair nicely with the helibases I have and am planning to release. Bald Mountain 517 Big Hill 516 Sierra 520 Arroyo Grande 527 Fresno County Fire Alaskan Forestry Sycuan Fire Dept on loan from USFS
Posted Jun 21, 2022 09:52 by Delta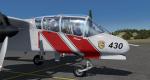 8.13Mb (56 downloads)
FSX/P3D textures for the Aerosoft OV-10 in the new AA430 Fresno Air Attack.
Posted Jun 17, 2022 16:22 by Delta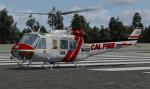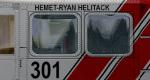 17.80Mb (79 downloads)
This is a repaint pack for the flysimware Super Huey. It covers the entire fleet. You will need the base payware Super Huey. Some have tanks, some use buckets. I tried to go by what I saw online. Also some have the bear tail and some have the California republic, depending which actually have them or not.
Posted Jun 15, 2022 02:27 by Delta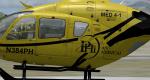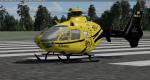 28.58Mb (55 downloads)
PHI repaint for the Nemeth payware EC135. This helicopter is based out of Modesto California and does medical transports.
Posted Jun 15, 2022 01:15 by Delta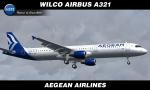 15.56Mb (80 downloads)
FS9/FSX Wilco Airbus A321 in Aegean Airlines new livery. Textures for payware FeelThere Wilco model. Description and instruction in the archive. Repaint by Sergey Gleba. Paint kit by Denis Minaev | Sergey Gleba. Link to my products on SimMarket: http://secure.simmarket.com/paintsim.mhtml
Posted Jun 2, 2022 14:09 by Sergey Gleba aka serg09